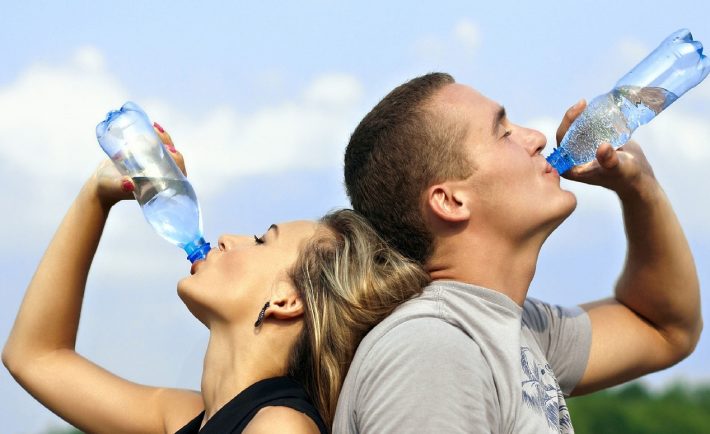 Image Credits: pixabay.com
Marketing itself as a Japanese lifestyle and fast fashion brand, MINISO has a variety of products from stationary to kitchenware. It is taking over Singapore's commercial scene for years now. Its global effect is widely prominent too!
On that note, here are 4 affordable items that you can score at MINISO:
#1: WATER BOTTLES
MINISO has no shortage of stylish, functional, and cheap water bottles. From bold neon patterns to muted natural hues, you name it and they have got it! They even have a minimalist bottles with inspiring quotes. Finding a bottle that freshens and motivates you may aids your performance throughout the day.
Among its wide selection of bottles, the one wrapped around with a soft silicone is a standout. Its unique design protects your hands from warm drinks. Nonetheless, these water bottles fit in most cup holders. Feel free to drink your favorite beverage while you are on the go!
#2: NOSE STRIPS
I am attracted to flawless and smooth skin. Thus, I became an avid fan of deep cleansing. I cannot fully describe my obsession with nose strips. My partner and I frequent different Japanese and Korean brands just to find the most efficient one. During our search, we chanced upon MINISO's Volcanic Mud nose strips (about S$2.5). This type is primarily made for men. However, we were drawn by its adhesive prowess. One strip can help you to achieve a silky smooth nose.
Challenge your friends or family members as you compare who has the less black heads or white heads. Personally, I always lose!
Related: Smart Ways To Spend Your S$2 At Daiso
#3: TRAVEL-SIZED BOTTLES
For jet-setters, a set of reusable bottles from MINISO (i.e., less than S$5) is one of the best presents that you can ever give. You can transfer different liquids such as shampoo, essential oils, and hand cream.
The "cosmetics packaging" set was the most useful thing that I received last year. As a makeup junkie, I was able to transfer my setting spray in a smaller container instead of bringing a 500 ml spray bottle. Imagine carrying that weight on a daily basis!
#4: SCREEN PROTECTOR
Most gadgets kiosks sell tempered glass phone protectors for S$10 and beyond. That is crazy! You can snag a cheaper deal (S$3.90) at MINISO. The only downside here is that you would have to put the screen protector by yourself.
If this is something that you are comfortable with then, you can immediately purchase now.