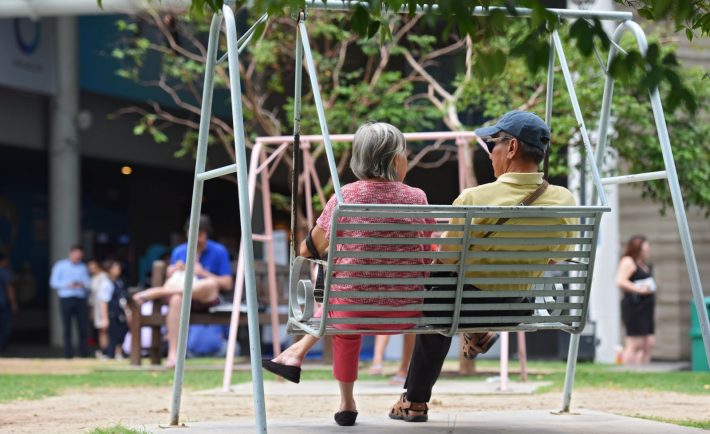 Image Credits: The Business Times
Whether you're young or old, it's never too early to start thinking about saving up for retirement. After all, it's the best way to guarantee a comfortable life after you cross that critical stage.
However, you must start planning to make sure everything gets taken care of. Even though it might seem scary at first, have no fear. By reading this article alone, you're already making that crucial first step.
It takes dedication and discipline to get where you want to be, including consistent savings and investments. You're going to need to consider various factors specific to you and figure out how to handle risk best.
When jumping into retirement fund planning, it's best to set a particular goal to build around it. Let's dive right into the things to ponder over.
Your retirement goal
To get a basic idea of how much money you need to have after you retire, you must consider what age you want to retire and what you envision your lifestyle to be. After that, there are several methods to give you an estimate of what you might need.
Take advantage of the Central Provident Fund (CPF) Board's tools to help you with your planning:
You can also do a quick computation to see how much you will need if you plan to retire for a certain number of years. For example, if your retirement will last 20 years and you require S$5,000 a month to get by, you will need S$5,000 x 12 months x 20 years = S$1.2 million.
Just keep in mind that this doesn't include other factors like assets and liabilities. Those who want a more accurate number should seek a financial consultant's assessment.
Things to think about
#1: Inflation rates
Singapore's inflation rates have averaged at around 2.51% from 1962 up to 2020 and have fluctuated recently within the last four years at percentages between -0.52% and -0.57%.
If you haven't started investing already, consider doing so because your money will lose purchasing power if it sits in a savings account.
#2: Risks
Risk can be defined as the degree of uncertainties in an investment decision and/or possible financial loss. The younger you are, the more risks you can afford to take. If you're a little older, it might be riskier to invest a lot of money and potentially lose it all when the market is greatly affected.
Therefore, it depends on what point you are at in life. Be sure to consider how much risk you're willing to take on and set up some plans accordingly.
#3: Diversification
"Never put all your eggs in one basket" is a tactical move that makes perfect sense in several areas of our lives. This includes investments and fund management.
For healthy risk management, diversification in your retirement portfolio is always crucial. Balancing your investments means that there won't be a disaster for you if one industry crashes in the market.
The importance of diversification in investing is not to be taken lightly. For more details on the technique to reduce potential risks, click here.
#4: Time horizon
Try to identify what time horizon your investments are geared towards, whether short, medium, or long-term.
If you're leaning towards short-term, you can afford to go for riskier investments, potentially earning you higher expected returns. On the other hand, if you're long-term, you will want to invest in lower-risk funds that provide stability and predictable returns.
In general, if you start your retirement journey when you're young, you can invest with higher-risk investments and slowly transit to low-risk ones in the future.
#5: Payout mode
Take your payout mode into account.
Sometimes, insurance savings plans, for example, will need you to lock in your amount for several years before you can even access it. If liquidity is important to you, pay attention to the fine details of your plans you're considering and consult a financial planner for elaborate help along the way.
Search on the internet, and you will find a couple of retirement savings plans. We will list some here for your perusal:
Final thoughts
You will already be way ahead of the curve if you start early and stop putting off retirement planning.
A study has shown that Singaporeans start planning for retirement at around 38 years old. That's why within the age group, only two-fifths of Singaporeans feel confident with a comfortable retirement. See if you can look for little areas around your life where you can save some money to invest without affecting your current lifestyle or budget.
Oh yes, before we let you go, have you heard of CPF's Matched Retirement Savings Scheme (MRSS) for senior Singaporeans?
MRSS is ideal for those aged 55 to 70. As the Singapore government will match every dollar of cash top-ups (annual cap at S$600) made to the Retirement Account, this is one way to increase monthly retirement payouts effortlessly.
Help your parents, aunts, and uncles check if they can tap on the scheme using the MRSS eligibility checker here!