Image is for illustration purpose only.
Stock up on carton of beers for the festive season
There is no better time to stock up on beer for party-hosting after all what is Christmas without good beer and booze?
Cellarbration, a liquor supplier in Ubi, is running a Xmas Warehouse Sale to clear their stocks.
From now till 30 December 2021, their beer, wine and spirits will be selling at a massive price cut, with discounts going by as much as 68% off! At the same time, customers can bring home carton of San Miguel beers at a crazy price of $29.90 per carton. The usual price is between $74 to $94. Do note they have a best before date of 9 December 2021.
You can shop online at their e-store here or visit them at any of their physical stores located island-wide.
$29.90 carton deal – pay only $1.25/can!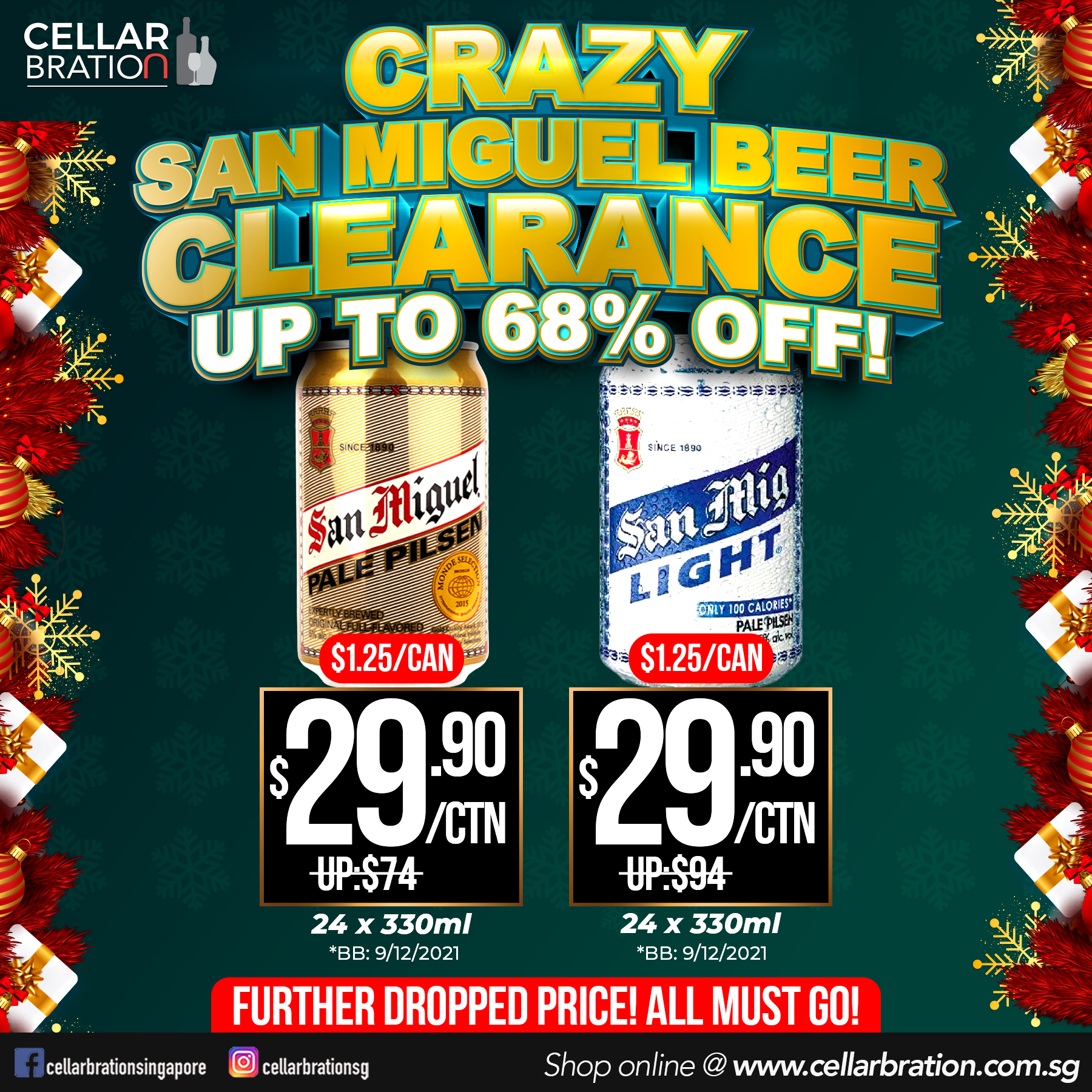 Other beer deals including Heineken, Erdinger Weissebier, Budweiser, Hoegaarden, Carlsberg and more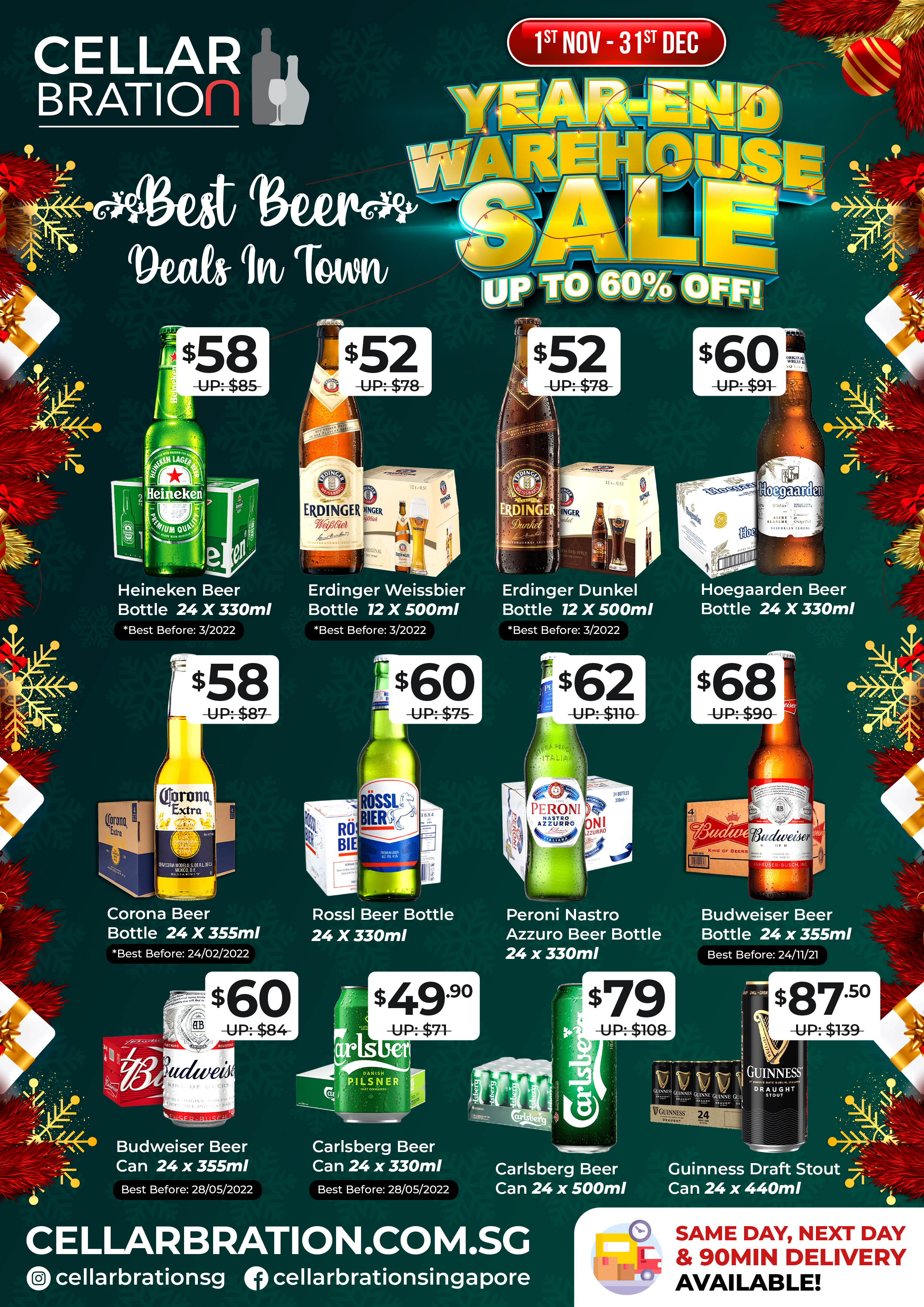 Bottle deals
Whiskies deals
Bundle deals
Gin deals
Single Malt Whiskies deals
Soju deals
Vodka deals

Wine deals
Click here to find the nearest store.