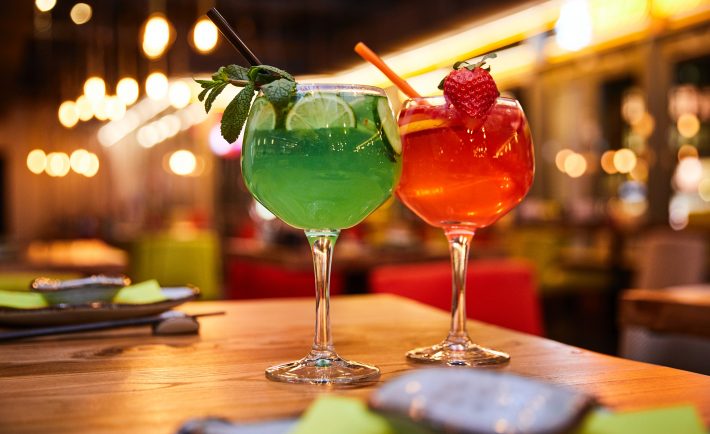 Image Credits: unsplash.com
Welcome to a new month! As we enter the first week of November, COVID-19 restrictions under Singapore's Stabilisation Phase are still in place until 21 November. This also means that the majority of us are still working from home and social gatherings are capped to a maximum of two persons.
Since no one knows how COVID-19 can surprise us, it would take a while for us to gather in groups again. Not sure when you can have your in-person alcohol party again? We're unsure too. However, as most of us are pro-Zoom-ers by now, it would make sense to organise an online booze gathering for now.
But not without your premium alcohol in place. Here's where to bag home the best range of cocktails online.
#1: Fairmont At Home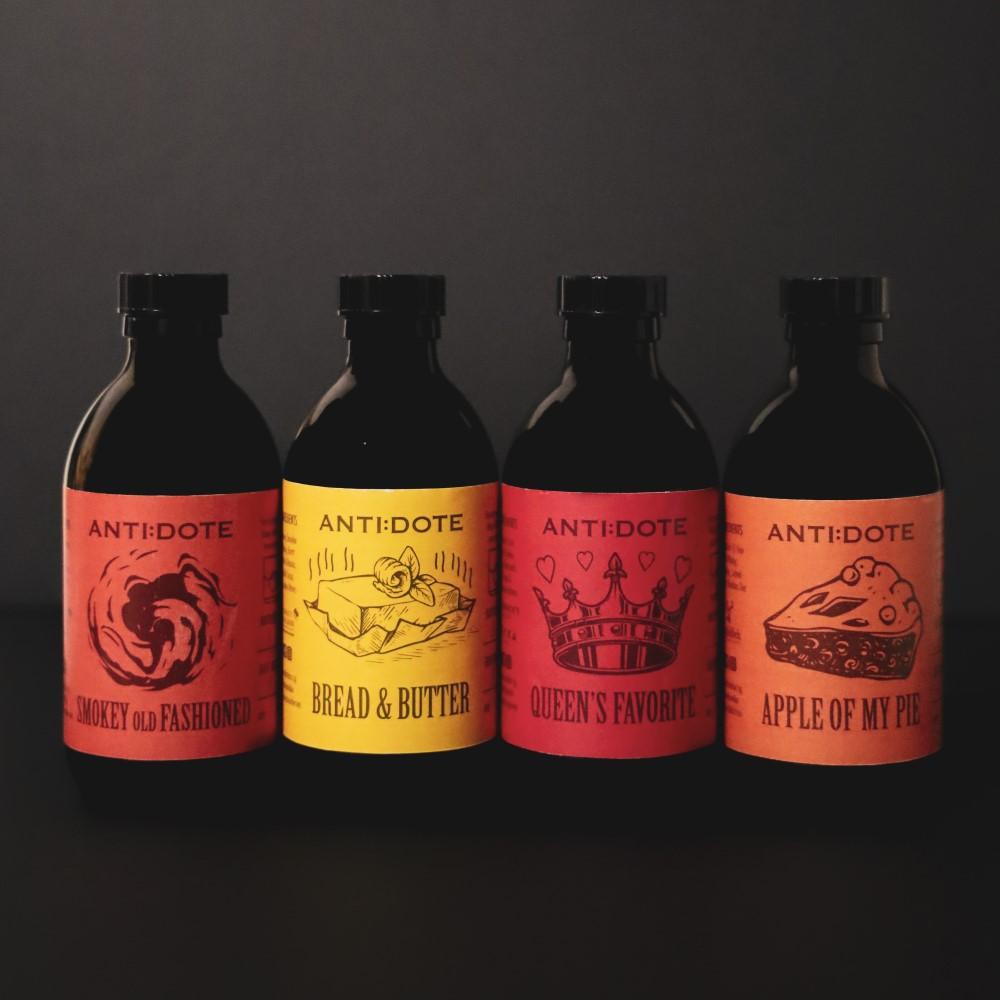 Managed by a 5-star luxury hotel, Fairmont Singapore, Fairmont At Home offers limited edition bottled cocktails that are currently on sale (at the time of writing). From S$19.25 (promo price), you can get a taste of these unique concoctions:
Apple of My Pie: Glenfiddich 12 Yr Whisky | Calvados | Salted Caramel | Rooibos Tea

Cold Brew Martini: Grey Goose Vodka | Coffee Liqueur | Cold Brew Coffee | Demerara Sugar

Smokey Old Fashioned: Smokey Monkey Whisky | Rich Demerara Syrup | Aromatic Bitters

Queen's Favourite: Hendrick's Gin | Reyka Vodka | Coffee Vermouth | Orange & Cardamom Bitters

Bread & Butter: Monkey Shoulder Whisky infused with Burnt Butter & Raisins | Vanilla Syrup | Chocolate Bitters
#2: The Alkaff Mansion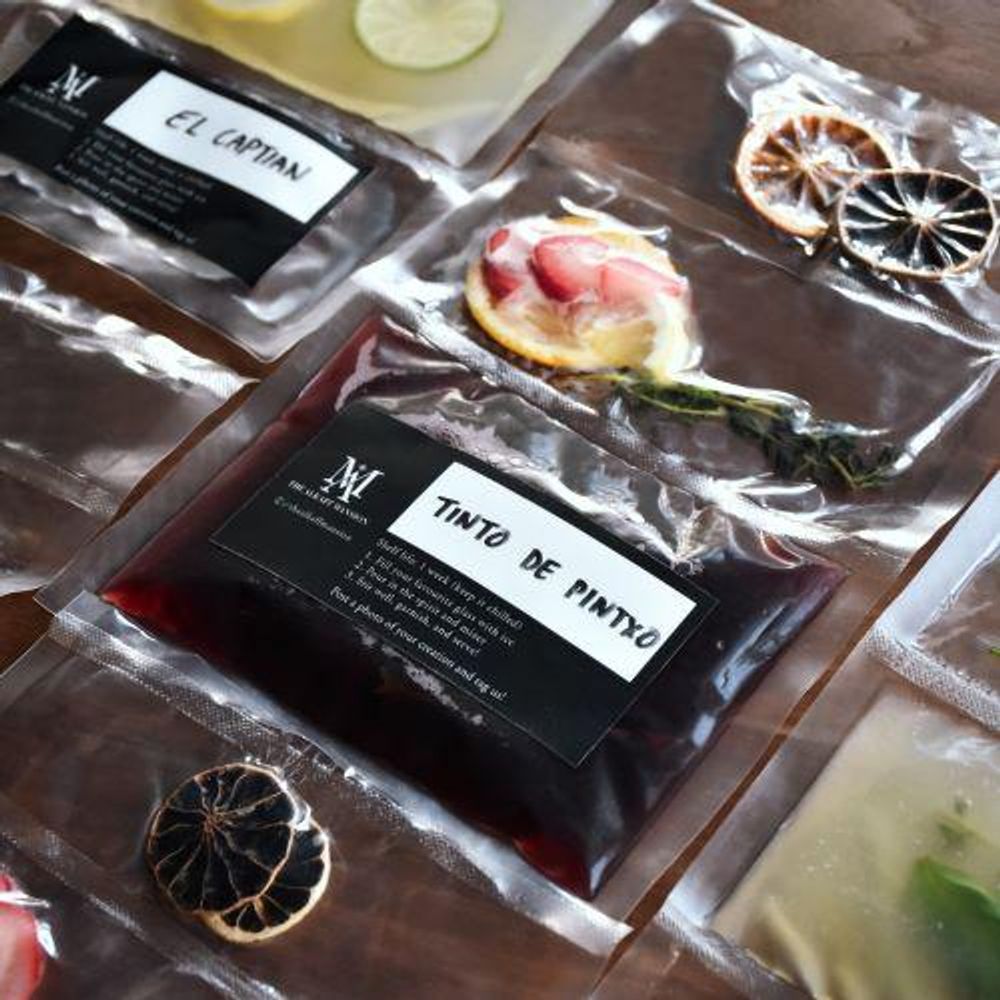 The Alkaff Mansion has a Fiesta for Five Bundle consisting of these five cocktails:
El Capitan: Rum | Lime | Mint | Lychee

Basque Berry: Vodka | Thyme | Strawberry

The Senorita: Rum | Lime | Lychee | Cranberry

Thyme to Jive: Gin | Lime | Mint | Basil | Thyme

Tinto De Pintxo: Herbs | Red Wine | Fresh Fruits
At just S$70, you can experience the fun of home bartending. Tinto De Pintxo (The Alkaff Mansion's take on Sangria) and Basque Berry will sit very well with the classic cocktail lovers and can be bought individually if you don't want the bundle.
#3: Nutmeg & Clove
View this post on Instagram
If you want a local interpretation of your usual cocktails, Nutmeg & Clove is the place to shop at. They have a full list of bottled high ball and signature cocktails starting at just S$40. Here are just some 250ml ones to name a few:
Yuzu: Hendrick's Gin | Yuzu | Citrus | 2 Bottles London Essence Indian Tonic

Lychee: Haku Vodka | Lychee | Elderflower | 2 Bottles London Essence White Peach & Jasmine Soda

Almost Colourless Negroni: Monkey 47 Dry Gin | Suze | Chrysanthemum | Bianco Vermouth | Bitters

Is This Really Boulevardier: Havana Club Rum 7YO | Coconut Vermouth | Coffee Campari | Pandan

Matcha & Mint: Havana Club 3YO Rum | Match | Mint | Lemongrass | Citrus | 2 Bottles London Essence Ginger Ale
#4: Tippling Club
View this post on Instagram
You may have seen Tippling Club while walking past Tanjong Pagar Road. This is what Sethlui had to say about their alcoholic beverages:
"These cocktails will definitely make you see the world in a different way. From pleasant to painful memories and feelings, the unique tastes of these sweet treats and alcoholic beverages made me think long and hard about my own dreams and desires."
Similar to Nutmeg & Clove, the Tippling Club has a variety of cocktails priced from $40. Here are a few of the lowest-priced ones in 225ml bottles:
El Diablo: Tequila | Cassi | Citrus | Ginger

Army & Navy: Gin | Almond | Citrus | Bitters

Jungle Bird: Dark Rum | Pineapple | Campari | Citrus

Sonic Negroni: Gin | Vermouth | Campari | Soundwaves

Hawaiian Stone Sour: Scotch | Pineapple | Honey | Citrus
#5: Native Bar
View this post on Instagram
Native Bar is sited along Amoy Street and associates itself as a brand that uses regional products and ingredients. We took a look at their bottled cocktail menu and saw more than 10 items alcohol lovers will adore.
Starting from just S$48, here are some 250ml mixtures we think you will be hooked on:
Pandan: Indian Single Malt Whisky | Pandan | Jaggery | Himalayan salt

Peranakan: Jackfruit Rum | Laksa Leaves | Goat's Milk | Candlenut | Gula Melaka

Guava: Compendium Honey Spirit | Pink Guava | Laksa Leaves | Kaffir Lime Leaves (Carbonated)

Japanese Grasshopper: Junmai Sake | Matcha Ice Cream | Yuzu Kombucha | Sake Lees | Shio Koji

Umami Five-O (250ml): Shiitake Distillate | Black Garlic | Cherry Tomatoes | Kampot Pepper | Sriracha | PBD Pickles
#6: Compendium Spirits
As part of a collaboration between Compendium and Section D, we would like to highlight their Childhood Cocktail Box priced from S$88. Take a trip down memory lane as you channel the inner mixologist in you to create these two drinks – the Adult Sippy Cup and the Tipsy Skippy.
The Adult Sippy Cup infuses our nostalgic Want Want milk and biscuit snacks to create a milky, comforting booze to chase our adult woes away. As for Tipsy Skippy, it's a recipe that uses Skippy's creamy peanut butter in your cocktail. Peanut butter cocktail may sound weird but try it and you may be in for a pleasant surprise!
For the price you pay, you will get:
1x Chendol Gin (100ml)

1x "V" Dry Vermouth (50ml)

1x Want Want Milk

2x Soda water

3x Want Want Milk Biscuits

1x Spiced Rum (100ml)

1x Teh-O Liqueur (50ml)

1x Marigold UHT Milk

1x Skippy's Creamy Peanut Butter

1x Childhood Cocktail Box Recipe Card
Think you will be concocting cocktails for a long time to come? Add on S$20 and have a Cocktail Tool Set consisting of a shaker, a jigger, and a stirrer sent to you.
---
And that's all from us! Have a lovely time but drink in moderation, folks.