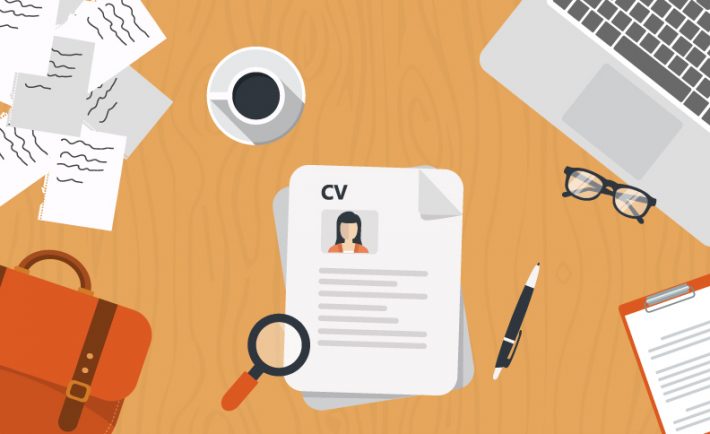 Image Credits: Grad Singapore
Have you been mass sending your resume out to companies? You might want to think twice. Yesterday (24 August), we wrote about whether you should interview for a job you don't want. Kevin Matthews, an experienced recruiter with 15 years in talent acquisition, gave us some useful pointers regarding the issue. Click here to read.
Meanwhile, we chanced upon some juicy internships and jobs with Christian Dior Singapore, Singtel, and Parkway Dental Practice you might be interested in.
#1: Christian Dior Singapore – Visual Merchandising Intern
Allowance / Remuneration: S$800 – 1,000 monthly
Christian Dior SE, commonly known as Dior, is one of the world's leading fashion couture houses. It symbolizes the ultimate in high fashion, luxury, elegance, and refinement. The company claims to have a culture that inspires excellence and a desire to develop and nurture the skillsets of their team.
Job Qualifications
The job qualifications weren't listed in the job post.
Key Responsibilities
Enhancing the aesthetic appeal of the visual display in boutiques following guidelines and instructions given

Support in receipt and setup of props 

Involvement in project coordination with suppliers for events and set-ups 

Maintenance and upkeep of all visual merchandising materials

Providing administrative support to the team
How to apply?
Submit your application to Ashlyn Ang via this link.
View the job post in full here.
#2: Singapore Telecommunications Limited – Digital Executive #SGUnitedTraineeships
Allowance / Remuneration: S$2,100 – 2,200 (project /contract-based)
Singtel is one of Asia's leading communications technology groups, providing a portfolio of services covering next-generation communication, technology services, and infotainment to both consumers and businesses.
They have strategic investments in regional mobile operators – Telkomsel (Indonesia), Globe Telecom (the Philippines), Advanced Info Service (Thailand) and Bharti Airtel (India), which has a significant presence in Bangladesh, Sri Lanka, and Africa.
Technology continues to reshape how we live and the company is proud to be nurturing talents for the digital economy. Here's your chance to be part of an exciting traineeship with an opportunity to acquire professional and soft skills.
Job Qualifications
They are looking for young people with a passion to create a better future with technology, and the potential to influence others to do the same.
Degree in Business Administration or equivalent

Ability to manage complex projects, multi-task, be proactive, and handle uncertainty

Translate complex solutions and requirements to simple, easy-to-understand terms and actionable solutions

Multitask, handle projects from end-to-end with minimal guidance
Key Responsibilities
SME Engagement
– Identify and reach out to potential SME customers for the Digital Hub program.
– Provide advice on relevant digital solutions/ resources to address SME customers' enquiries/ challenges. Educating and training SME customers on relevant solutions.
– Handhold and manage SME customers during the implementation process.
Business Development
– Conduct research in identified verticals to identify new prospects, evaluate SME potential digital solution gaps and recommend suitable solutions accordingly.
– Identify suitable vertical solutions by keeping abreast of the current industry trends and offerings in the market.
– Achieve set business targets by developing new businesses and seeing through the adoption of digital solutions by SME customers.
– Develop value propositions and conduct presentations to prospects.
Project Management
– Guide and assist customers through the implementation of digital solutions within the stipulated timeline and resources.
– Analyze data based on usage and digital solutions embraced by customers. Ensure customer satisfaction – sustainability in meeting their needs.
How to apply?
Submit your application to Rebecca Chan via this link.
View the job post in full here.
#3: Parkway Dental Practice – Sales & Marketing Associate #SGUnitedTraineeships
Allowance / Remuneration: S$800 – 2,400 monthly
Parkway Dental is a group dental practice located at Pacific Plaza, within walking distance from Orchard MRT Station. Their team of experienced specialists and dentists is dedicated to providing the public with value and quality care.
Job Qualifications
Singapore Citizen or Permanent Resident; and

Graduated in 2019 or graduating in 2020 from ITEs, polytechnics, universities, or other educational institutions (e.g. private universities and overseas institutions); or

Graduated earlier from above institutions and completed National Service in 2019 or 2020.
Key Responsibilities
Coordinate with patients on the treatment plan

Management of the company's social media platforms (e.g Facebook, Instagram) and website

Creating a positive opinion of the company to a public audience through social media

Evaluate social trends so as to improve the brand's current presence online

Brainstorming ideas on how to improve public opinion of the company

Use of online analytics tools to ensure that advertisements are targeted at the right audience
By the end of the traineeship, you should be able to:
Communicate with customers confidently with regards to their industry-specific inquiries

Use online analytics tools to improve the company's advertisement reach-out rate

Catch social trends with ease
How to apply?
Submit your application to Christina / Aggie via this link.
View the job post in full here.
#SGUnitedTraineeships
For those keen in #SGUnitedTraineeships, Black Market Camera also has two recent openings.
They are predominantly in the business of the distribution, sale, and rental of photographic, video equipment, and accessories. They are continuously expanding their range of products and have ventured into a greater range of electronic products including drones (DJI, Yuneec), electronic stabilisers (DJI OSMO, gyro stabilisers for mobile phones and actions cameras), etc. 
Click through the links to view more:
All the best for your application(s)!