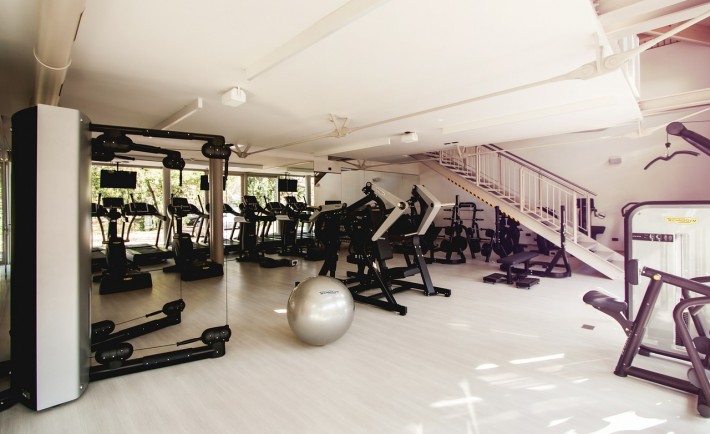 Image Credits: pixabay.com
"California Fitness closed… what now for its members?"
"California Fitness abruptly shuts branches in Hong Kong."
"California Fitness closes all branches in Singapore."
In the light of the recent headlines, California Fitness members voiced out their battle cry either to the authorities or to the netizens. I greatly sympathize with these people as I remember a particular event which happened two years prior.
In 2014, Affinity Yoga shut down its operations and hundreds of members had to suffer its consequences. Lots of my friends where at disbelief because of the abrupt closure of the place that they invested so much money in. To avoid being caught in a situation like this, take these several factors into careful consideration:
1. CREDIBILITY AND RELIABILITY
Before signing up for a membership, it is crucial to do a background check on the fitness studios that you are interested in. You do not want to be the next victim of a scam whereby a gym closes down a month after they ask you for a large sum of money in exchange of an attractive package. So look for fitness studios with credible international names such as Fitness First and True Yoga. However, being internationally recognized is not a surefire factor that the studio is reliable.
Let us take the California Fitness into the table. Although California Fitness has two decades under its belt, it ceased its operations in Singapore. Hundreds of former members have filled their complaints to the Small Claims Tribunal and  the Consumers Association of Singapore (CASE) since last week. While some of their members took the battle to social media platforms such as Instagram. A member by the IG username of genixbw wrote: "Joined 18 April 16 , Closed down on 19 July 16. Fuck u #cali #californiafitness #rip."
This scenario highlights how important it is to analyze the reliability or the consistency of the services and the studio's standing as the time passes.
2. PERSONAL SCHEDULE
Much like a cultivating a blossoming romance, improving one's physical health takes time and dedication. If you are not willing to commit at least 4 hours per week then, you shall bother paying for a membership! You do not to unintentionally flush your money down the drain just because your schedule is too tight.
If you can afford the membership but not the time, please reconsider your plans. I know how the work culture is a pervasive part of a Singaporean's lifestyle, but taking care of one's health is important too. Will you at least spare a portion of your weekends for a good workout?
3. ACCESSIBILITY AND LOCATION
Aside from the two key factors mentioned above, you must examine the location of a studio. You either choose a studio that is near to your workplace or to your home. If you want to sweat it out on the weekdays, check out the studios near your workplace so you can workout during your lengthy lunch breaks. And if you prefer to sweat it out on the weekends, get a membership at a studio near you.
Most of the gyms and yoga chains in Singapore have different branches that are scattered islandwide. For instance, Hom Yoga has two studios in Singapore and two studios in Sydney. You can choose to go to their Central branch at the Orchard Road or to their CBD branch near Raffles Place MRT.
Hom Yoga is a contemporary boutique yoga studio that offers hot and non-hot classes. Choose from a range of their hot classes such as Hot Hom, Hot Ashtanga, and Hot Flow as taught by internationally trained yoga instructors. What separates Hom Yoga from the most is its minimalist ambience and premier services complete with the staple facilities.I suggest that you go for their 1-week trial for S$32 to get a feel of all their classes.
4. COST OF SERVICES
Singapore is no stranger to expensive fitness studio costs. In fact, some of the premier gym memberships shoot up to S$2,000 a year. Many people cannot afford the high-priced memberships as well as its adjacent personal training fees. This is why you must look for other ways to get the best rates in town. Start by reading this helpful list: "Places To Find The Cheapest Gym Memberships In Singapore".
5. TERMS AND CONDITIONS
You know those fine lines that you ignore on a regular basis? I am not talking about the seemingly noticeable lines on someone's face! I am talking about the fine lines that make up the terms and conditions (T&Cs) of your studio membership.
By accepting the T&Cs, you are agreeing to anything and everything that the gym or yoga studio ask from you in the present until the future. This is why you must read the T&Cs carefully and more frequently. Be vigilant about the rules and regulations, late payment fees, termination clauses, concessionary rates, membership entitlements, and healthy liabilities.
I hope this list helps you to find a fitness studio that is worth your money, time, and effort! 🙂