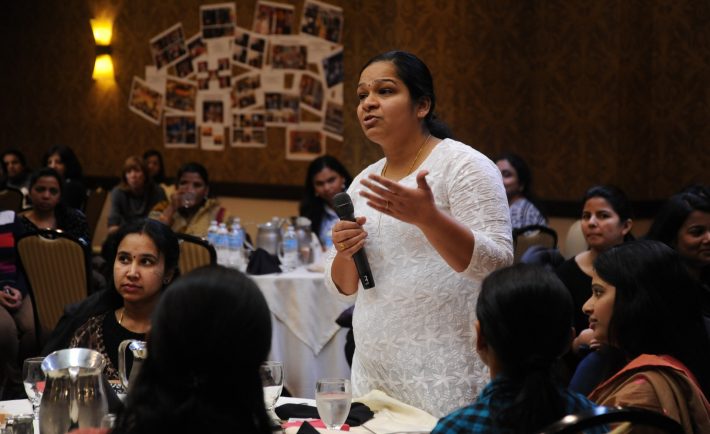 Image credits: unsplash.com
For some people, merely thinking about public speaking can cause their palms to sweat. It is one of the most common fears out there. However, there are many ways to overcome your fear and deliver a memorable speech. Here are some useful tips.
#1: DO YOU KNOW YOUR AUDIENCE?
Know the reason why you are asked to talk in a room full of people. Identify your audience. It is important to identify your audience to know what they want or need to take away from your speech. If you are speaking in front of your friends at a wedding, entertain them. If you are speaking in front of your co-workers, inspire them.
#2: HAVE YOU REHEARSED?
Make time to practice your speech. Write down your goals and the content of your speech ahead of time. This will ensure that your muscle memory will work while you deliver your speech. Try practicing despite having different distractions to mimic real-life situations.
#3: WHICH STYLE WORKS FOR YOU?
While others may benefit from having their script memorized, some may perform better with a few notes on a paper. Different events will usually require a different style. Know which style works for you.
#4: HAVE YOU TESTED ALL THE EQUIPMENT?
Nothing is more frustrating than last-minute technical difficulties. Avoid adding more stress to your day by testing all the equipment and audio visual presentations ahead of time. It is best to have backups too.
#5: HOW DID YOU USE YOUR BODY LANGUAGE?
The right physical or non-verbal communication can have a profound impact on how your message is interpreted and received. Be aware of your body language! For instance, you must make eye contact. Face your audience and stand straight. Avoid crossing your arms or putting your hands in your pockets.
#6: DID YOU GRAB ATTENTION?
Grab attention by refraining from starting a speech with what today's talk is about. Instead, use an interesting anecdote or a shocking statistic to kick things off. Conclude your speech with a summary and a strong statement that your audience will remember.
#7: HAVE YOU TRIED ENJOYING THE EXPERIENCE?
Fake it until you make it. If you look bored, then the audience will think that you not interesting. Exude confidence by adding a little humor (i.e., as long as it is appropriate) and interesting anecdotes. This will help you and your audience relax. Remember to eliminate sentences that does not clearly support your purpose. Remember that it is not about you, it is about your audience.