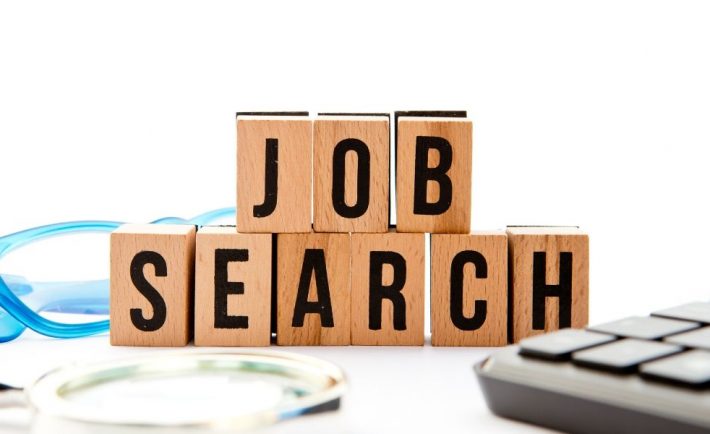 Image Credits: ResumeWriter.SG
How's your job search coming along? If you're currently looking for contract positions in vendor onboarding, customer operations, and research, we have good news for you. Foodpanda, Ministry of Manpower, and the Singapore University of Technology and Design are hiring those positions respectively.
Here are the deets.
#1: Foodpanda – Vendor Onboarding Agent (1 year)
Foodpanda claims to be the leading, on-demand food delivery company in Singapore, bringing thousands of your best-loved restaurants online into your home or office – fast! The brand is all about bringing on the smartest folks as they continue to grow with an "all hands on deck" environment and hire those who can thrive in a startup culture. 
They are looking for a highly-driven and motivated Vendor Onboarding Agent (1 year) for their team in Singapore. If you are looking for a place where you can gain hands-on exposure and have a direct impact, then this may be the place for you! The ideal candidate should be comfortable working both independently and closely with the management team.
This position will report to the Vendor Onboarding Team Lead.
Job Qualifications
Highly communicative with a pleasant personality

Fluent in written and spoken English; other language skills are a plus

Proactive and self-motivated individual who thrives on meeting targets

Prior call centre experience a plus, but not compulsory
Key Responsibilities
Onboard potential foodpanda vendors on the platform via phone calls

Create content from restaurant menu photo and transfer the information to excel template according to the right format

Assist the sales team on face-to-face/call training sessions with potential vendors on "how to sell on foodpanda"

Setting up relevant accounts for potential vendors for them to start selling on foodpanda

Able to understand and operate applications 

Any other ad-hoc tasks as requested by the manager
How to apply?
Apply and view the job post in full here.
#2: Ministry of Manpower – Manager, Customer Operations, Regulations and Customer Operations Department (Labour Relations & Workplaces Division)
The Ministry of Manpower (MOM) aims to develop a productive workforce and progressive workplaces, for Singaporeans to have better jobs and secure retirement. 
In a rapidly changing global economic landscape, Singapore's workforce and workplace practices have to remain adaptable. MOM's policies help enhance the workforce's profile, promote lifelong employability and income security for Singaporeans, as well as foster excellent working environments that are fair and safe.
As a MOM officer, you will get to work in a range of exciting areas to help the Ministry attain its goals, including manpower policy, industrial relations, workplace safety, and foreign employment regulation. MOM is committed to creating an inclusive employee experience for all.
Specific to the job position, you will be primarily responsible for providing timely, reliable advice to customers on the Employment Act and employment-related issues. You will also assist to promote and strengthen the service culture of the division.
Job Qualifications
You should have:
Strong verbal and written communication skills

Strong empathy to be able to understand the issue from the customer's perspective

Proficiency in the use of Microsoft Excel to manage data
It will be good if you also have:
Prior experience in a customer service role

Background in Human Resource or knowledge of the Employment Act
Key Responsibilities
Manage and respond to enquiries and feedback on the Employment Act and employment-related issues through phone calls and written replies

Compile and analyze data collated from enquiries to support operations planning and policy reviews

Review and build on the database of sample and reference replies to improve knowledge management

Review and update FAQs on Employment Act on the MOM website

Coordinate with other departments and government agencies on the implementation of service initiatives.
How to apply?
Apply and view the job post in full here.
#3: Singapore University of Technology and Design – Research Associate/Assistant (Contract)
The Lee Kuan Yew Centre for Innovative Cities at the Singapore University of Technology and Design is seeking two Research Associates/Assistants with a strong research background, to contribute to multi-disciplinary and longitudinal research on Open Loop Careers. The research area is related to the Future of Work, and empowering Singaporean workers to cope with the changes in the Fourth Industrial Revolution and how working adults make career decisions in this context. The research areas are on adult learning, career development, and education.
The Research Associate/Assistant will contribute to the design and execution of a longitudinal mix-method study and its associated data collection and analysis, as well as assisting in the preparation of academic publications, reports, and policy papers. The Research Associate/Assistant will contribute predominantly to either qualitative or quantitative aspects of the research while being trained in the other research methods under the mentorship of the Research Fellow.
Job Qualifications
Masters or Bachelors in Education, Psychology, Social Science, Behavioural Science or related fields.

Good knowledge/demonstrated interest in adult learning and/or career development research.

Good knowledge/demonstrated interest in the social sciences and methods.

Demonstrate knowledge in

either

Using qualitative methods, including literature reviews/evidence synthesis, the conduct of in-depth interviews and focus groups, and qualitative data analysis,

or

Using quantitative methods, including longitudinal study design, literature reviews/evidence synthesis, conducting surveys, and quantitative data analysis.

Prior experience with both qualitative and quantitative methods is a plus, but not essential.

Demonstrate excellent interpersonal and communication skills.

Willing to learn new research methodologies.
Key Responsibilities
Contribute to the literature review/evidence synthesis.

Contribute to designing and conducting a longitudinal survey and assist in the analysis of the data.

Develop interview topic guides, arrange, and conduct interviews and focus groups.

Conduct qualitative or quantitative data analyses.

Collaborate in a team of researchers to conduct fieldwork.

Conduct workshops with students and external participants.

Support the team in project management of the research, including technical aspects and budgeting and administrative tasks.

Liaising with external stakeholders.

Assist in preparing papers for peer-reviewed publication, reports, and policy papers.

Additional duties as may reasonably be required within the scope described.
How to apply?
Apply and view the job post in full here.