Image Credits: Roderick Eime via Flickr
Often you feel confident to change your shopaholic ways. Then, you find yourself stuck with your old and impulsive patterns. The good news is that, it is never too late to change. You can outsmart your mind by tricking it with these simple ways…
1. AVOID SHOPPING WHEN YOU ARE FEELING H-A-L-T
Four common emotions that lead you to overspend are hunger, anger, loneliness, and tiredness. You must not shop hungry in a grocery store because you would end up buying everything that satisfies your hunger. Same goes for other aspects of shopping, it is best not to shop angry, lonely, and tired.
2. HAVE A 7-DAY MENU PLAN
Are you one of those people that take long in deciding which meal to cook every night? Menu plans will not only save you time but it will also save you money. If you have a menu plan for your meals throughout the week then, you would only spend money on the items that you really need. More so, you will be able to manage your calorie intake to live a healthier lifestyle. Here is a sample 7-day meal menu plan by Anytime Fitness: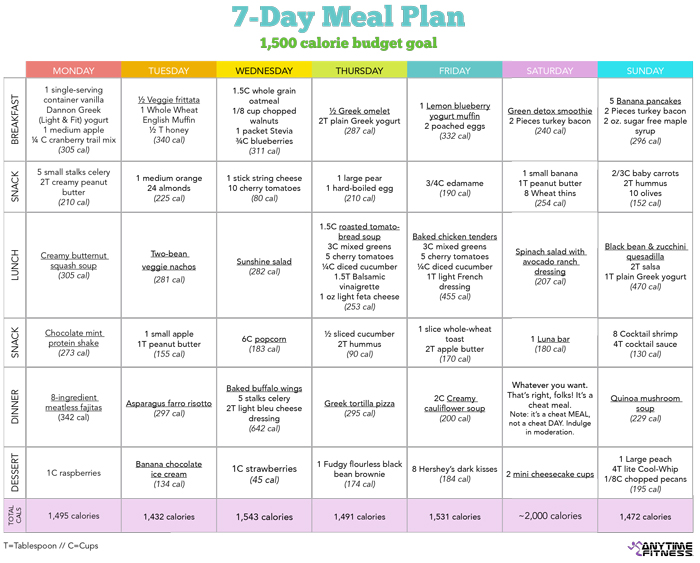 3. SELECT A CLEVER PASSWORD
For the shopping websites that require you to log-in before purchasing, I suggest to use clever passwords related to your long-term goals such as Need$4NewCar or $ave4HOLIDAY. This way, every time you type your password in, you will be reminded to think twice before spending it.
4. WALK OR CYCLE AROUND
Instead of spending money on petrol, walk or use your bicycle around the streets of Singapore. Running errands will not only serve as a good exercise, but it will also make you spend less.
5. NARROW YOUR EXPENSES
When it comes to spending less, do not try to be Jack-of-All-Trades. Instead, narrow your expenses by focusing on two categories that you spend more of such as dining out and groceries. Cut down these expenses by 20-30%. You will feel less overwhelmed and more motivated afterwards.
6. SHOP WITH HIGH-HEELED SHOES
A 2013 study showed that consumers who wore high-heeled shoes are more likely to spend less as they are more focused on maintaining their balance. The effect is the same when you shop after a relaxing yoga class.
Follow your 2015 New Year's Resolution and do your best to spend less and save more for your future! 🙂