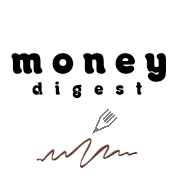 Money Digest is a community driven site. If you have anything interesting topics you would like to share with us, use the form below to tip us!
We like to hear from you and we appreciate your contribution.
Some of the common things which you can contribute to the site:
 Article related to money
 Money saving tips and hacks
 Financial reviews/investment tips
 Deals/bargains
 Feedbacks/Suggestions
* In order to ensure the site's integrity is not compromised, all submissions will go though a review before being featured on our site. If you are a blogger or writer, feel free to leave us your blog url and we will give you a backlink on the post you submitted.
---