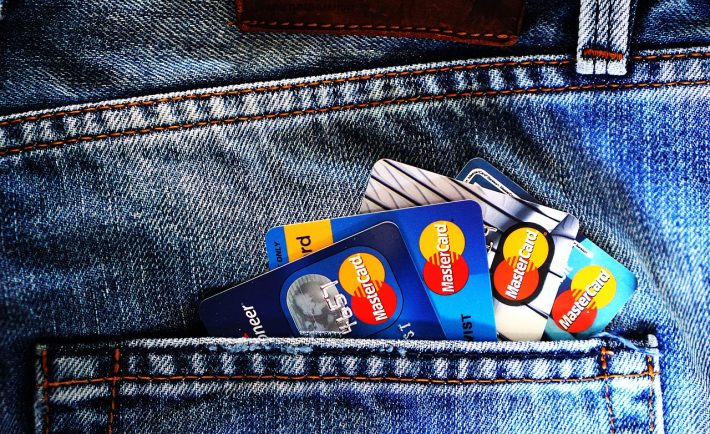 Image Credits: pixabay.com
DEFINITION
Swiping a credit card is the polar opposite of using a debit card. The latter allows you to spend the money that you already have in your checking account. While, the former lets you borrow money from a financial provider. You have to pay an interest at the end of every billing statement.
Be forewarned that having a credit card does not equate to having "free" cash around. It only means that you are expected to pay back whatever you borrowed at a given period of time. Furthermore, you are held responsible to check whether you are spending within the maximum limit.
MECHANISM
How do credit cards work? As a responsible owner of a credit card, you must know the mechanism behind owning one.
Firstly, you must apply for a credit card. Research on which type of card suits your needs the best. Choose a card based on your eligibility, your credit score, your annual income, and your lifestyle. One credit card may have an annual fee, while the other may have a discounted fee for the first year.
Secondly, you must wait for the financial provider's approval. Major credit card companies often use online services for their card applications. Thus, you will he able to review your application results immediately. Once approved, your financial provider will send you a physical card.
Thirdly, you must make purchases with your card. To spend online, simply enter your credit card number and other additional information (e.g., CVC at the back of the card). Your balance will add up as you spend. Remember to keep an eye on your credit card limit.
The last step is for you to review your billing statement and pay promptly as you have agreed.
SUGGESTION
For beginners, some of the best credit cards this year are as follows. You can count on the American Express Platinum Credit Card for rewards, OCBC 365 Card for dining benefits, and Citi VISA PremierMiles Credit Card for travel miles.
A. American Express Platinum Credit Card lets you reap these benefits:
* Receive 1 Night Stay at Swissôtel The Stamford Singapore worth S$529 upon Annual Fee payment.
* Receive an additional Samsonite Sigma 76cm Expandable Spinner worth S$600 when you spend S$4,500 within the first 3 months of Card Approval.
* Receive S$20 CapitaVouchers each, for the first two approved Supplementary Cards.
* Enjoy Love Dining @ Restaurants privileges which offers up to 50% savings on food orders at a handpicked selection of popular restaurants.
* Love Dining @ Hotels offers you exceptional year-round privileges and savings of up to 50% on food bills for unlimited visits at selected 5 star hotels around Singapore.
* Enjoy a complimentary drink with purchase of at least one item from the merchant's menu at over a dozen fashionable bars in Singapore.
To qualify, you must have a minimum income requirement of S$50,000 per annum for Singapore Citizens and Residents and S$60,000 per annum for Expatriates. Terms and conditions apply.
B. Citi VISA PremierMiles Credit Card lets you collect travel miles, which you can use in renowned airlines' frequent flyer and hotel loyalty programs. These include Krisflyer, Asia Miles, and Qantas. You will be rewarded fast as you spend with your card. Terms and conditions apply.
C. OCBC 365 Card is best used for dining. It has a cashback promo that allows you to reap rewards whether you dine internationally or locally. Here is a layout of the rewards:
* 0.3% cashback on ALL spending
* 3% cashback on TELCO bills, local supermarkets, and online purchases
* 3% to 6% cashback when you dine in restaurants island-wide
* 5% cashback on petrol purchases
* Up to 18.3% discounts at petrol stations
* 3% cashback on medical spending – under Child Development Account
* Complimentary travel insurance (up to SGD $800 coverage)
Terms and conditions apply.
Be wise when choosing your first plastic card! 🙂