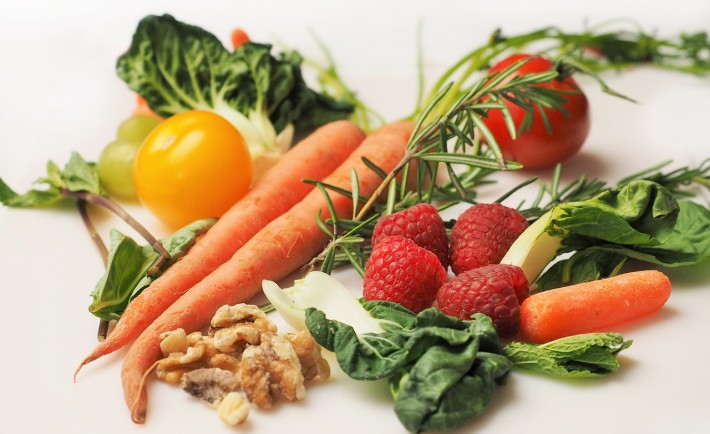 Image Credits: pixabay.com
According to a study published by the Journal of the American Dietetic Association, consuming healthy food can save you money. The participants lost weight and reduced their grocery budget.
Mimic these effects by choosing healthier options and shying away from junk.
1. AVOID THE CONVENIENT
Salad sets containing assorted lettuce seems convenient but, these are a bit expensive. Individual greens can also be more vulnerable to turning wilted at a short amount of time. This is why it makes more sense to purchase the heads of lettuce, which are cheaper and usually longer lasting.
2. EMBRACE THE OATS
One of my go-to healthy fixes is the oatmeal. Oatmeal contains soluble fiber which helps lower your cholesterol and your risk of heart disease. Embrace the power of the a bowl of oats by topping it off with grated apples, almonds, or honey. Try the Quaker Quickcook Oatmeal Hearty Supreme that retails for only S$2.95.
3. BULK UP
Bulking up is applicable to some situations than others. For staples like oil and noodles, you can always stock up when they are on sale. Do not forget to compare the prices per weight of the bulk items as well as standalone items before you decide that the bulk section provides a better deal.
4. KEEP IT GROUNDED
Ground or minced beef has a reputation of being budget-friendly as compared to its other counterparts. To get the maximum benefits for your health, go for the lean ground beef. Use it as an ingredient to your tacos or spaghetti. You may also make some patties with lettuce as its buns.
5. DITCH THE SODAS
If you are looking forward to trimming your belly before the December festivities, ditch the sodas. Sodas are not only high in calories but they also contain carbonated bubbles. These bubbles can accumulate in your belly and add a bulge. Stick to water or tea as much as possible. Try the Sea Dyke Oolong Tea for S$1.10 or the Dilmah Green Tea for S$3.85.
6. BIGGER IS BETTER
What is better than a piece of carrot? A bunch of them, of course!
You can save more money by cutting your own "big" carrots into smaller bit-sized sticks instead of purchasing the prepackaged "baby" carrots. It is best to cook these carrots to get most of the beta-carotene as these root veggies can be internally hard to break down. Moreover, carrots are full of Vitamin A, Vitamin B8, Vitamin C, Vitamin K, and Potassium.
7. ALWAYS COME PREPARED
It always pays well if you come to the store prepared. Nutrition expert Katherine Tallmadge encapsulates this concept when she said: "Take inventory of what you have on hand so you don't overbuy. Create a detailed shopping list based on your needs and weekly menu plan, and take into account how you plan on using leftovers."
Moreover, you may bring your last grocery receipt along as a guide.