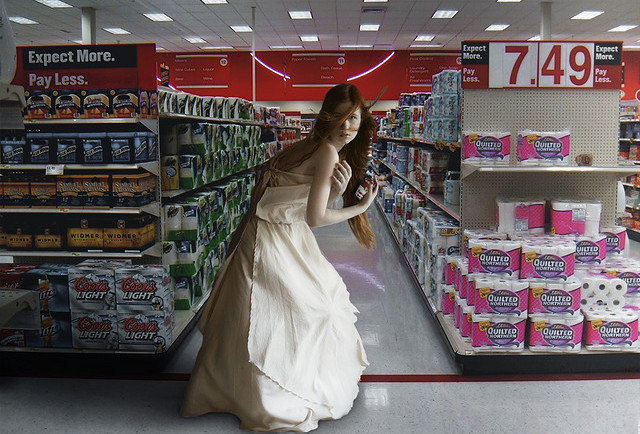 Image Credits: David Blackwell via Flickr
1. GETTING TEMPTED WITH THE EXTRAS
You may go shopping during a huge Laptop sale and save big time on what you need but find yourself purchasing its costly accessories. Extras for laptop, computer, Smartphone, and so on can be purchased at a bargain price online on Ebay or Carousell rather than from the shop itself. Shop for the necessary, weight your options when buying extras, and look at the bigger picture.
2. COMPARING PRICES BY SHOPPING
Compare prices online or through magazines and newspapers instead for buying the items yourself. Also, when comparing prices, give yourself a time limit (e.g., 20-30 minutes). This is because people who can't stop looking for the next best deal are never satisfied.
3. LETTING IMPULSE TAKE OVER
When impulse takes over your shopping, you regret purchasing an item the minute it arrives. To know if you really need and want something, walk away from it and you will save money. As most heard: "if you love something, set it free". And, if you find yourself thinking about it after 24 hours then go back and buy it.
4. OVERSPENDING DUE TO AN ATTRACTIVE DEAL
Online shoppers are found to spend over 1/3 more when the shipping is offered for free. This is because the attractive deal catches you. Avoid overspending by writing down the things you need to buy and sticking to it.
5. NOT NEGOTIATING
Most goods are negotiable these days. You would not know if there is a sweeter deal if you do not ask. You do not have to say: "Can you give me a discount?" directly if you are shy…use "Can you work with the price with me?" instead. Before negotiating, be sure that you did your homework about the competitors' prices first.
6. TRYING IT ON
If you are not prepared to buy an item for its price, do not try it on. Psychology suggests that physically touching a product makes you desire to buy it more. Touching a product can lead to lingering and prolonged feelings of ownership. This is why clothing stores have an abundance of changing rooms or why more expensive grocery items are just within your reach.
7. GOING FOR RETAIL THERAPY
People often know that you must not shop hungry in a grocery store because you would end up buying everything that satisfies your hunger.
Same goes for other aspects of shopping, it is best not to shop angry or sad. Shopping while you are angry makes you more likely to take risks. While, shopping while your sad may fill up the void in your heart but empty your wallet along the way. Making retail therapy a habit can turn in an unhealthy and costly addiction.