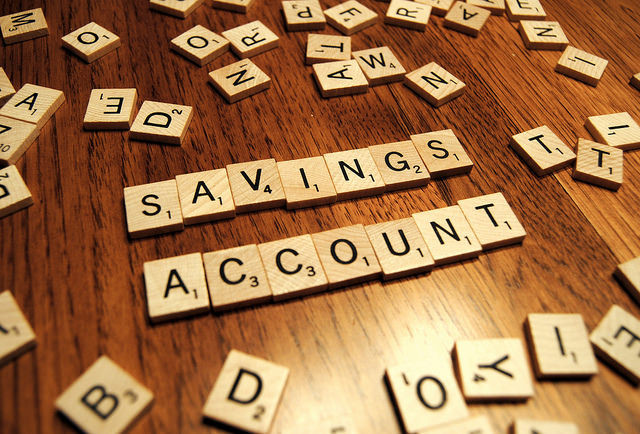 Image Credits: GotCredit via Flickr
According to Investopedia, Savings Account is an account managed by the bank which provides principal security and a moderate interest rate. Personally, I value this financial tool because it serves as an accessible shield to cover the immediate expenses. Before you open your own savings account, here are the 5 helpful and feasible things you should consider…
1. HOW MUCH TO SAVE
Having enough money in reservation, especially in an expensive country such as Singapore, is very important not just for you but for your family too. A savings account with an emergency fund can pay for the unforeseen expenses instead of using credit cards or applying for loans. You need to ask yourself this: "How much do you need to save?" Consider your needs and that of your family.
2. CHOOSE YOUR BANK WISELY
The first thing you should look out for aside from your eligibility to open the savings account, is the initial fee and the maintaining balance requirements. For example, UOB's passbook savings account has an initial fee of as low as S$500 (for Singaporean/PR) and a maintaining balance of S$500. While, OCBC's passbook savings account has an initial fee of S$1,000 (for Singaporean/PR/Foreigner) and a maintaining balance of S$1,000.
3. ATM AND BRANCHES AVAILABILITY
It is important that you can withdraw the cash from your savings account at your convenience once the need arises. Be sure to examine the bank's ATM locations. Are there ATMs near your home, workplace, or frequented shopping malls? Also, if you are traveling a lot then, a bank with branches around the world is a better option.
4. SCOPE OF FACILITIES
In today's world, most banks allow Internet banking and even Mobile App banking to check your savings account balance and to make various transactions. Consider this. Also, know whether your savings account comes with a passbook, a debit card (e.g., with VISA, NETS, or MasterCard), or an ATM card. This will help your options to narrow even more.
5. ESTABLISHING THE SAVINGS
To establish your savings, it is better to have a fixed amount to put inside every month. First, you must set a long-term goal about the money you can accumulate. Second, you must set a time frame that allows you to complete your goal.
Do not forget that different banks have varied interests rates that may affect your savings.