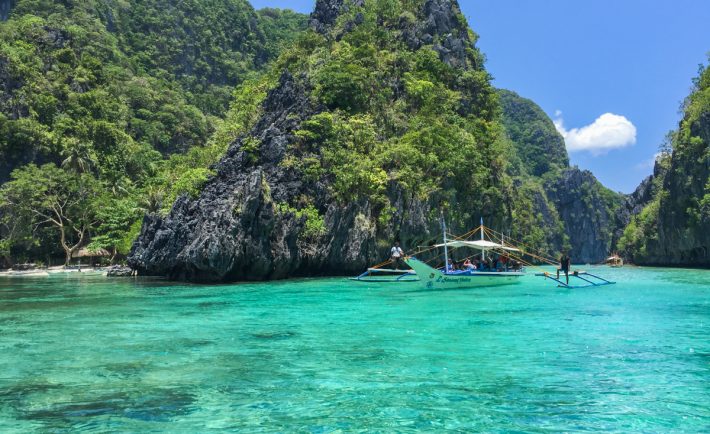 Image credits: GIRLWANDERNAUT.COM
Are you planning a vacation to the Philippines this summer? Well, this country has a lot to offer; it's like a small paradise on earth.
The country is like no other place on the planet. It has more than 7,500 islands with 2000 of them being inhabited. The area is full of beautiful sceneries and world-class beaches from Coron to El Nido.
The country offers one of the longest white sand coastlines in the world. Be sure to visit one of these beaches, and you'll love the experience.
El Nido, Palawan
El Nido Island has one of the best beaches in Palawan. Its extraordinary splendor and ecosystem make it your ideal destination this summer.
The place is commonly known as the Philippines' last frontier. It features as the 14th beach among CNN's top 100 beaches in the globe.
The island has over 50 white sand beaches, three marine habitats and five types of forests. It also a home to different bird species. Its waters are rich in marine life including dugongs, dolphins and over 100 species of fish.
You can visit this island and its fabulous beaches from December through March. At this time, the weather is dry and beautiful, plus the visitors are few translating to fewer rates.
Coron Island, Palawan
Coron Island is a gem of natural beauty in the world. It boasts of steep limestone cliffs, seven mountain lakes, and white sand beaches. It's also a popular scuba diving site with Forbes travel magazine listing it among the ten best locations around the globe.
Even better, behind the majestic rock formations, there's a secret lagoon with crystal-green waters and white-sand shores. This hidden beach is a paradise. You must get here either by swimming through the sea tunnel or climbing over the cliffs.
Panglao Island, Bohol
The island boasts of crystal clear blue waters and white sand beaches. The diving sites are among the best in the world. You'll also find different species of marine life here.
Statistics from Panglao Biodiversity Project claim that the island has more marine life than Japan and the Mediterranean Sea combined.
Some of the famous beaches on this island are Alona, Doljo, and Dumaluan. Be sure to visit the area during the dry and cool season from December through to March.
Palaui Island, Cagayan
According to CNN, Palaui Island is at number 10 of their top 100 best beaches in the world. It describes the beach as a raw beauty where nature unfolds with fauna and flora, white sands, volcanic rocks, and abundant marine life.
When visiting this island, don't expect to get any hotel or luxury item here. If you have to stay, look for a homestay or go camping at the beach. Don't forget, camping near the lighthouse is illegal.
Conclusion
Philippines is among the leading vacation locations in the world. It has thousands of inhabited and uninhabited islands. Each of these islands has a lot to offer, including white sand beaches and the best scuba diving sites in the world. Plan a visit today, and you'll not regret it.