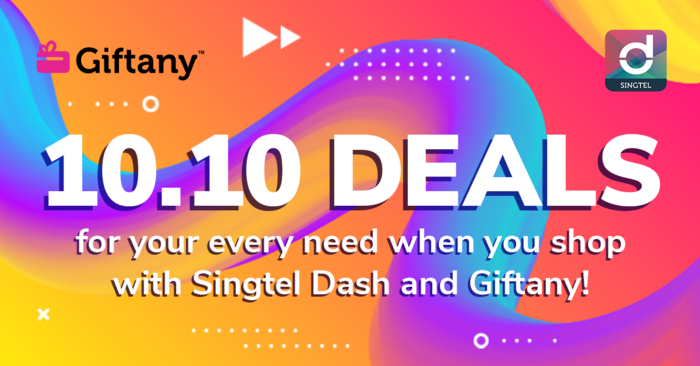 We all know that Singtel Dash scours every corner of Singapore for the perfect deals for everyone. Whether you're a foodie, an adventure junkie, shopaholic or all of the above, you're in for a great treat this October!
To celebrate 10 October 2019 (10.10), Singtel Dash is rewarding its customers with a slew of attractive promotions promising incredible discounts and savings for an extended period, plus an added 5% cashback for selected deals. Here's a glimpse of the range of deals awaiting you!
For the Shopaholic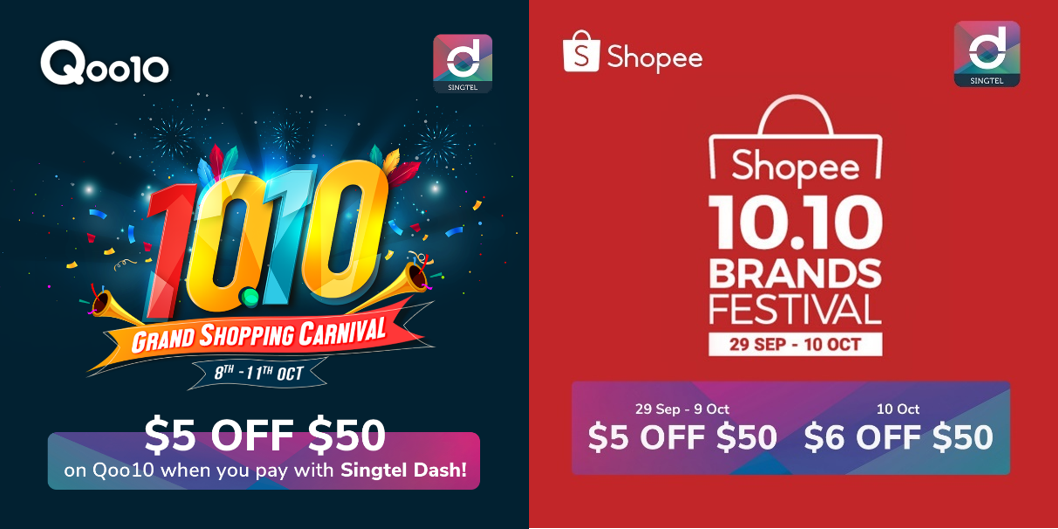 It's well known that 10.10 = online shopping and huge savings. With exclusive 10.10 promotions from popular merchants such as Qoo10 and Shopee on Singtel Dash, you definitely won't be disappointed. Throughout October, you can still shop for your every need on cashback website RebateMango and get a $10 sign-up bonus when you sign up through Dash. Don't forget to get more bang for your buck with Dash on VPost and Zalora!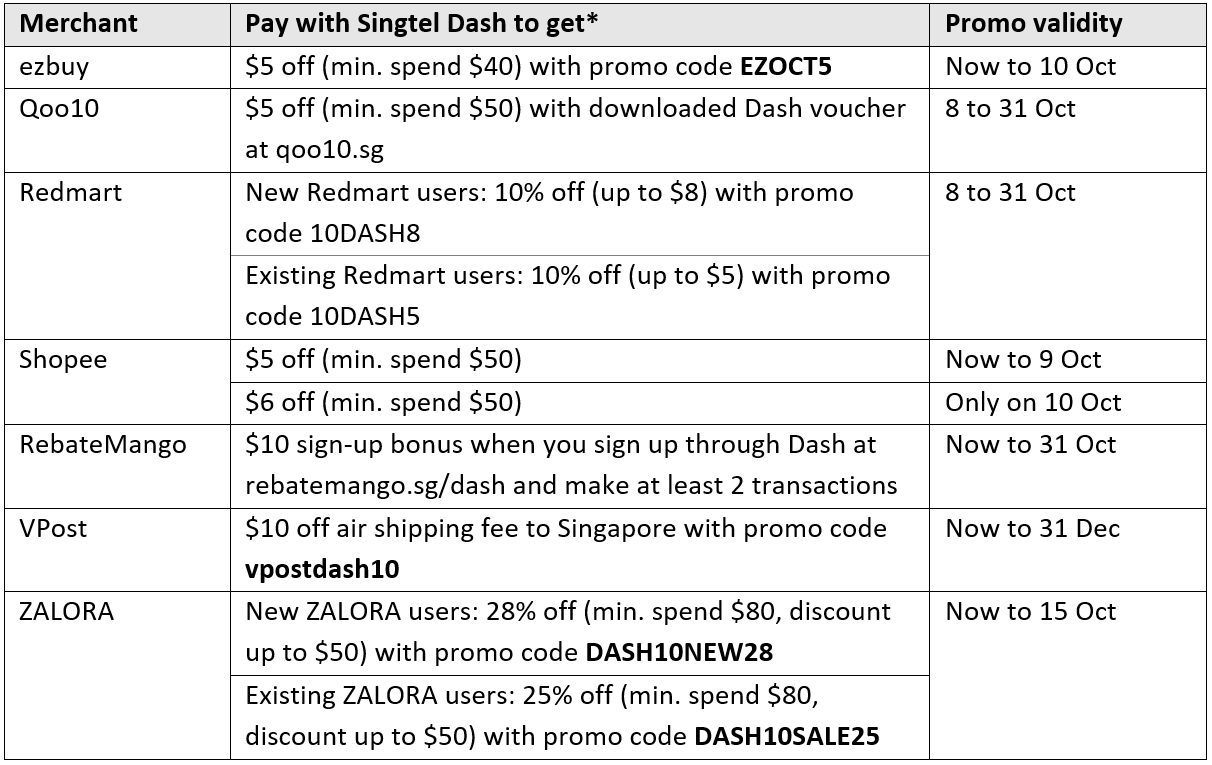 For the Ravenous Foodie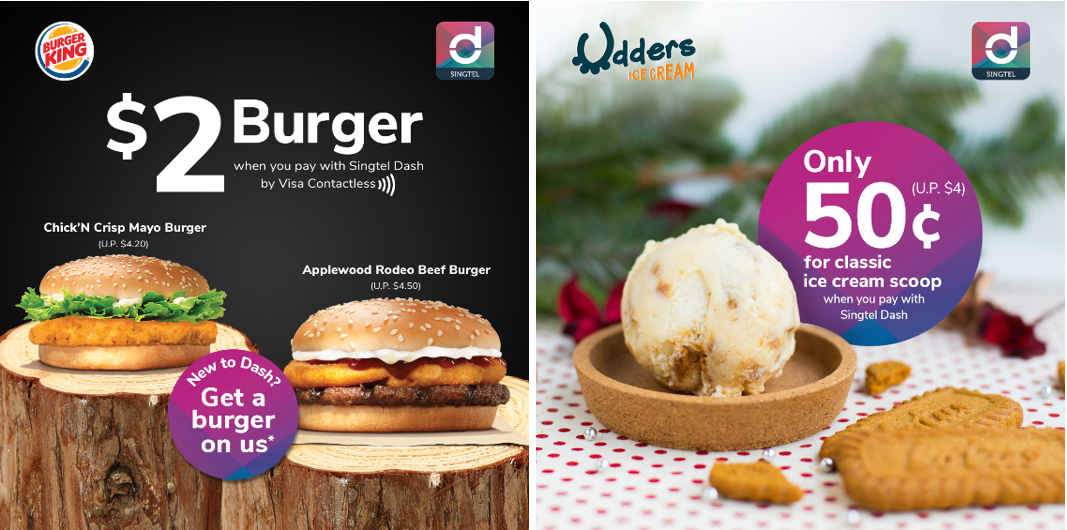 Fancy more wallet-friendly eats to spend more on your shopping? With a wide array of gastronomic offers, you'll definitely find a delectable deal on Singtel Dash.
Enjoy deals like 50¢ ice cream and $2 burgers to stretch your dollar and satisfy your hunger pangs. You can even enjoy the convenience of food delivery to your doorstep with WhyQ, Deliveroo and GrainBeat to beat the lunchtime crowd!
For the Adventure Junkie
October is the time to start making your year-end holiday plans and 10.10 is perfect timing to plan your adventures. Enjoy 5% off on Klook and Agoda for your travel experiences and hotel bookings, and an additional 5% Dash cashback when you purchase travel gift cards from online gifting platform Giftany.sg (now also directly accessible through the Singtel Dash mobile app!):
Klook 5% off
Agoda 5%
White Sails Yacht 5% off
Changi Gift Card 5% off
TripGift 5% off
Global Hotel Card 5% off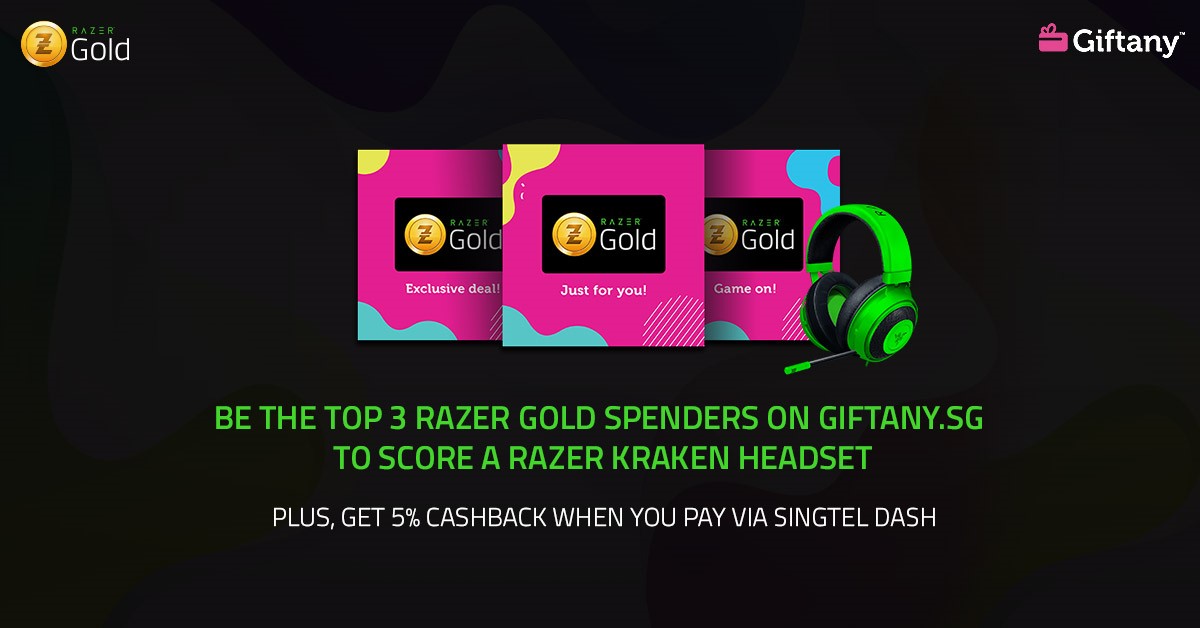 If you prefer your adventures in-game, Giftany.sg is also rewarding the top 3 spenders this October for Razer Gold gift cards with a Kraken Multi-Platform Wired headset worth $129.90 each!
Download Singtel Dash Today
With such irresistible deals, there's no doubt that Singtel Dash is the most useful companion you'll have for 10.10. A convenient and easy way to pay both online and offline with your mobile phone for transport, groceries and e-cards via online gifting platform Giftany.sg, simply pay with your Dash Visa Virtual card online or scan and pay via QR code offline at over 50,000 merchant points across Singapore and at millions of merchants globally.
For dibs on the latest gift cards in town, be sure to follow @Giftany on Instagram for the best promotions! You can also find out more about Singtel Dash here and download the Singtel Dash mobile app today to maximise your savings* this 10.10.
*Terms and conditions apply. Visit dash.com.sg/deals for more information.