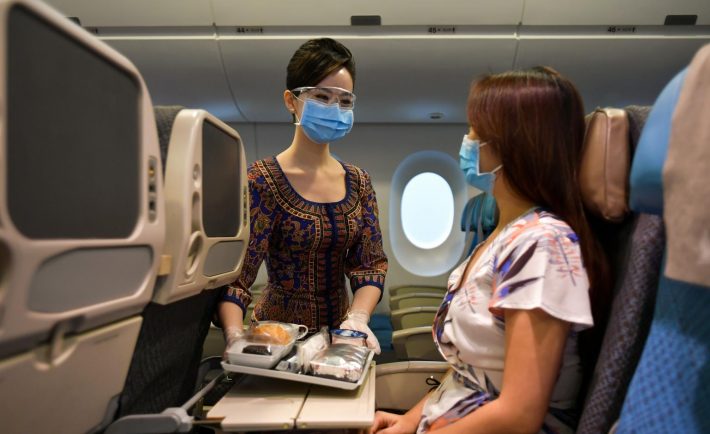 Image Credits: The Straits Times
Are you hungry to travel? I sure am.
We've kept to several COVID-19 safety measures for about a year now, and it's also officially been a year since the World Health Organization (WHO) declared the virus outbreak a pandemic.
Singapore, alongside other countries, has fought hard to keep the numbers down, and we're thankful that vaccine supplies are sufficient in our little red dot at the moment.
Furthermore, there's good news from the International Air Transport Association (IATA) recently.
Return of personal travel
According to Alexandre de Juniac, the IATA director, in an interview with The Straits Times, leisure travel will return from mid-2021 as borders reopen to people looking to hop on a plane to a destination.
"We will likely start seeing a change in the air travel landscape after May or June this year," Mr de Juniac said. "We at IATA are already working with states to design and plan protocols and road maps for the reopening of borders."
Though the volume of travel by the end of 2021 will not be on par with pre-pandemic levels (which makes perfect sense), isn't it fantastic news for peeps who are looking forward to meeting their friends and families living abroad?
IATA's Travel Pass
But we won't be able to make our dreams come true without key protocols in place.
One of them is the IATA Travel Pass. It is a mobile health verification app that electronically stores information on passengers' health and virus tests or vaccines status. This is essential as we take steps to revive travel.
In fact, Singapore Airlines will be the first carrier to test out the full deployment of the IATA Travel Pass. Passengers heading to London with a phone operating on iOS later this month will have the chance to partake in the trial.
Travellers will be able to use the app to:
Submit flight information

Book a COVID-19 test at participating clinics in Singapore

View the test results directly and allow check-in staff at Changi Airport to verify their status accordingly
"Our partnership with Singapore Airlines for the first full deployment of the IATA Travel Pass will help get the world flying again," said Mr Nick Careen from the industry body.
Leisure vs Business
Some of you might be wondering if business travel will take priority over leisure ones. But Mr de Juniac foresees that personal travel will come back more quickly than business travel.
He shares that leisure journeys will definitely bounce back, but business travel will take up to 18 months to recover.
Since more companies have hopped onto digitalisation technologies over the pandemic period to adapt to changing times, there is indeed a lesser need for in-person work meetings.
What's next?
For those eyeing travel-related news, look out for the International Civil Aviation Organisation (Icao)'s latest protocols on health and safety guidelines. It should be out by April 2021.
Also, based on Mr de Juniac's prediction of Asia-Pacific emerging as the most robust region for global air traffic recovery, that's enough to bring a smile to the faces of travel-deprived folks.
Watch the news report here: