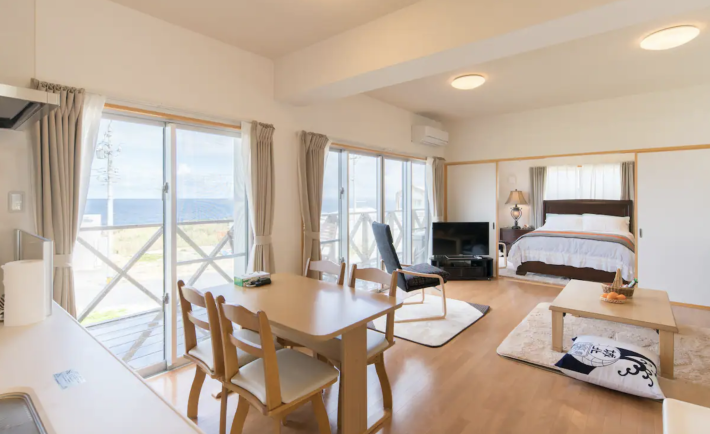 Wanna take advantage of the exchange rate to travel to Japan soon?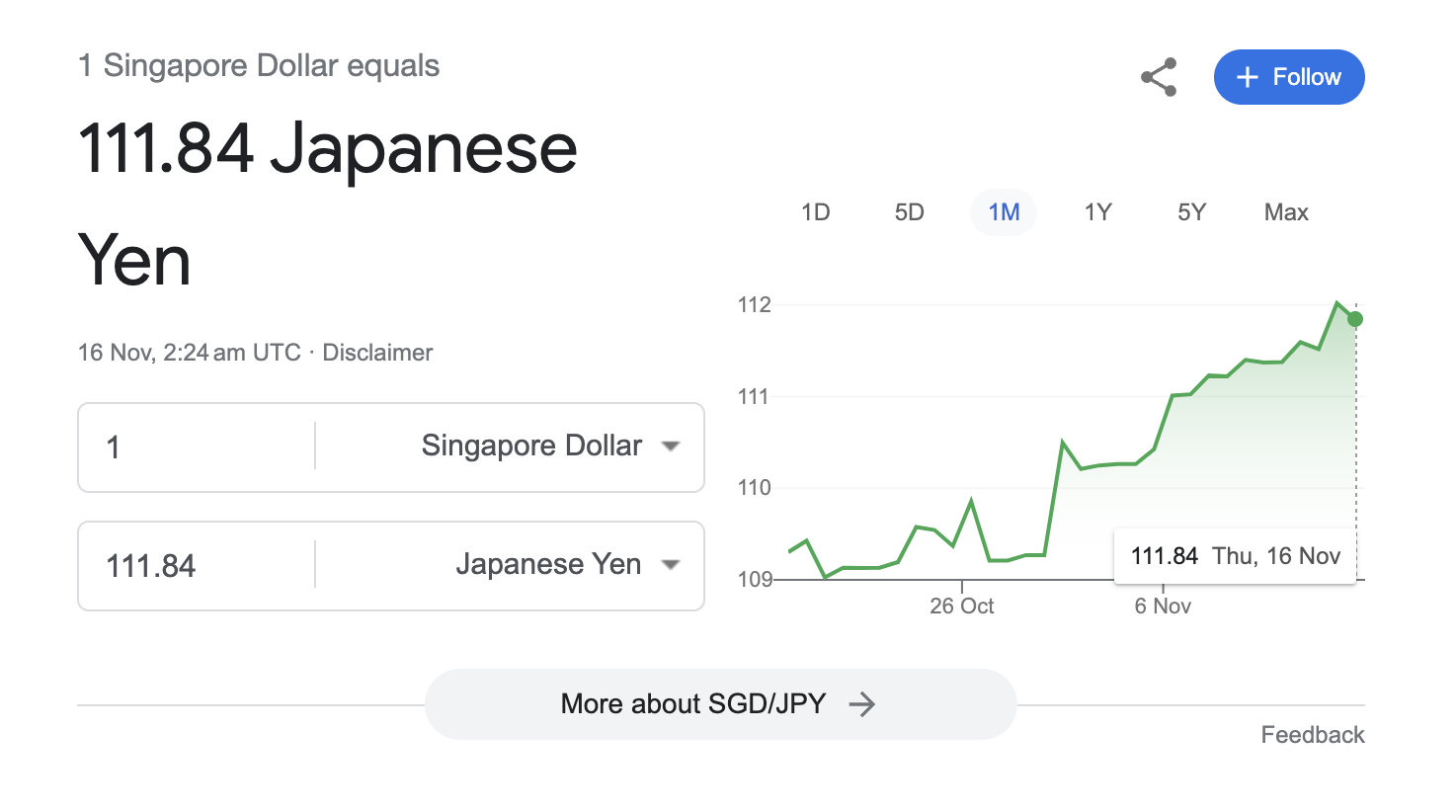 You better do so quickly because analysts have it that the Japanese yen is likely to recover in 2024 with government interventions or shifts in the Japanese central bank's policy stance.
So while the rates are still good now, gather your gang and book your flights, and let's be on our way.
Oh yes, before you travel, you will need a place to stay, right?
In this week's 'Travel Thursday' series, I've helped us search for some really roomy accommodations with an ocean view under $115/night in Okinawa, Japan.
In my opinion, it's apt for group travelers who are space-conscious. So without further ado, let's get the list started in here!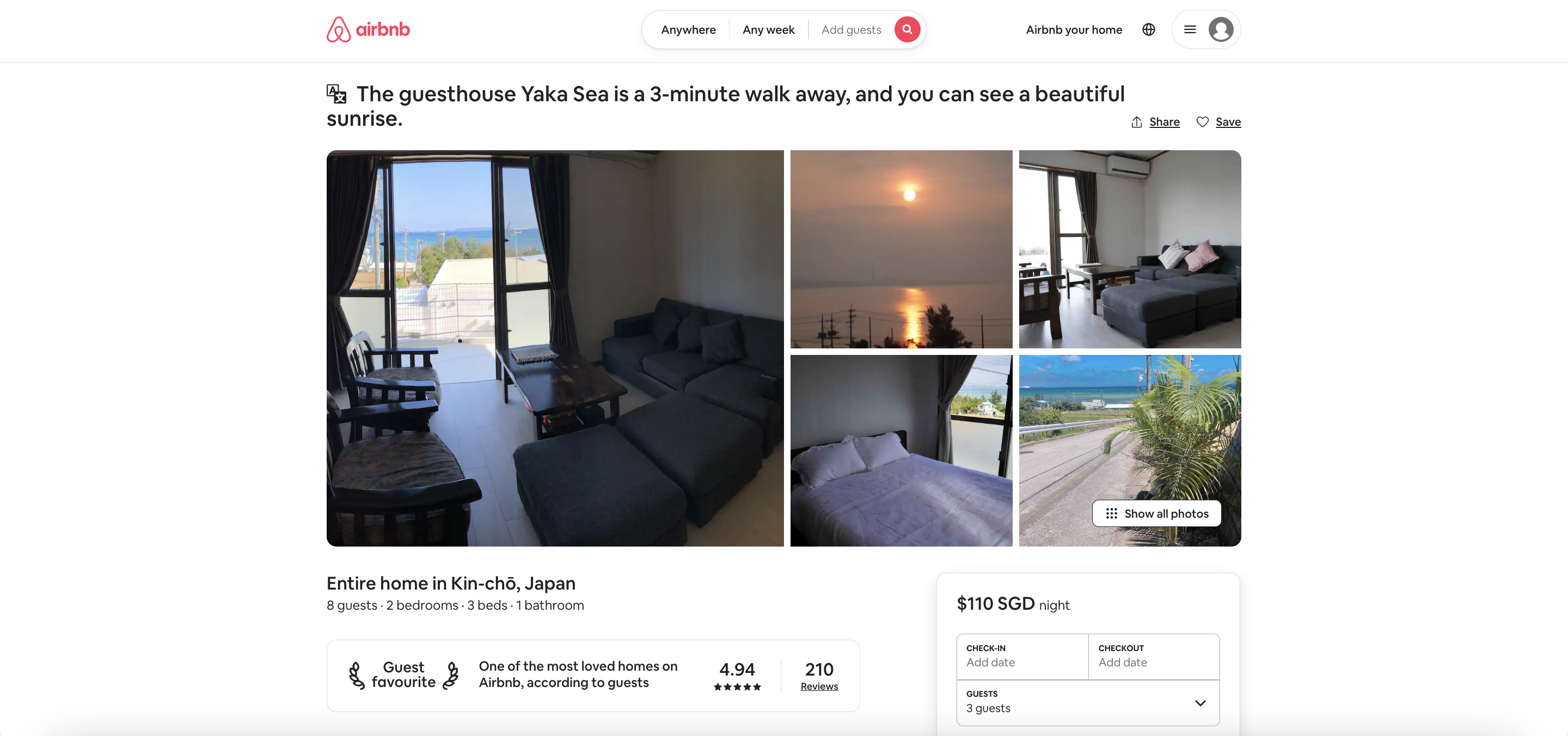 Price: $110 (for 3 persons)
This inviting home away from home offers a wonderful seaside retreat for families and friends. 
Nestled in a quiet residential area along Yaka's beautiful coastline, this 2-bedroom unit provides ample space and privacy for 3 or 4 guests. Children under 5 stay for free, so little ones can join the fun with child-friendly furnishings and toys provided (do request in advance).
Wake up to sweeping views of the sea from the comfort of your rental unit, then spend lazy mornings sipping coffee in your living room. The well-equipped kitchen allows you to prep meals or heat leftovers to enjoy together, and free parking means you can arrive on-site and settle right in. When you're ready for adventure, Yaka's beach and hotspots are just minutes away.
With spacious rooms, an ideal location, and all the comforts of home, this affordable unit provides an impressive coastal getaway you will want to return to again and again.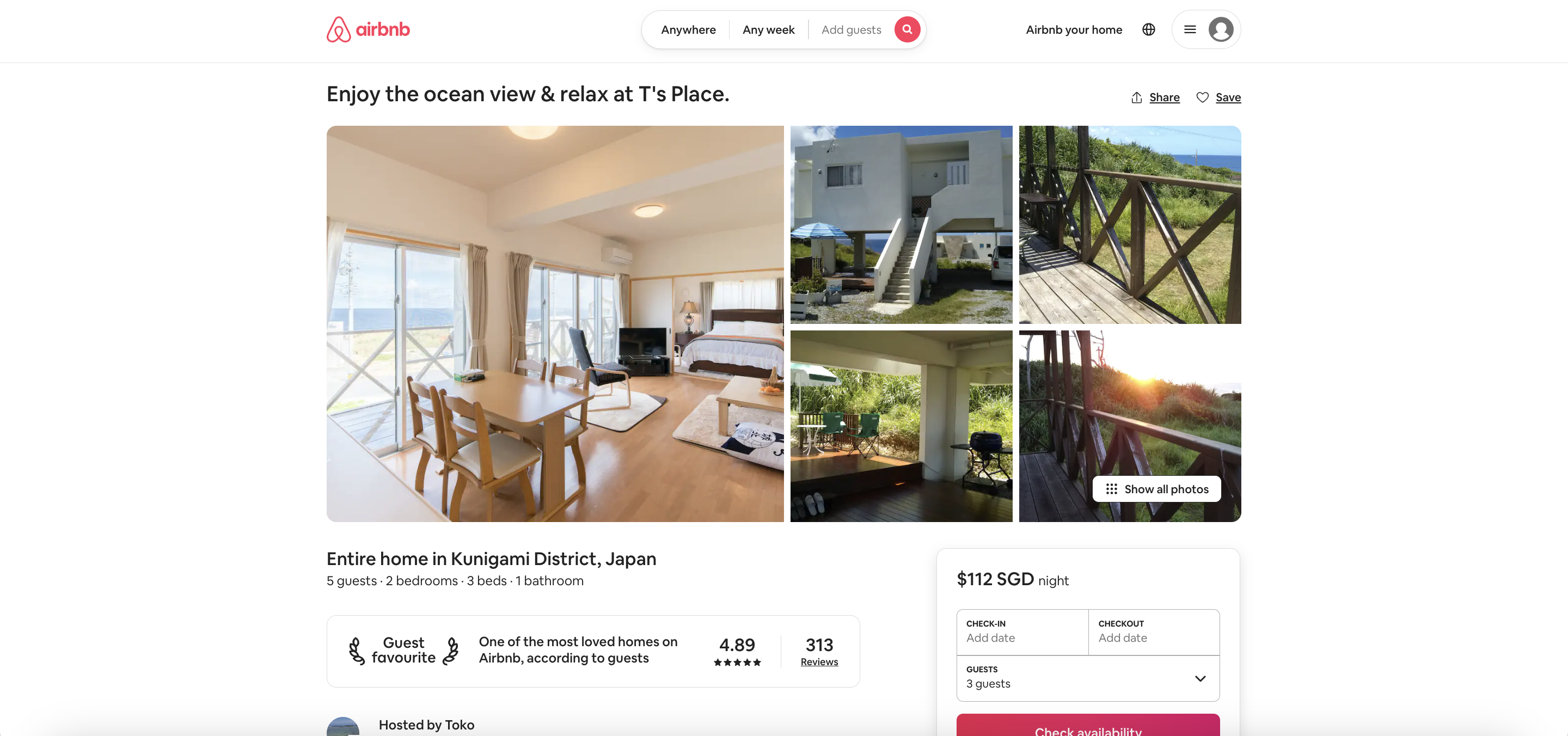 Price: $112 (for 3 persons)
This bright and airy beachside retreat will have you feeling like a local in no time. Nestled along Nagahama Beach, this modern home sleeps 3 to 4 guests and is 2 hours from Naha Airport. 
The open floor plan features ample natural light, high ceilings, and ocean views from the comfort of your unit. Two bedrooms—one with a double bed and the other with a bunk bed—spaciously accommodate your travel companions. The fully equipped kitchen is stocked with essentials so you can cook up some meals if you need them. Just 10 minutes away is Nakijin Castle Ruins, perfect for an afternoon excursion.
Your host is on hand to meet you upon arrival and ensure you have everything you need to fully unwind during your stay. This home offers all the conveniences of home in a prime beachfront spot, providing the ideal balance of relaxation and experience.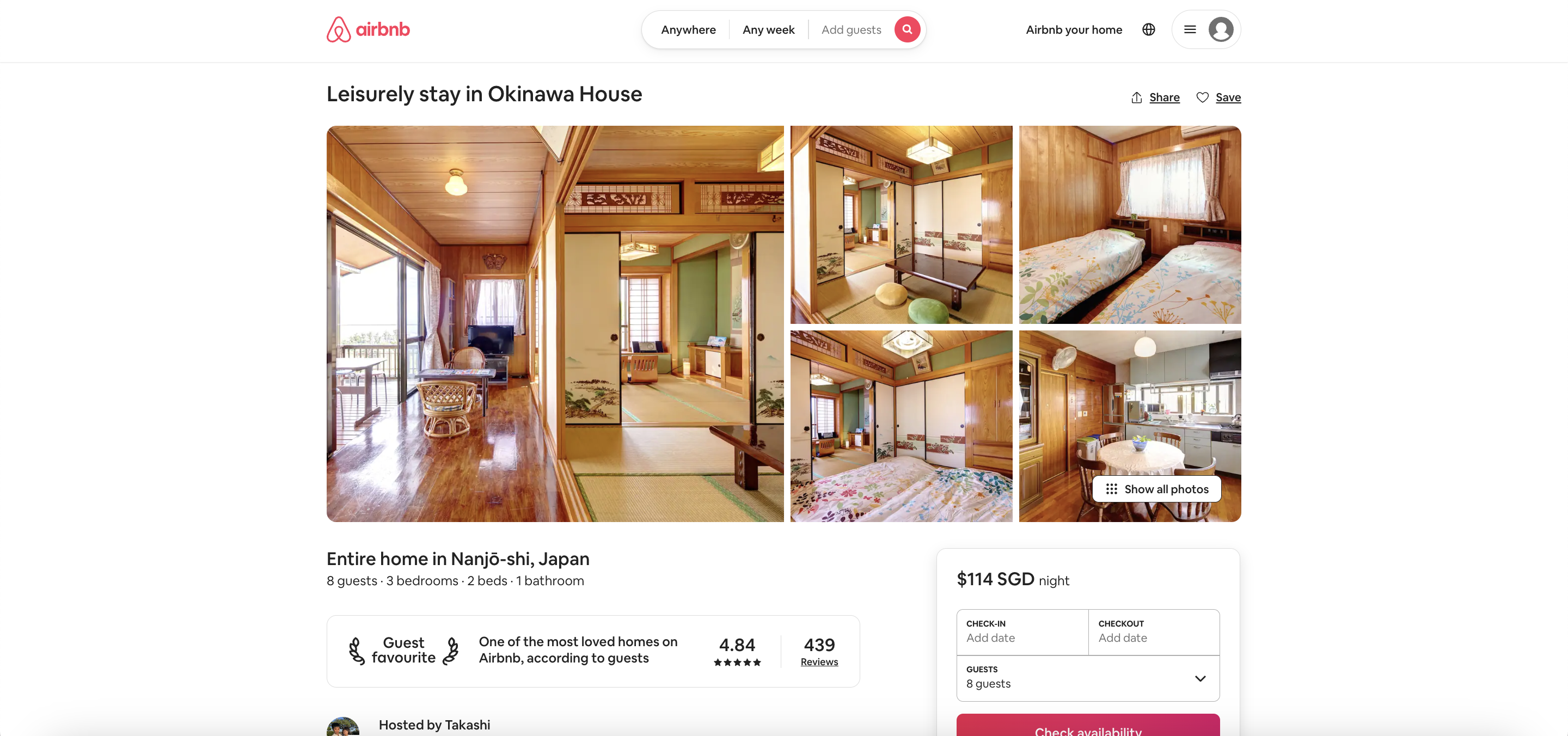 Price: $114 (for 8 persons)
We've saved the best for the last—an authentic Japanese-style house nestled in Nanjō, a city in the southern part of Okinawa Island.
This traditional 3-bedroom vacation home sleeps up to 8 guests comfortably and features partial sea views, great for large families or groups seeking an affordable getaway. Old-world charm abounds from the tatami mat floors to the shoji screens. Spread out in 1 of the 3 bedrooms, each with futons and mattresses for all, or lounge on the veranda and take in the surrounding views.
Just 40 minutes from Naha Airport by car or 1.5 hours by bus, this hidden escape has a free onsite parking space where you can leave the car behind once you're done exploring the nearby attractions and the beach.
Children 5 and under stay gratis, making it ideal for multigenerational trips. For a truly authentic slice of old Japan in a huge home all to yourselves, this traditional vacation house has you covered.
Over $100/night may seem a lot for the budget traveler… But if you do some travel math and split the cost, it doesn't even cost that much per person. Especially for the last listing, $114 ÷ 8 persons = $14.25! That's probably cheaper than an awkward bed space in a hostel. So gather your tomodachis (friends), it's time to conquer the land of the rising sun.