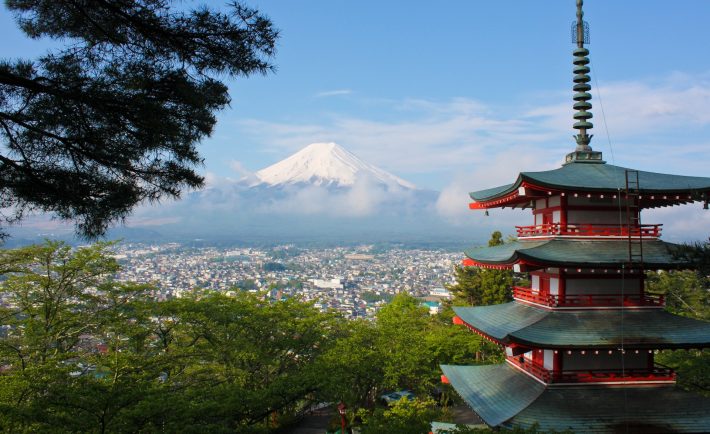 Image Credits: unsplash.com
Oh, the Land of the Rising Sun! I recently returned from my trip to Japan, and I'm still overflowing with emotions.
From the bustling streets of Tokyo to the serene temples of Kyoto, Japan captured my heart with its fascinating culture and friendly people. I found myself constantly mesmerized by the blend of traditional and modern attractions, and each day offered a new adventure.
The thrill of trying new foods and exploring vibrant neighborhoods left me feeling excited and curious, while visiting historic sites filled me with a sense of awe and wonder. Japan truly is a captivating country, offering a unique and unforgettable experience for every visitor.
If you are visiting Japan, anytime soon, here are some activities that you must consider.
#1: GO AMUSEMENT PARK HOPPING
Discover the excitement of Tokyo's amusement parks! Disneyland, DisneySea, Universal Studios Japan, Sanrio Puroland, and Tokyo Dome City offer rides and attractions for all ages.
I couldn't contain my joy as I rode each thrilling attraction, watched the vibrant shows, and indulged in delicious treats. I highly recommend arriving early to avoid long queues and to maximize your time at each park. My personal favorites were the magical Harry Potter's Forbidden Journey ride at Universal Studios Japan and the unforgettable Journey to the Center of the Earth at Tokyo DisneySea. Don't forget to enjoy the delicious treats at every park.
#2: VISIT SHRINES & TEMPLES
As you search for things to do in Japan, you will undoubtedly come across pictures of tourists posing in front of the vibrant facades of Fushimi Inari Shrine. This shrine is renowned for its thousands of striking red torii gates, which symbolize vitality and protection against evil in Japanese culture. In addition to the shrine, be sure to visit the Kinkaku-ji temple, a UNESCO World Heritage site.
During my visit to Fushimi Inari Shrine, my family and I had to seize the opportunity to capture the perfect pictures, even during the busy Golden Week period.
#3: EXPERIENCE THE BEAUTY OF MT. FUJI
As a UNESCO World Heritage site, Mount Fuji is a symbol of Japan. The magnificent mountain appeared before us in all its majestic beauty, and I couldn't help but feel in awe. We were so lucky to see some of the Sakura trees there too.
A cable car ride to the summit of Mount Hakone provides breathtaking views, while the Chureito pagoda or any of the five surrounding lakes offer equally stunning panoramas. Visiting Mount Fuji is a once-in-a-lifetime experience that's a must-see for any Singaporean traveler. From the picturesque views to the refreshing breeze, it's an unforgettable destination.
#4: SHOP TILL YOU DROP
Japan is renowned for its exceptional shopping experience, with popular areas like Tokyo's Ginza district, Shibuya Center Street, Osaka's Shinsaibashi and Umeda areas, and Kyoto's Shijo-dori and Teramachi shopping arcades.
If you're a shopping enthusiast, you'll love exploring the discounted luxury items at Gotemba Premium Outlets and the second-hand luxury items at BOOKOFF. And to top it off, most of the shopping outlets offer tax-free shopping, making it a budget-friendly experience. From luxury brands to traditional Japanese crafts, electronics, and unique souvenirs, you'll find a wide range of shopping options that will make you go crazy. We certainly did!
#5: FEED THE DEERS
Nara is a city renowned for its stunning parks and friendly deer population. The city's centerpiece is Nara Park, which is home to over a thousand deer that roam freely. While there, be sure to visit the Todai-ji temple, a UNESCO World Heritage site that is home to the world's largest bronze statue of Buddha. I was in awe of how huge it was up close!
Don't forget to bow respectfully before feeding the deer, as they will often bow back in appreciation.
#6: INDULGE IN GOOD FOOD
Japan's incredible food culture left me immensely satisfied. As a tourist, you can indulge in a wide variety of delicious dishes, including sushi, ramen, udon, tempura, wagyu, okonomiyaki, and yakitori. I couldn't resist trying matcha in different forms every day, from matcha tiramisu cake to matcha ice cream.
Don't forget to sample the delectable street food such as takoyaki, mochi, and Kobe beef skewer. Japan's diverse and unique food culture is a must-try experience for any Singaporean foodie.
So, what are you waiting for? Pack your bags and book a flight to Japan!