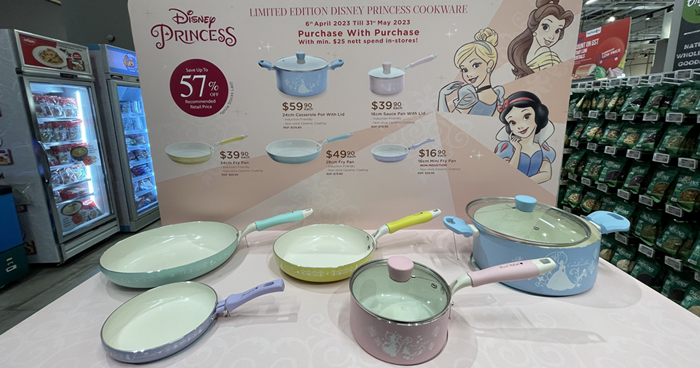 FairPrice is excited to announce its latest promotion featuring limited edition Disney Princess Cookware. The collection includes a variety of cooking essentials with designs inspired by our favorite Disney princesses, including Snow White, Cinderella, Belle, Ariel, and Jasmine. From now until May 31st, 2023, you can get your hands on these magical cookware pieces at exclusive prices with discounts of up to 57% at FairPrice Xtra and FairPrice Finest stores.
Cooking can be a fun and creative activity, and what better way to add a touch of magic to your kitchen than with Disney Princess Cookware? Each piece is beautifully crafted with high-quality materials to make cooking a breeze while adding a touch of whimsy to your kitchen decor.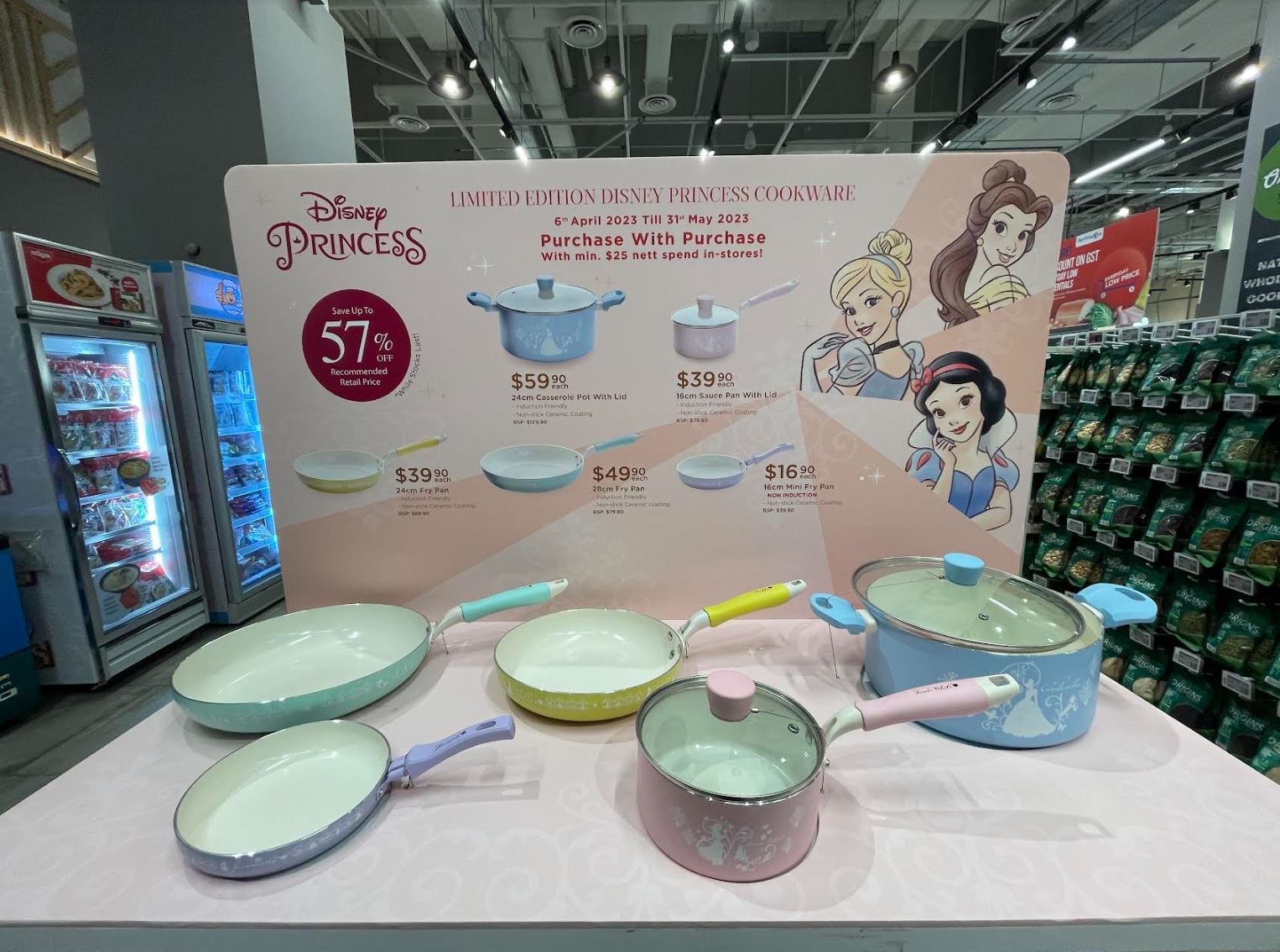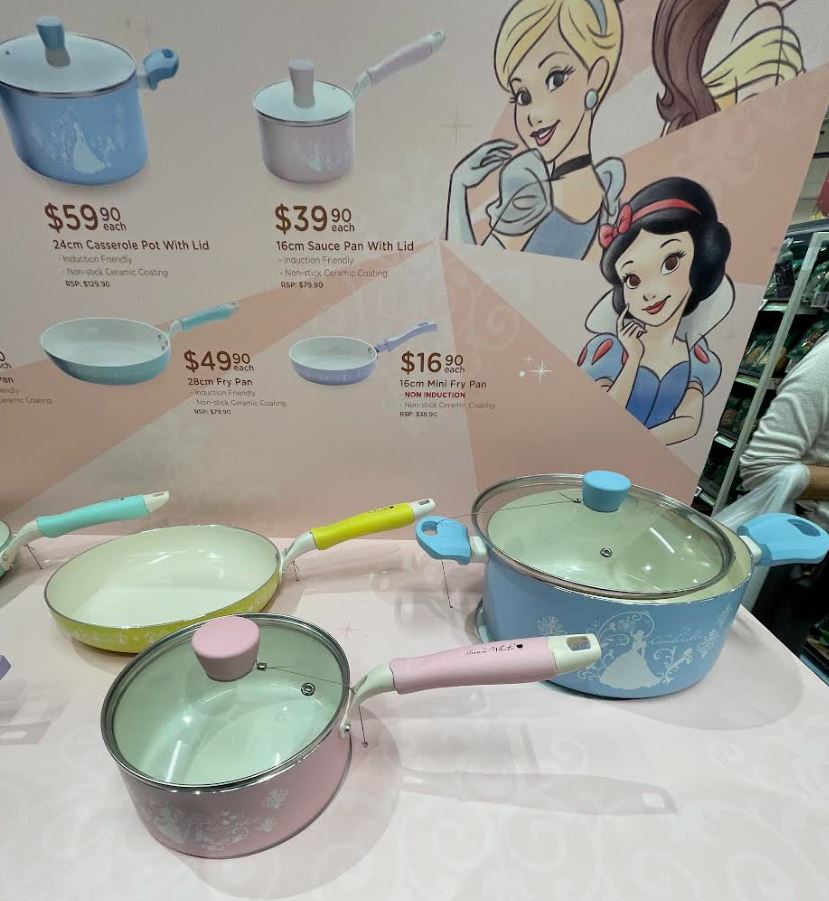 With a minimum nett spend of $25 in-store, you can enjoy the Purchase with Purchase promotion and snag one of these enchanting pieces at a discounted price. Choose from the Disney Princess Mini Egg Pan at $16.90 (U.P. $39.90), perfect for whipping up a magical breakfast fit for a princess, or the Disney Princess 16cm Sauce Pan with Lid at $39.90 (U.P. $79.90), ideal for making a delicious sauce to complement your meal.
If you're looking for something larger, why not go for the Disney Princess 24cm Fry Pan at $39.90 (U.P. $69.90)? This versatile pan is perfect for frying up eggs or sautéing vegetables. Or, if you need something even bigger, there's the Disney Princess 28cm Fry Pan at $49.90 (U.P. $79.90), which is great for cooking up a family-sized portion of your favorite dish.
For those who love to cook casseroles, the Disney Princess 24cm Casserole at $59.90 (U.P. $129.90) is a must-have. It's perfect for slow-cooking stews, soups, and even baking your favorite casseroles. The casserole dish is large enough to feed a family and is sure to make your meal look extra special.
Whether you're a Disney fan or just looking for a fun and functional addition to your kitchen, the Disney Princess Cookware collection has something for everyone. The collection is not only visually stunning but also made with durable materials that are designed to last. Each piece is easy to clean and has excellent heat distribution, ensuring your food is cooked to perfection every time.
Don't miss out on this magical opportunity to add a touch of enchantment to your kitchen. Head over to FairPrice Xtra and FairPrice Finest stores now to grab these limited edition Disney Princess Cookware pieces at exclusive prices. But hurry, as stocks are limited, and this promotion is only available until May 31st, 2023.