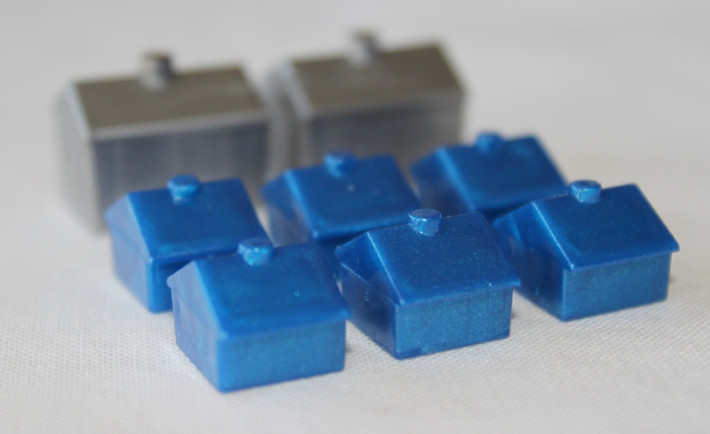 Image Credits: Philip Taylor via Flickr
A place where you can securely reside with your loving family – that is what you call a home.
Since land is scarce in Singapore, properties had always been a go-to investment tool for many. The majority of these investors have strategies limited to purchasing, reselling, and renting flats or condominiums. But, in order for higher returns to generate, one must consider investing to a range of other properties such as using the Real Estate Investment Trust (REIT).
And for a beginner with merely S$10,000 on hand, is property a viable and smart investment tool?
PROS
1. GETTING MORE LEVERAGE
With the banks help, you can have the ability to leverage your capital, make a down payment, and increase your overall return. Simply, more leverage enables you to pay less money upfront (e.g., 30% down payment and 70% from the bank) while making more money in the process.
2. CAN BE A SHIELD AGAINST INFLATION
Inflation occurs when there is a spike in prices and fall in the purchasing value of the dollar. As the miscellaneous for the property increases, the rent, and its value also increases. This is why property investing can be a good shield against inflation.
CONS
1. CAN BE TIME CONSUMING
Finding a property in a decent location, building a good relationship with the tenants, and maintaining the condition of the property can be time consuming. Time that may not be in the good side of most.
2. THE RISKS ARE HIGH
A two-bedroom HDB flat can cost about S$250,000. That is a huge sum of money you may be willing to risk if you are serious in property investing. The risks only increase when the investor does not understand how the property market works or when and where to invest. Hurrying up without analyzing the situation thoroughly can only bring about more damage (e.g., bankruptcy) than good.
ULTIMATELY
You can lower the risk of property investing by diligently researching and analyzing reports, tests, and the current situation. Furthermore, investing in below market value properties backed up with insurance can help manage the risk. You would not know all these things unless you are well informed!
A buyer with an in-depth financial knowledge is important to the success of a property investment. So, if you lack sufficient knowledge, seek advice from a financial consultant or other professional advisers. And, when you find the "right property", ensure that you keep your expectations realistic and keep your finances in tact.
 DISCLAIMER: THIS ARTICLE DOES NOT FORM PART OF ANY OFFER OR RECOMMENDATION, OR HAVE ANY REGARD TO THE INVESTMENT OBJECTIVES, FINANCIAL SITUATION, OR NEEDS OF ANY SPECIFIC PERSON. BEFORE COMMITTING TO AN INVESTMENT, PLEASE SEEK ADVICE FROM A FINANCIAL CONSULTANT OR OTHER PROFESSIONAL ADVISER.