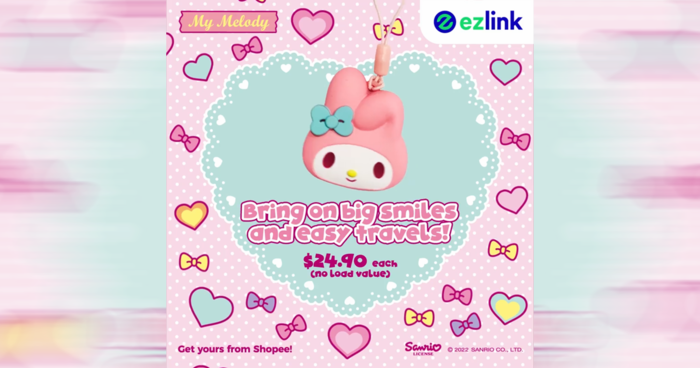 Calling all My Melody fans!
This is a must-have when you commute around. EZ-Link has just unveiled the new My Melody 2.5D EZ-Link Charm and it will be available for purchase on Shopee from 12 midnight onwards on 25 January 2022 for $24.90 each with no load value.
Make sure you camp on this page the moment they release it as we believed it will be snapped up fast!
Share this news with your friends who are a fan of My Melody!