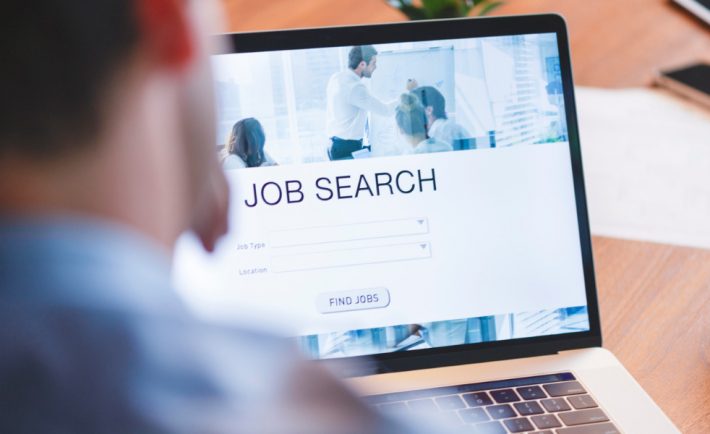 Image Credits: Human Resource
If you've landed yourself an online interview, be sure to dress right to leave a good impression. Dress as you would for a face-to-face meeting. Yes, by that we mean to put on the full outfit rather than paying attention only to your upper body.
Today, we're looking at some job openings with Samsung, Sephora, and CapitaLand. Read on for more details!
#1: Samsung – Business Development Assistant Manager
Samsung SDS was founded in 1985 as the ICT arm of the Samsung Group. Their solutions have been leading the digital transformation and innovation of clients for over 30 years across a wide range of industries.
With operations in 30 countries, Samsung SDS's solutions utilize advanced analytics platforms, AI, and blockchain technologies to serve a diverse range of industries including financial services, smart manufacturing, global logistics, and retail.
Their vision for the new era is to become a data-driven digital transformation leader by leveraging the most advanced ICT technologies and solutions to discover actionable insights.
Remuneration: S$3,300 to S$5,000 monthly
Job Qualifications
Bachelor's degree/ Diploma/ Certificate in Business Administration, Transportation, Logistics, Supply Chain Management or a related field preferred (or an equivalent combination of work and education).

Minimum 5 years' experience in the supply chain industry as well as business development area

Understand 4PL concepts and strategies

Business professional

Diplomatic skills to be used in front of the customers

Analytic skills to review both financial and operational data

Proven negotiation skills complied with the ability to close business wins

Customer-oriented & team player

Able to use MS office, PowerPoint, Excel, and some other PC applications

Excellent reporting abilities

Able to work under pressure where needed
Key Responsibilities
To be accountable for new and potential customers/business

Make accurate decisions, recommendations, and successful establishment of new businesses

Proactively identify and develop win-win sales relationship with new and potential customers

Feedback customers' specific advice/information to management to facilitate business performance review, evaluation, and budgeting

Provide support to devise, fine-tune, and implement overall sales and marketing strategy and directives

Develop new business for the company through approaching new business customers

Develop a new business prospect listing to ensure that future new business development is planned in advance

Responsible for the management and handling of the RFQ response documents coming to the company

Represent the company and its policies to the clients

Undertake sales presentations to present the company and its products and services to customers and business communities

Undertake cross-selling and up-selling within existing customer base to further develop account potential through airfreight, sea freight, road freight, value-added products, and contract logistics
How to apply?
Apply and view the job post in full here.
#2: Sephora – Human Resources Executive
Sephora is a division of LVMH – Moët Hennessy Louis Vuitton, an international luxury leader. Founded in 1969, the brand is a global leader in beauty retailing and operates successfully in more than two thousand points of sale across the Americas, Europe, Middle East, and Asia. 
With a vision of making Sephora the most loved beauty community in the world, it aims to transform the beauty shopping experience through strong relationships with customers, brands and products, unexpected concepts, and a non-conformist attitude.
Sephora South East Asia's (SEA) retail activity spans over 6 countries (Singapore, Malaysia, Indonesia, Thailand, India, and Australia) with more than 40 stores. Its digital activities span over eight countries including the Philippines, New Zealand, and Hong Kong. With over 1000 employees, Sephora SEA continues to experience rapid growth in the region with many more expansion plans to come.
This position reports to the Senior Human Resources Manager.
Remuneration: S$2,500 monthly
Job Qualifications
Project management and planning skills, with the ability to conceive and drive execution in a fast-paced entrepreneurial environment.

Excellent communication skills and the ability to work effectively with different stakeholders

Innovative and creative – continually looking to demonstrate and drive improvement to improve processes

Open-minded and experimental

Hands-on & enthusiastic

Hungry to learn, with a passion for self-development

Adept at problem-solving

Team player who enjoys working with others

Good sense of humour
Key Responsibilities
Conduct talent mapping exercises for various roles across departments

Assist in the end to end recruitment process; including candidate screening, interview, and selection.

Conducting compensation & benefit analysis and market research

Optimizing digital HR process and systems; with the focus on driving digital HR transformation

Support in driving employee engagement activities

Prepare HR-related letters for employees
How to apply?
Apply and view the job post in full here.
#3: CapitaLand – Senior / Administrative Assistant, Tampines Mall (1-year contract)
CapitaLand Limited (CapitaLand) is one of Asia's largest diversified real estate groups. Headquartered and listed in Singapore, it owns and manages a global portfolio worth S$131.9 billion as at 31 December 2019. CapitaLand's portfolio spans across diversified real estate classes which includes commercial, retail; business park, industrial and logistics; integrated development, urban development; as well as lodging and residential.
With a presence across more than 200 cities in over 30 countries, the group focuses on Singapore and China as its core markets, while it continues to expand in markets such as India, Vietnam, Australia, Europe, and the USA.
Remuneration: –
Job Qualifications
Diploma or Certificate in Business Studies, Management, or equivalent

Minimum 2 years of relevant working experience in general office responsibilities and procedures

Good communications and interpersonal skills

Proficient in Microsoft Office applications
Key Responsibilities
Update and maintain SAP

Update and maintain tenants' contacts, tenancy schedules, and other documents

Liaise with tenants and solicitors to facilitate and prepare the tenancy agreements and documents

Reconcile audited sales report and prepare GTO billing

Compile ACG reports

Other general administrative and clerical duties
How to apply?
Apply and view the job post in full here.