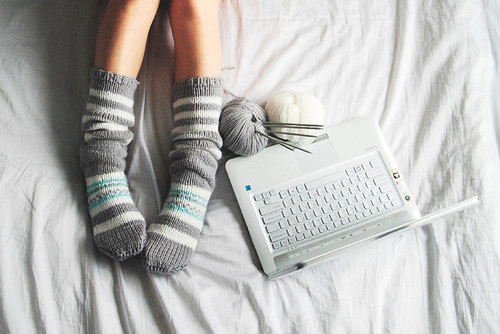 Image Credits: springwools via Flickr
Have you been wanting to start your own business but your intended capital would not suffice? Or maybe the thought of leaving your children at home prevents you? Well, that shipped has sailed when people from the Silicon Valley introduced the "Online Business". Online business (OB) allow you to sell your product or service at the convenience of your own home and your own time.
Here are the other reasons why you should open your own OB now:
1. SPEND LOW COSTS ON THE START-UP
Once you settled the costs of the products or services that you are planning to sell, you can start opening an OB for S$15.48 or free! The S$15.48 only applies if you want your own website domain name. For example instead of having "myshopname.blogspot.com" you can have "myshopname.com" to appear more professional. Go Daddy sells the website's domain name at S$15.48 for the first year.
2. WORK ON THE PROJECTS YOU LOVE
Not only do you get to explore your interests and hobbies when thinking of a business idea, you also get to work on something you are really passionate about. This will motivate you to improve your business even more.
3. GET BROADER NETWORK OF POTENTIAL CLIENTS
Since you are setting up a business in the Internet where anyone from anywhere can have an access, you gain a wider scope of clients. This will allow you to transact and ship worldwide.
Sold by the idea of an OB? Here is how you can start yours:
1. DO RESEARCH
Know what is available on the market today. See something that interests you? Incorporate that and add something unique. This will be your niche. Also, research on marketing ideas and budget plans by asking your family, colleagues, friends, or even Google.
2. DEVISE YOUR BUSINESS TYPE AND GOALS
Choose the business you would like to start by tapping into your interests, time availability, and accessible funds. Set goals not just for the business but also for your budget plans.
3. FINALIZE YOUR PRODUCTS OR SERVICES
There are a few products that you can sell at a low cost such as essence oils, Ebooks, and stationary. Given that you have sufficient knowledge of Web Designing, you can sell your services online and charge per project.
4. START OPENING YOUR STORE
If you want to set up an online store without spending a dollar, try selling your products and services on either tictail.com or carousell.com. Tictail.com, established in 2012, allows its users to run a nice online store in minutes. Carousell.com, on the otehr hand, allows its users to sell through its mobile App. Both are definitely free and easy to use! Say you are in need of new materials, you may save money by buying bargain items at these websites too.
5. PROMOTE YOUR BUSINESS
To promote your business, you will need to have visibility in various social media websites such as Instagram, Twitter, and Facebook. The good news is that it is totally free to open your accounts in these websites. Also, you can set up a newsletter or a mailing list so people can receive regular updates when promotions or new items are coming up.
As you can see, it is surprisingly cheap to set up your own online business! But, keeping it may take hard work. So, it is important to find a business that follows what your heart desires. 🙂