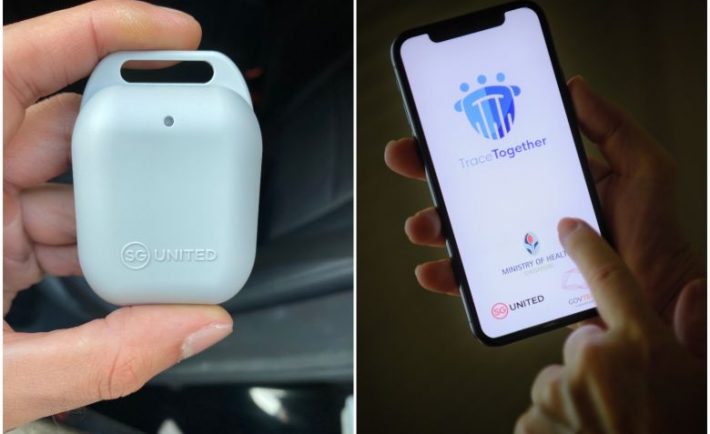 Image Credits: The Straits Times
TraceTogether tokens will be distributed to all Singapore residents from Sep 14. Residents in the Jalan Besar and Tanjong Pagar regions will be the first to receive the tokens from Sep 14.
This is due to the presence of more elderly people in the two mentioned areas. The Ministry of Health (MOH) explained that the older folks may have more challenges using the TraceTogether app and are more vulnerable to COVID-19, thus the move to start with the selected regions first. In fact, about 10,000 senior citizens have already received these tokens at the end of June.
Collection points will be available throughout Singapore gradually.
Adding on to SafeEntry to enhance safety
"Supplementing SafeEntry with proximity data from TT (TraceTogether) will enhance safety for participants, as they will be ensured of coverage under the TT programme," MOH wrote in their press release.
"This will ensure better confidence in mitigating the risk of formation of large clusters, and could allow for a safer increase in capacity limits at these events and premises with any potential future easing of measures," the ministry added.
More trials to start progressively from October
The deployment of SafeEntry that requires the use of either the TraceTogether app or token to check-in at venues was tested at Meetings, Incentives, Conferences and Exhibitions (MICE) events last month.
Singapore residents can expect more trials next month onwards at larger-scale business events, F&B outlets, cinemas, gyms, and at certain workplaces.
To comply with the measures, one has to scan the venue's QR code using the TraceTogether app or have the venue employee scan the QR code on the token.
Speed of contact tracing is important
Minister-in-charge of the Smart Nation initiative Vivian Balakrishnan said that the speed of contact tracing is key at this stage. Since we're now at a phase where the economy is beginning to open up, with larger-scale business events resuming.
"In the last few months, because of the increasing use of digital tools and data from SafeEntry and TraceTogether, we've been able to reduce the time needed to identify and isolate close contacts of positive cases from about three to four days in the past. Now, for most cases, it's less than a day," Dr Balakrishnan said. 
"So the point is that speed matters," he added.
Collection of TraceTogether tokens
All residents aged 7 and above can collect a token at their designated CCs when distribution starts in their area. This includes pass holders.
Simply bring along your original ID to collect your token. You may also collect them on behalf of your family members by bringing along their IDs.
For more information, please go to the TokenGoWhere website.