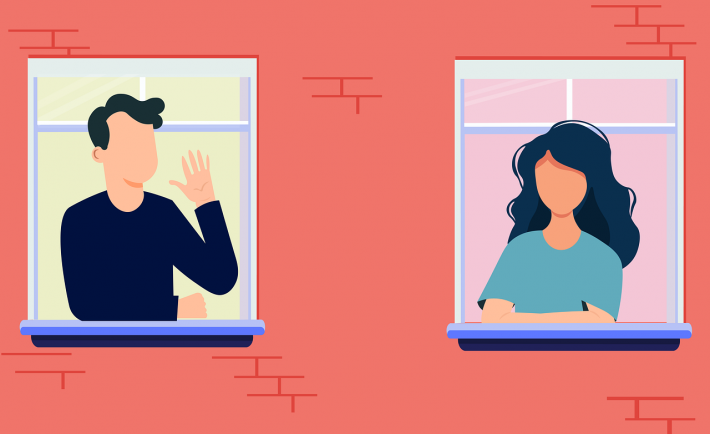 Image credits: pixabay.com
As I moved to three places in three years, I have had my share of difficult neighbors. You may love your home but getting stuck with awful neighbors can have you thinking of moving out. Here are some tips on dealing with rude, nosy, or difficult neighbors without causing too much drama.
#1: KNOW THE DIFFERENT TYPES OF NEIGHBORS
From nosy neighbors to dangerous neighbors, there are diverse types of neighbors that you need to watch out for. Red flags exist for a reason. Do your best to weigh whether the situation needs to be managed or not. Let us illustrate through the "richer than you neighbor".
The "richer than you" neighbor refers to the people whom you try to keep up with. These people parade their flat renovations, new car, and shiny gadgets. Despite doing nothing wrong, you may start to brew feelings of jealousy or inadequacy.
Remember that you do not know the whole story. Focus on the qualities of your home that make you happy. Revel in pride as you take care of your indoor garden. Focus on these positive things and stay contented with what you have.
#2: CREATE A LOG OF QUESTIONABLE BEHAVIORS
The truth is, we are not aware of all our actions. Your neighbor may not be aware that he or she often blasts the volume of their television or that you can hear them scream at each other. Make a documentation of the offending behaviors to help your case when you need to present it to the housing board or the property owner.
Store a log of the offending behaviors and take a note when it happens. Add any communication you and your neighbor have had regarding the problem. Do not forget to write what you have discussed.
#3: DO YOUR RESEARCH ON THE RULES AND REGULATIONS
Whether you live in an HDB Complex or a Condominium, there are a set of guidelines dictating tenant behavior. Check your housing contract or do your online research to know the rules and regulations of your place.
For instance, playing loud music after 10 pm is not allowed. If your neighbor is in clear violation of these rules and regulations, you will have a stronger case when you go speak to them.
#4: COMMUNICATE POLITELY AND DIRECTLY
Before going to the upper management to raise your disputes with the neighbors, try to speak with them first. Give your neighbor a chance to fix the problem and hear him or her out. If you are not comfortable with face-to-face confrontation, you may leave a note or send an email to highlight what is going on.
Be polite and direct to let your neighbor know what affects you. Try not to use accusatory language, which can put your neighbor on defensive mode.
#5: DO NOT REACT IN THE MOMENT
The best advice that I received was to put some space between the incident. Do not react in the heat of the moment, because you might do something wrong. Avoid saying anything that you would regret in the future.
Take time to figure out what you want the resolution to be. Your goal is to express what happen and solve the problem together. Compromise if needed.