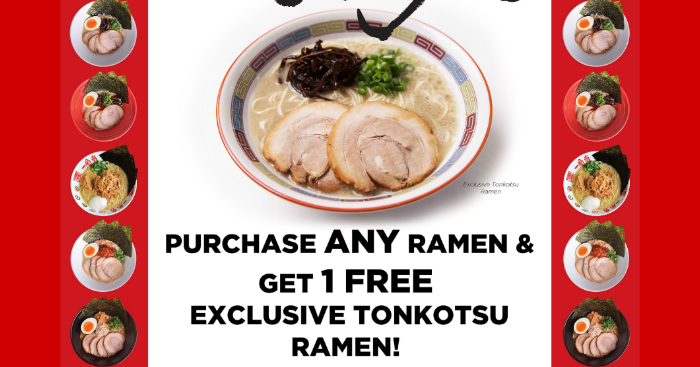 IPPUDO Westgate will be celebrating their 6th anniversary with a not-to-be-missed 1-for-1 deal, and we hope you find this of interest to share with you and your audience.
Enjoy two bowls of ramen for the price of one – purchase ANY ramen at IPPUDO Westgate on 18 December, and get a FREE Exclusive Tonkotsu ramen.
The Exclusive Tonkotsu ramen was previously launched to celebrate IPPUDO's tenth year in Singapore. The Exclusive Tonkotsu broth is prepared using only pig skulls, boiled and simmered for over 15 hours. The result is a light yet flavourful broth with a strong umami finish; a marked difference from the usual creamy tonkotsu base. As a complement, we will be serving up special ramen noodles made from Japanese wheat flour, which produces strands that are delightfully springy and chewy.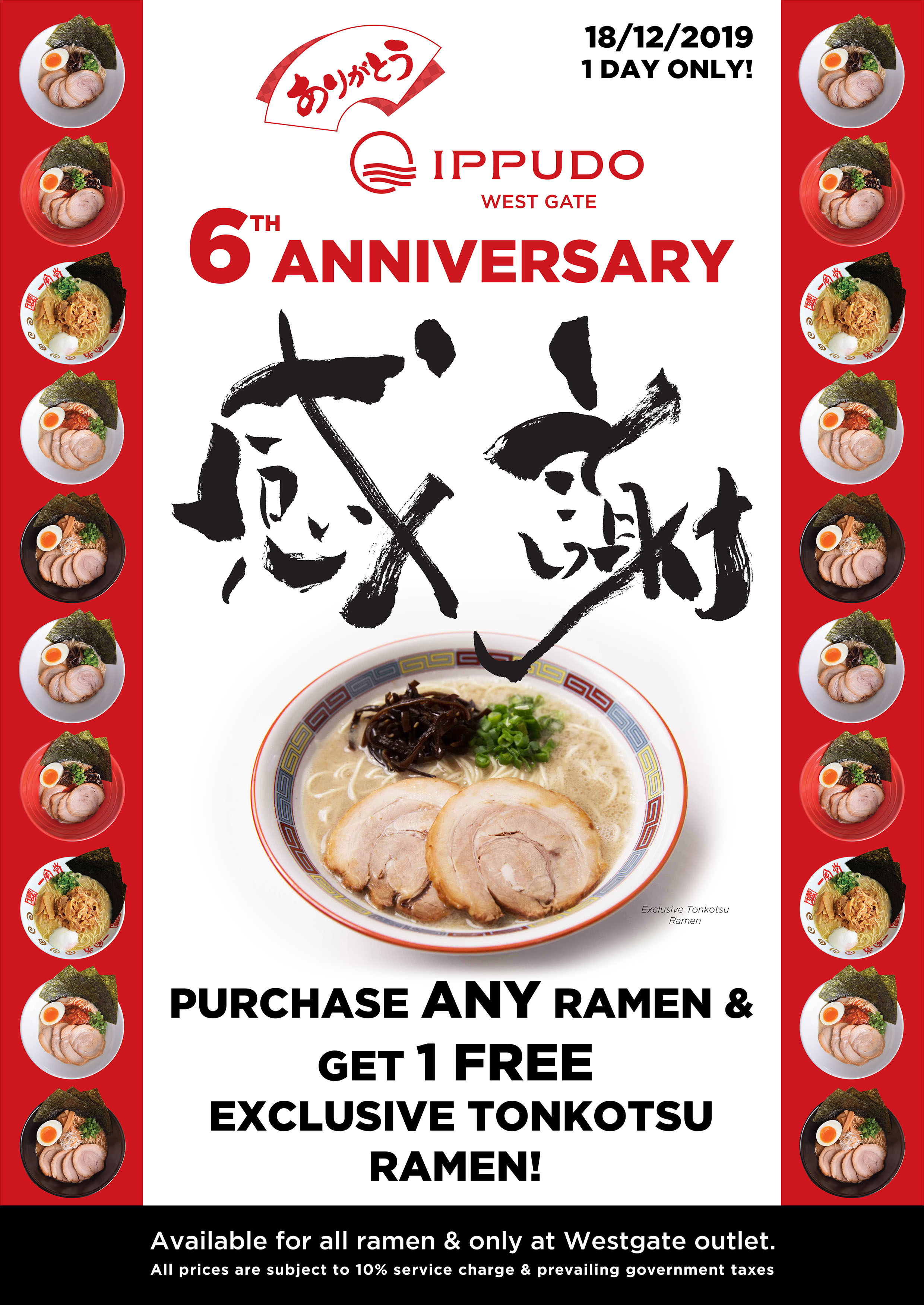 Share this news with your friends and loved ones!
Address: 3, Gateway Dr, #03-03 Westgate, Singapore 608532