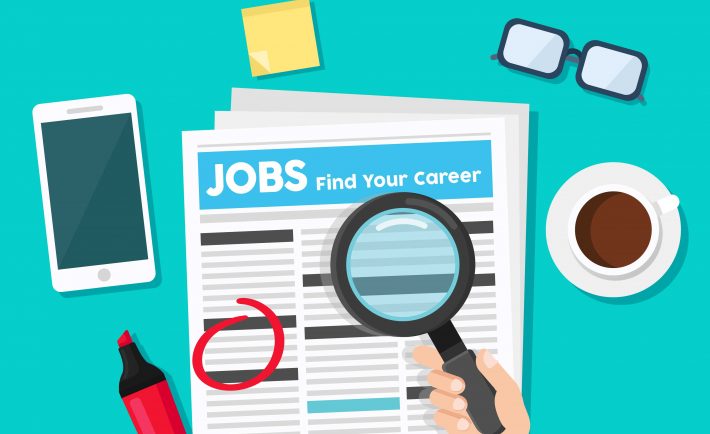 Image Credits: Vecteezy
Whether you're a fresh graduate or not, if you're searching for a job, keep an open mind and your options open. Pick up an internship if needed since it's definitely better than idling at home earning none.
Here are some of the better-known companies in Singapore that are hiring:
#1: Night Owl Cinematics – Business Development Trainee
Allowance / Remuneration: 1,800 SGD monthly
Job Type: Entry Level / Junior Executive
Industry: Creative / Media
About Night Owl Cinematics
First up, we have Night Owl Cinematics. Otherwise known as NOC, the company is an award-winning content hub. It offers full-service digital production capabilities with a commitment to delivering effective marketing solutions.
Founded by Ryan Tan and Sylvia Chan back in 2013, their goal of delivering Singapore's best quality entertainment to every single household has expanded. They are now well-recognized beyond its services as a Singapore-based production company.
According to the company, its content has generated over 800 million cumulative views on its ever-growing social platforms to reach out to users globally.
Job Qualifications
You must have a keen interest in digital content and advertising.

Marketing, business management, or communications background are preferred

Good communication skills

Experience in one or more tools like Qualtrics, SPSS, PSPP, and Tableau

Skills required include Survey Design, Mixed Methods Research, Google Analytics, Adobe Photoshop / Illustrator

Good knowledge of digital trends and current affairs in Singapore and S.E.A

Knowledge of SEO/SEM or background in data mining/SQL/Python is a plus

Excellent proficiency in Google Docs, Spreadsheet, Slides; proficiency in Adobe Creative software is an added bonus

Advance fluency in English and Mandarin. Of course, other languages will be a (big) plus point.
Key Responsibilities
Monitor digital media trends in Asia and provide data-driven insights into developments in the new media landscape. 

Assist in short-form and long-form content strategy across NOC's social media channels 

Design qualitative and quantitative surveys and conduct research on existing Millennials and Gen Z trends

Conversion tracking and monitoring performance of client campaigns through tools such as Google Analytics 

Articulate research findings that can be translated to actionable recommendations to be implemented and optimized for future content. 

Developing proposals and media plans that will aid in generating new business leads.
How to apply?
Head to http://www.16personalities.com and take the test. Send your results and CV to [email protected].
View the job post in full here.
#2: Evolve MMA – Chief Happiness Officer (Customer Service)
Allowance / Remuneration: 2,500 – 3,000 SGD monthly
Job Type: Experienced / Senior Executive
Industry: Martial Arts
About Evolve MMA
Evolve MMA has an opening for a Chief Happiness Officer (Customer Service). Asia's #1 mixed martial arts organization is home to the largest number of World Champion instructors in the world.
Founded by Chatri Sityodtong, a Harvard MBA graduate, Evolve has been featured as Asia's #1 Mixed Martial Organization on various channels. They include CNN, Bloomberg, CNBC, ESPN, Yahoo!Sports, FOX Sports, New York Times, Reuters News, the Straits Times, etc.
Job Qualifications
Excellent communication skills – written and verbal

Interpersonal savvy when interacting with internal employees and customers

Time management and problem-solving skills

Attention to detail

Able to work retail hours

High level of ethics, values, and integrity
Key Responsibilities
Represent Evolve MMA's brand and values

Display thorough knowledge of Evolve MMA's products and services when dealing with potential and existing customers

Ensure the academy's operations run smoothly by coordinating between departments

Proactively work on customer issues assigned via Evolve MMA's internal systems

Coordination/booking, selling, and renewing private training sessions

Investigate membership issues, including assistance with finance matters

Provide excellent customer service to potential and existing customers
How to apply?
Submit your updated resume to [email protected].
View the job post in full here.
#3: Banyan Tree Hotels and Resorts – Legal Intern
Allowance / Remuneration: 700 – 1,000 SGD monthly
Job Type: Entry Level / Junior Executive
Industry: Hotel and accommodation services
About Banyan Tree Hotels and Resorts
Thirdly, Banyan Tree Hotels and Resorts Group, a leading international operator and developer of premium resorts, hotels, spas, and residences has a vacancy for a legal intern. From a single boutique resort in Phuket in 1994, Banyan Tree has grown into a multi-business operator globally. They are currently headquartered in Singapore.
As of 2019, the Group offers its customers a multi-faceted trip and exceptional experiences which it operates and delivers through various channels. To be exact – they have 47 hotels and resorts, 64 spas, 72 retail galleries, and 3 golf courses in 24 countries!
Job Qualifications
Good interpersonal and communication skills

Dedicated, meticulous, and organized individual with good time management skills

Committed to getting tasks done

An individual that takes initiative, a self-starter, and is willing to learn

Relevant Diploma / Degree
Key Responsibilities
Conducting research

Drafting and reviewing legal documents

Following up on emails and drafting correspondence

Administrative support

Maintaining files (physical and electronic)

Updating the legal tracker

Recording minutes of meetings

Sending documents for execution

Coordinating documents to be sent to the courier

Other ad-hoc duties
How to apply?
Send your application to Li Li via this link.
View the job post in full here.
Help us share this with someone who's looking for an internship or a job. If you're personally applying for it, good luck with the application! May the force be with you.