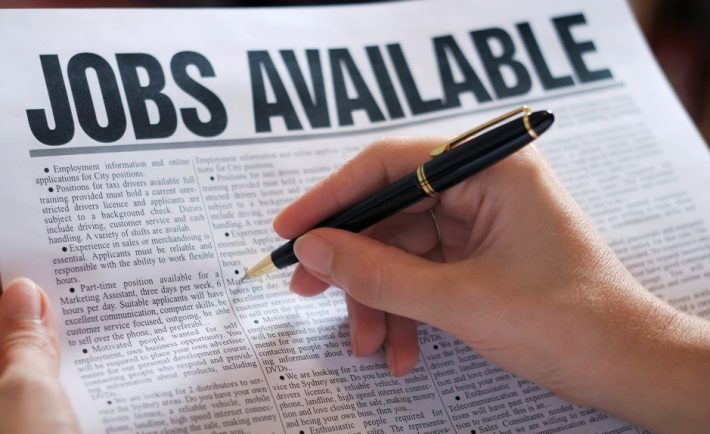 Image Credits: KnowledgeHut
Yesterday (Sep 21), we wrote about how AIA Singapore will be providing up to 500 job vacancies for fresh graduates and mid-career job seekers amid the pandemic. If you're interested, click here to read. Alternatively, you may head straight to AIA's website to find out more on the AIA Financial Career Scheme 2020.
Meanwhile, we will share with you some openings at Nike, Shopee, and the State Courts.
#1: Nike – Business Continuity Manager – Asia Pacific
The Global Business Continuity Team protects Nike's competitive advantage by proactively planning for natural hazards and man-made threats, and subsequent impacts on day-to-day business.
Spanning the world, Business Continuity is focused on developing and implementing strategies and procedures to increase Nike's readiness, response, and recovery capabilities for Nike's corporate, supply chain, and manufacturing operations.
The brand is looking for a Business Continuity Manager who will manage and support all elements of the Business Continuity program within Nike's Asia-Pacific region. This role reports to the Asia-Pacific Business Continuity Director.
Job Qualifications
B.S. or B.A. degree or equivalent required.

5+ years' experience managing, developing, and executing Business Continuity strategies (or similar risk-based speciality), including conducting Business Impact Analyses and documenting effective recovery strategies.

5+ years managing cross-functional programs and/or complex, enterprise projects.

Experience with Business technology applications; Fusion Framework (Salesforce), Tableau, preferred.

Proficient in core technology applications; Outlook, Excel, Word, PowerPoint/Keynote. SharePoint and Airtable would be an advantage.

Effective with both written and oral presentation skills with the ability to influence at all levels of leadership.
In addition to the above, you should be able to bring to Nike these:
Proficiency or mastery of Business Continuity program management, to include readiness, response, and recovery in a matrixed environment or similar experience/environment such as Risk Management, Crisis Management

Deep understanding of commercial business acumen/strategy, business functions, and priorities.

Develop cross-functional engagement to drive results within the Business Continuity Program, internally and externally.

High tolerance for ambiguity and a capability for self-directed work.

Perform at high levels in stressful situations.

Gain commitment from business functions to ensure resources are available for all required Business Continuity activities.

Ability to simplify Business Continuity concepts and requirements.

Ability to effectively communicate and advocate program goals, values, obstacles, and priorities across the business to gain the right level of participation and input from key areas.
Key Responsibilities
Drive commitment, support, ownership, accountability, and results for Business Continuity in the Asia-Pacific region.

Foster a culture of resilience through education and training of regional management.

Proactively engage in identification, prioritization, and documentation of critical business functions through the ongoing Business Impact Analysis.

Identify and partner with the business to design and implement Business Recovery strategies that mitigate or reduce disruption impact on Nike's Asia-Pacific region.

Validate and test Business Recovery Plans and communicate results to leadership.

Facilitate Incident Management training and testing with regional Incident Management Teams.

Lead the response to, and management of, disruptive incidents in-line with existing Incident Management program.

Capacity to provide off-hour, on-call Incident Management support.
How to apply?
Apply and view the job post in full here.
#2: Shopee – Cross Border Ecommerce – Indonesia (Inventory Management)
Shopee is the leading e-commerce platform in Southeast Asia and Taiwan. Launched in 2015, it is a platform tailored for the region, providing customers with an easy, secure, and fast online shopping experience through strong payment and fulfilment support.
The company believes that online shopping should be accessible, easy, and enjoyable. This is the vision Shopee aspires to deliver on the platform every single day.
The team comprises over 8,000 employees from across the region and they are constantly on the lookout for potential young talents who have the passion and drive to become part of a fast-moving and dynamic group.
Job Qualifications
Bachelor's degree in Supply Chain, Engineering, Business, or related field 

At least 5 years' experience in supply chain, inventory management, or related field

Strong analytical skills, hypothesis-driven, structured, and methodical problem solver

Keen interest in e-commerce, attention to detail, and interests in numbers

Strong stakeholder management skills and communication skills with a keen eye for detail

Excellent organizational and time management skills

Strong oral and written communication skills in both English and Mandarin to liaise with Chinese counterparts
Key Responsibilities
Drive business growth of Cross Border eCommerce warehouse shops

Collaborate with local teams to align strategic business objectives & initiatives to drive inventory strategies 

Develop inventory flow strategies to understand merchandise strategies & priorities 

Balance inventory strategies with key metrics to determine financial trade-offs between in-stock rates & inventory turns

Monitor inventory health, manage aging stock and oversee the execution of item-level replenishment

Come up with markdown strategies and prioritize category items by attributes

Apply suggestions for improving efficiency and cost-effectiveness

Prepare weekly and monthly reports through collecting, analyzing, and summarizing information and trends for business review with local teams
How to apply?
Apply and view the job post in full here.
#3: State Courts – Assistant Executive (Community Justice and Tribunals Division) (1-Year Temporary Contract)
The State Courts comprises the Criminal Justice Division, Civil Justice Division, Community Justice and Tribunals Division, and the State Courts Centre for Dispute Resolution.
It also includes the Presiding Judge's Office which is made up of the Corporate Services Division, Strategic Planning and Technology Division, Legal Directorate and Centre for Learning. Each is helmed by senior judicial officers and supported by court administrators.
Job Qualifications
Some experience in administration and operations is preferred

Working experience in the Courts, law firm, or legal department would be an advantage

Good knowledge on the use of MS Office applications such as Word, Excel, and PowerPoint

Good communication, writing, and interpersonal skills

Meticulous and well-organized

Ability to work independently, take initiative, multi-task, and demonstrate good teamwork

Able to adapt to changes, respond to challenges, and opportunities and solutions-oriented
Key Responsibilities
Support the registry operations of the Division to ensure efficiency and timeliness.

Work closely with the Judicial Officers and Senior Court Administrators in the delivery of high-quality court services.

Render support to the Judicial Officers and be responsible for the daily administration of cases in the Division to ensure that they are processed and managed efficiently.

Develop and institutionalize best practices to achieve the targets set for the Division.

Uphold professional Interaction with members of the public, litigants, lawyers, District Judges, Magistrates, Deputy Registrars, and other officers of the Courts.

Handle challenging assignments and job rotations in a dynamic and fast-paced operating environment.
You may look forward to learning the different court processes and alternative dispute resolution modalities, and work closely with State Courts' stakeholders.
How to apply?
Apply and view the job post in full here.