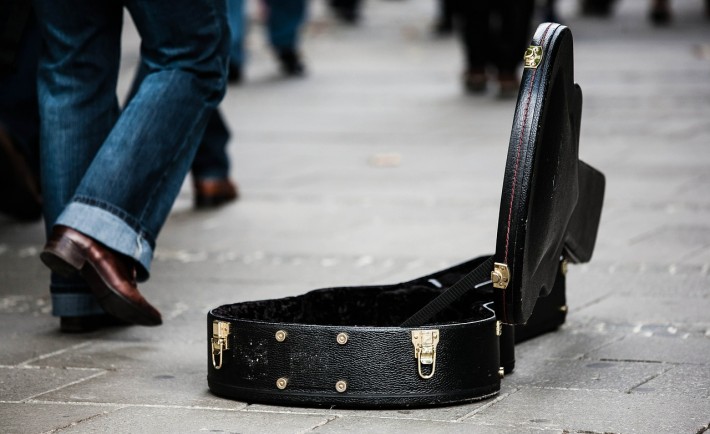 Image Credits: pixabay.com (License: CC0 Public Domain
"Let your passion serve as your energy source to keep you going."
– Psychology Of Love, Money, & Life
As you may have noticed, I am a firm believer of following what you love in work and in life. Dedicating your life in search for that one thing you love and value the most is paramount. Even Philosopher Dan Dennett claims that it is the secret to unlocking happiness.
If I were asked to choose between money or passion, I would choose the latter. However, reality entails that some people fail in the process of pursuing their passion.
Let me start by discussing the benefits of following your passion…
1. DESIRE IS IMPORTANT IN VENTURING THE UNKNOWN
In venturing the unknown, it is important to do something head on with your desire. You can either be doing something you are passionate about or do something that will logically lead to the work you love. Only then will you be able to give your 100% without feeling like work is forced upon you. Furthermore, you will be more motivated to work for longer hours.
2. COMING UP WITH BETTER IDEAS
Your passion will ignite your creativity and resourcefulness. You can freely pour yourself to you work and come up with better ideas.
3. PASSION AIDS IN NEW OBSTACLES
When you are trying to attempt something new or face new obstacles in work, you do not want to give up easily. Well, passion aids in that as it acts as your motivation to keep you in your career path.
4. PASSION BREEDS FULFILLMENT
Passion will certainly give you a sense of fulfillment. In fact, research showed that people who make regular progress toward something they care about reported not only being fulfilled but also satisfied.
With its bountiful benefits, why do some people fail in the pursuit of their passion?
1. THEY FOLLOW WRONG ADVICE
Some people listen to the "so-called experts" that sells strategies to get rich quick. But let us face it, if money is your passion, you would have to work for it. There is easy way to get the pot of gold!
2. THEY DO NOT HAVE REALISTIC PLANS
To be successful while following your passion, you need to develop a well-researched realistic plan that covers all bases. You must understand what your "meaningful work" requires physically, emotionally, and financially.
3. THEY LACK COMMITMENT
Some people who quit their jobs to pursue what they love may not realize the amount of time and effort it requires. So when bad things happen, they lack the commitment and hard work to continue on.
4. THEY LACK KNOWLEDGE ON MONEY MANAGEMENT
If you cannot afford to do something you are passionate about then, you better contemplate on your decision. Before doing so, make sure that you can attend to your basic needs such as food and shelter (as seen on Maslow's Hierarchy of Needs). To be financially successful, you need to appreciate and love money too, not just for the sake of making them.
After knowing all these, analyze the Pros and Cons and evaluate your situation while keeping in mind the cost of living comfortably in Singapore.