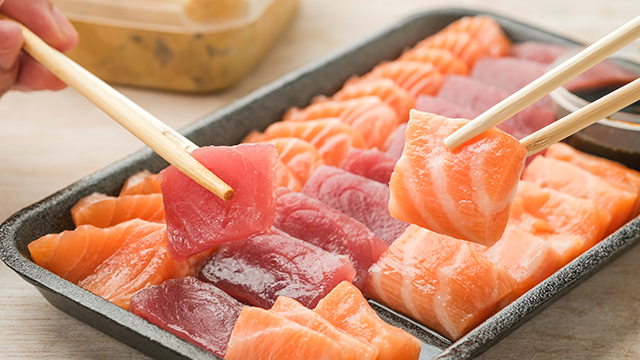 Image Credits: Yummy.ph
Do you know that cholesterol is not that bad a substance on its own? It is necessary for the formation of cell membranes, selected hormones, and vitamin D. But as with most things, we all know that too much is never too good.
Are you curious about how high cholesterol happens? Well, we will attempt to explain as simply as we can.
To help move cholesterol within your body, your liver produces lipoproteins. There are two critical names of lipoproteins you need to know:
– Low-density lipoprotein (LDL)
– High-density lipoprotein (HDL)
LDL is the culprit here. When there is too much of it, high cholesterol occurs. We all have an idea what cholesterol can do to our health. If you're not aware, stroke and heart attack are the common illnesses that may strike.
Those currently on medication may be looking for natural foods and supplements to take alongside your pills. As we're no medical professionals, please consult your doctor before embarking on any food intakes we're about to introduce to you.
Oh yes, while garlic may decrease total cholesterol levels, some people just aren't fans of the smell and aftertaste. As such, we will not expand on it in this article. You can read more about it here.
#1: Astragalus
According to the National Center for Complementary and Integrative Health (NCCIH), astragalus has been used for a long time in traditional Chinese medicine. Consuming it can provide significant benefits to the immune system.
Ask your parents what 黄芪 (huang qi) is, and they might be able to share with you their extensive knowledge of the heart-friendly herb.
We found a shop in Shopee selling Organic Astragalus Root (有机黄芪斜片) at S$10.80! Click through the link if you're keen to buy a bag or two for tea-making or add to a nutritious pot of double-boiled soup.
Or you can check out a range of Astragalus products on iHerb instead. For those who don't fancy tablets, there are extract forms available too.
#2: Hawthorn
Hawthorn berries are loaded with antioxidants and may decrease blood fat levels like cholesterol. Studies have shown that doses of hawthorn extract fed to mice lowered their LDL and total cholesterol.
There are also other researches suggesting benefits of improved heart function. In turn, some patients require lesser medications to manage their heart conditions. Hawthorn berry may also reduce the risk of sudden heart-related deaths.
Superior Hawthorn Fruit by Eu Yan Sang (S$10.90) is currently sold out online at the time of writing. You may check back at a later date or swing by the stores to get your bottle.
For folks who are more comfortable with capsules, you can consider getting the Hawthorn Extract Herbal Supplement by GNC HERBAL PLUS® (S$35.95) instead.
#3: Flaxseed
You should take in flaxseed or flaxseed oil because of its high levels of alpha-linolenic acid (ALA) that may help lower cholesterol.
A 2019 review article reveals that flaxseed may positively affect people diagnosed with heart and blood vessel diseases. Other older studies like one in 2012 have shown that flaxseed dietary fibres can lower cholesterol and even increase faecal fat excretion.
Make a trip down to your favourite supermarket, and you may be able to find some organic flaxseeds off the shelves. Alternatively, you can also buy your Organic Golden Flaxseed by ORIGINS (S$6.55) from Cold Storage.
Guardian is currently running a 54% discount on its Nature's Heart Milled Flax Seeds. Instead of its original price of S$10.90, you need to pay only S$5! Buy soon before the promotion ends.
#4: Red yeast rice
Red yeast rice is also commonly known as 红曲米 (hong qu mi) to the Chinese. There are pieces of evidence to show that eating red yeast rice extract can help lower your cholesterol levels and the risk of cardiovascular diseases.
The naturally-occurring substance in red yeast rice extract known as lovastatin is the main thing to note. Lovastatin prevents the body from making cholesterol and is comparable to Mevacor, a cholesterol-lowering drug.
However, not all red yeast rice products are effective or safe to consume, so read up or do your research thoroughly before buying.
If you don't have the time to Google, leave it to us.
We found a vegetarian-friendly Red Yeast Rice option by LAC ACTIVATED® (S$39.95) for you to consider. The product contains both monacolin K and lovastatin to tackle cholesterol. It is made using a top-quality grade of organic rice with advanced technology for its fermentation process.
Peeps who want to reap double benefits of red yeast rice and natto can check out the CholesFREE PLUS With Natto by Eu Yan Sang (S$39.90). The item is prepared using a technique called ZEROTOX® to reduce impurities and retain the active compounds needed to maintain healthy cholesterol levels.
#5: Fish & Fish oil supplements
Salmon, tuna, lake trout, herring, sardines, and other fatty fish are good sources of omega-3 fatty acids. Walnuts, canola oil, and soybeans are great alternatives too. If not, one can also turn to omega-3 supplements.
Healthline has shared with the public on 17 Science-Based Benefits of Omega-3 Fatty Acids. Hop over to read if you're keen to find out more on what omega-3 fatty acids can do to your body.
Meanwhile, a Harvard Medical School trial has also confirmed that a daily high-dose, 4-gram prescription of omega-3 medication can lead to a 25% reduction in the risk of dying from heart disease or suffering a cardiovascular event.
But it may not be suitable for everyone as they may come with risks or side effects. When in doubt, please seek a doctor's opinion.
Please also note that the foods and substances mentioned in this article, including fish and fish oil supplements, cannot replace a statin. Based on the Cambridge Dictionary's definition, a statin is "a drug that reduces the level of cholesterol". But they may be consumed alongside medications to reduce bad cholesterol levels.
Take in more fruits and vegetables
Think it's too much of a hassle to introduce astragalus, hawthorn, flaxseed, or red yeast rice to your current diet?
Then why not take in more fruits and vegetables during your daily meals? Fruits like oranges, apples, avocado, and vegetables such as broccoli, cauliflower, and brussels sprouts are natural foods that contain plant sterols and stanols.
Plant sterols and stanols can help lower your bad cholesterol so the next time you order cai fan (economy rice), skip that fried dish and opt for more greens.
Health is wealth so let's make more deliberate decisions this year for health's sake, shall we?