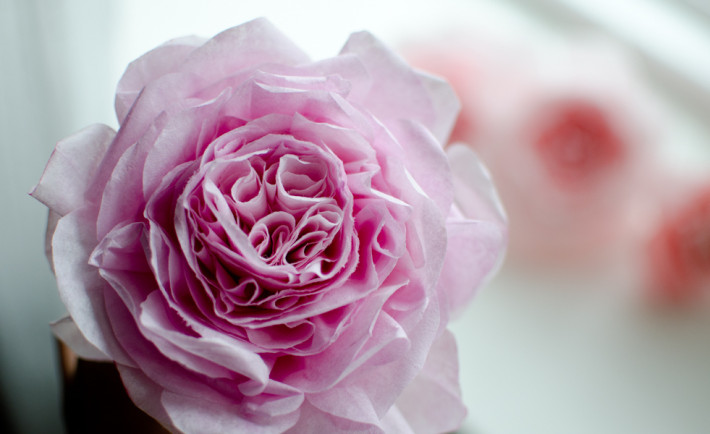 Image Credits: beautiful-dissaster via Flickr with Creative Commons License
Wanting a wedding that is immensely personalized and stylish yet money-saving? Then, consider including a myriad of lovely Do-It-Yourself (DIY) crafts. These DIY crafts can be used in wedding ceremonies, bridal showers, and receptions. Budget for these elements depend on the type and quantity of materials necessary to fill in the needs of the guests.
Since time is of the essence, here are 3 wedding DIY ideas that are easy and quick to make:
1. PAPER FLOWERS
DIY paper flowers with beads or laces could be presented at the centerpiece, at the wedding shower, or given as souvenirs. To flourish an elegant touch to your big day without breaking the bank, you can make the classical wedding pomander:
2. RIBBONS
Ribbons are beautiful to look at, especially if they shine with vivid patterns. You can just hang these at the entrance arches, doors, or bouquets to add a dramatic flair.
What's more? You can even decorate a chair with 9 shades of ribbon colors or 10 types of ribbon patterns. Here is how:
a. Gather either the 9 strips of ribbon or the 10 types of ribbon patterns.
b. Tie the strips sideways and rotate these toward the middle.
c. The excess shall create a pretty fringe effect cascading down to the center.
For a portrait of the ribbon arrangements, click here.
3. MASON JARS AND CANS
You need not to have a degree in design to brighten up the special reception. Just place several mason jars or cans on the table and put small candles inside.
Alternatively, you may place your family's old wedding photos or your pre-nuptial photos too.
Look no further for the perfect candles and mason jars. IKEA sells a pack of 12 small scented candles for S$7.90 while mason jars are sold as low as S$2.90!