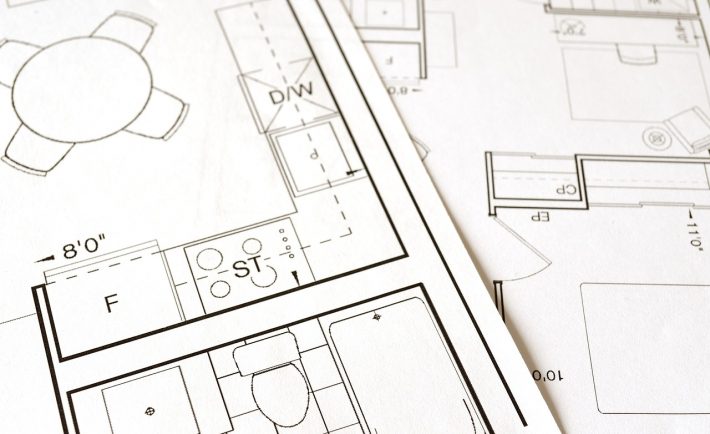 Image Credits: pixabay.com
As I enter the complex process of spearheading a school's renovation, I am embroiled in a tedious task of finding the most cost-efficient options. I have been saving those picturesque renovations and design ides on my Pinterest mood board. However, a renovation design only works when you add the element of realistic budget.
When it comes to build-to-order HDB, the average spending on renovations is between S$30,000 to S$50,000. A resale flat can cost you around 50% more! Imagine that. The huge amount of money highlights the importance of preparation. You need to prepare for the upcoming costs! Moreover, you must find ways to save some money.
LESS IS MORE
When it comes to home renovation or alteration, many people turn to Pinterest for inspiration. A home with a minimalist interior is likely to be more affordable to renovate than a home with an opulent interior. Your renovation's theme can dictate its costs and your savings. Having said that, you must go back to basics. You do not need to compromise style to save money! After all, simplicity is beauty.
WALLETS ARE TIGHTENED
Upon the completion of your desired theme, do your research on the items that you need to purchase. List down the prices of each essential purchase. As much as possible, compare the prices from online and physical retailers. Stick to this planned budget!
There may be unforeseen circumstances whereby you need to address costs that exceed your planned budget. To tackle this issue, you must give yourself an allowance of about 20%. Who knows? You might end up with an unfinished kitchen.
RECYCLING AND REVAMPING
There are two types of home or flat owners, second-hand or first-hand owners. It is very tempting to customize every inch of your new flat. However, you must keep in mind that you will not be able to bring these customization to the next home that you will purchase. The same idea can be applied to second-hand owners.
For people moving in to a "new" home, consider the things that can be kept. Revamp furniture or structural elements that are still in relatively good condition.
PLANNING PURCHASES AHEAD
Much like the two types of owners, there are two types of purchases. There are often urgent items or an items that can wait. Nonetheless, you must look out for warehouse sales to enjoy bargain prices. Go to various fairs such as Home Planner Furniture and Renovation Fair, which attracts a range of merchants selling products you might need. Compare prices online and often you can find the best deals out there including tables, chairs and smart mirrors.
You may also consider scheduling your purchases during special holidays such as the Great Singapore Sale, National Day, Black Friday, Cyber Monday, or Yuletide Season. These are the periods wherein retailers exhaust their efforts to provide attractive discounts. Planning ahead can save you a lot of money!