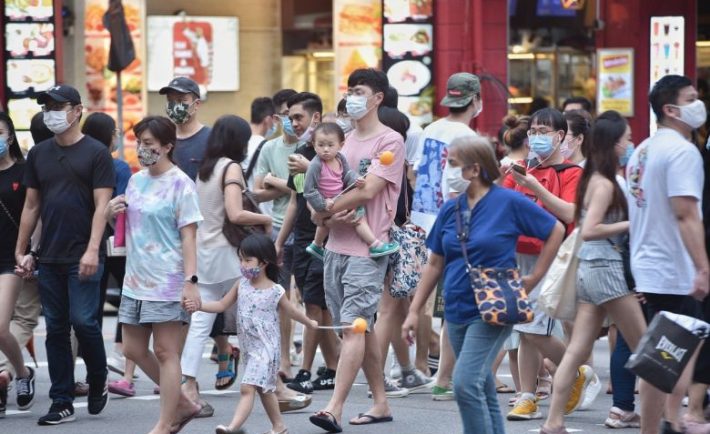 Image Credits: The Straits Times
We hope you've had a meaningful time spent with your loved ones over the Christmas break. As the Multi-Ministry Taskforce (MTF) announced earlier this month, Singapore will transition to phase 3 starting from Monday, 28 December.
Pre-conditions for moving into phase 3
We have met the pre-conditions for moving into phase 3, including holding fast to safe management measures.
There are also enough testing capabilities now, specifically for the Polymerase Chain Reaction (PCR) test, where Singapore can do over 50,000 a day. Besides, rapid antigen tests are also in place for higher-risk events.
In addition, the news reported that Singapore had met its target of having more than 70 per cent of residents participating in the TraceTogether programme.
Minister-in-charge of the Smart Nation initiative Vivian Balakrishnan said: "We've gone past the 70 per cent participation rate in TraceTogether. There have been more than 2 million people who have downloaded the app and have registered and are using it."
Changes to note in the activities from 28 December
The number allowed for groups will be up from the current figure of 5 to 8. This also includes households where up to 8 visitors can be present at any point in time. Sport Singapore (SportSG) also announced recently that groups of up to eight people could gather for sports activities.
The hosting household can invite up to eight other people, not including members of the hosting family, the solemniser, and vendors.
Capacity limits of premises
In phase 3, malls and large standalone stores will increase their capacity limit from 10 square metres per person to 8 square metres per person. Attractions with approval from the Singapore Tourism Board (STB) can also increase their operating capacity to 65%.
Congregational and other worship services
With the successful pilots by selected Religious Organisations (ROs) since 3 October, all ROs can now raise their capacity to up to 250 persons. For congregational services, they have to segregate the community in zones of up to 50 persons each. ROs can also include live performance elements with proper safety management measures in place.
Live instrumental music for certain activities
Speaking of live performances, indoor marriage solemnisation, funerals, and funerary-related activities can also allow that. But there is currently a ban on wind instruments.
Regulations on live performances
Singapore residents can look forward to more indoor live performances of 250 persons in zones of up to 50 persons each in phase 3. Outdoor live performance pilots will also follow suit with the respective person and zone limits. Vendors must continue to manage performances and gathering of crowds safely.
Apart from the abovementioned activities, the MTF will continue trials on higher-risk projects such as karaoke, nightlife events, and busking & live performances in outdoor venues throughout phase 3.
"We must not become complacent and must continue to remain vigilant; otherwise, our individual and collective sacrifices over the past year will be in vain," the Ministry of Sustainability and the Environment commented on 24 December.