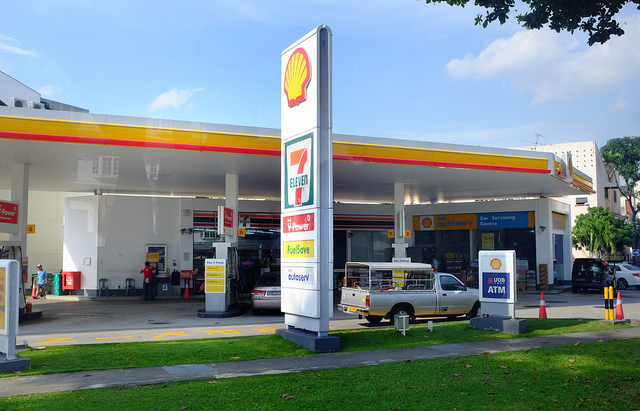 (Image credit: Joo Chiat, via Flickr)
When your car ran out of petrol, have you had problems deciding which petrol kiosks to go to enjoy the most savings? With four petroleum companies in Singapore – Exxon-Mobil, Caltex, Shell and Singapore Petroleum Company, you may at times scratch your head and wonder which petrol companies offer the cheapest petrol.
Owning and driving a car in Singapore is expensive, and it pays to find out how to save on your fuel expenses.
Using the right credit card to make your fuel purchase is important, as you could easily shave off up to one fifth of your petrol costs. The savings is huge! Imagine spending $2,000 on a petrol in a year – you could have saved up to $400 in a year!
There are many credit cards for petrol in the market and while some offer instant site and card discount, there are also cards that offer rebates and rewards to sweeten up the deal.
So which is the best card? Let's find out! (Scroll to the bottom to see summary)
Esso
DBS Black VISA/AMEX Card & DBS Esso Card

If you own the DBS Black Visa or AMEX card, you can enjoy 18% discount off your fuel if you top up your petrol between 7pm – 7am. (4% cash rebates will end on 31 December 2014)
With the Smile rewards, you can redeem $30 worth of fuel for 750 litres of petrol pumped.That works out to be a 2.5% cut to your fuel expenses after taking into account of the 35% bonus Smile points.
And that's not all – don't forget you also earn DBS Points for your fuel top-up, at the rate of 1 Points = S$5 spent. That's 0.31% on top of all the discounts and rebates!
Total effective discount = 20.81% (Until 31 December 2014)
DBS Esso Platinum Card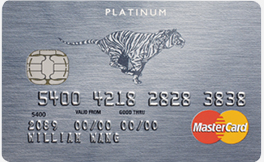 Besides their Black Card, DBS also carries the Esso Platinum Card in their product suite, which offers up to 19.81% off your petrol. The only difference is you don't enjoy the 4% promotional card rebates that the Black card offers. It makes up with a 7% card discount which is higher than the 4% of the Black Card. This will be the card to go for if you don't want to stick to 7pm-7am rule and if DBS don't extend the promotional 4% rebate for their Black Card.
Total effective discount = 19.81%
OCBC 365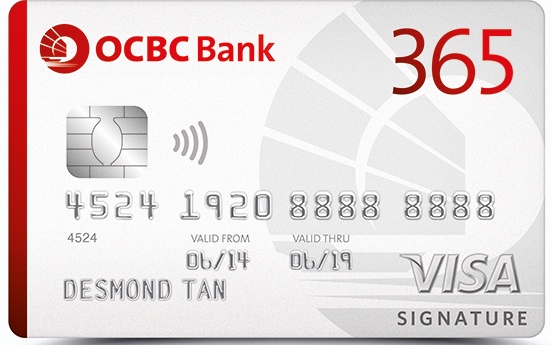 OCBC 365 is next on the list for Esso's pump. You can enjoy savings of up to 20.80% effective discount which matches up with the DBS Black Card. Unfortunately, good thing don't last and the cash rebates of 4.3% will end on 31 December 2014 and you will need a minimum charge of $600 with a $80 cap in rebates for a month.
Total effective discount = 20.80% (Until 31 December 2014)
OCBC Plus!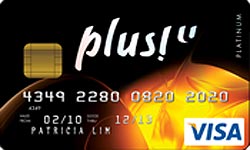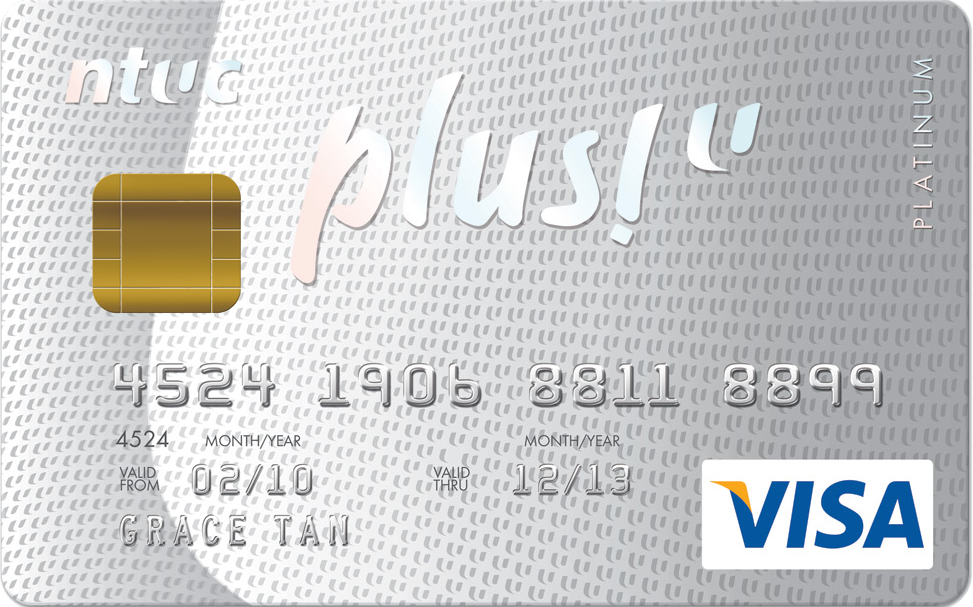 Good news is you can get a higher discount using a OCBC/NTUC PLUS! Card! That's because you get Link points when you use the PLUS! card and a $300 spend will get you an additional dollar off your groceries at NTUC FairPrice. That is equivalent to an additional discount of 0.33%.
Total effective discount = 21.13%
Citibank Dividend Card & Other Citibank Cards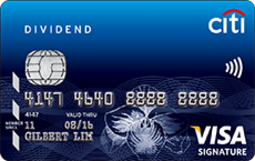 Citibank Dividend Card matches up with the PLUS! card of 21.13% for Esso station. As long as you meet a min spend of $50 in a transaction, you will qualify for the cash rebates. You will also earn Citi Dollars for your transaction and 1,500 Citi Dollars can be used to exchange a $5 Shell voucher.
Total effective discount = 21.13%
Caltex
UOB Lady Card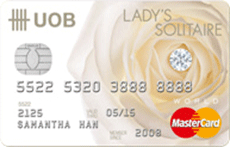 With the UOB Lady Card, get up to 20.75% off from your fuel! It offers a relatively higher card discount to make up for a lesser rebates as compared to the first few cards. Caltex also has it's own loyalty programme – the Thanks! Rewards. 40 Thanks! points is equivalent to a dollar off and if you add this together with the rewards from UOB (UNI$600=$10 SPC voucher), it sums up to an effective discount of 20.75%!
Total effective discount = 20.75%
UOB One Card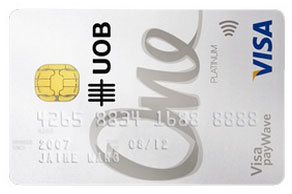 Another product from UOB is the UOB One Card which has higher discount than the UOB Lady Card. With an effective discount of 21.54%, it is the best card from UOB for motorists. That's because besides the usual Smart$ rebate of 1.68%, you are also entitled to the UOB One Rebate of 2.80%. That's massive even though you don't qualify for the UNI$ programme.
Total effective discount = 21.54%
All other cards from UOB may get up to 19.07% off from their fuel purchase.
HSBC Premier MasterCard/VISA Infinite/VISA Platinum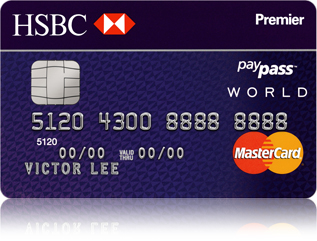 HSBC Premier MasterCard, VISA Infinite and VISA Platinum offers a whopping 23.45% discount to your fuel – and that makes it the best credit card for petrol in 2014. (Ends on 31 December 2014 – This post may come a bit late, but we will keep it updated!) However, it comes with a few conditions to be eligible for the full discount. First, to get $4 off your petrol you will need to spend $80 on gross petrol. (Ends 31 Dec 14) That is equivalent to a 5% cut which is easily achievable should you need to top up a full tank on a RON 98. Next, to get the cash rebates of 5%, you are required to charge $800 a month for all 3 months in a quarter. Otherwise you are only eligible for 3% rebate.
Total effective discount = 23.45%  (Ends on 31 December 2014)
All other HSBC cards can get up to 15.06%.
Shell
HSBC Premier MasterCard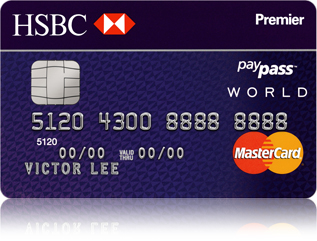 If you want to refuel at a Shell station, then coincidentally, the HSBC Premier MasterCard tops the list again with a total effective discount of 21.81%. This time round it offers a higher cash rebates of 6% with a min spend of $800 a month for 3 months in a quarter. Unlike in Caltex, you don't get the $4 off petrol for a $80 pump, but there is a Shell Escape Rewards where you can exchange 600 Escape points for $20 worth of voucher and you get additional 1 point for every $5 charged to your card. For its own card rewards, you can exchange for a $10 voucher for every 2250 points.
Total effective discount = 21.81%
HSBC VISA Infinite and VISA Platinum gets 5% cash rebates so total saving = 20.91% and all other HSBC cards get 16.61%.
OCBC 365 & Citibank Dividend Card
You can also use OCBC 365 Card to enjoy 16.54% or Citibank Dividend Card for 18.43% discount.
SPC
American Express Platinum Credit Card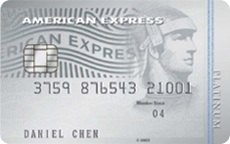 If there is only SPC in your vicinity and you happen to own an American Express Platinum Card, you can enjoy the highest discount of 21.64% in SPC as compared to other cards. That's because of a very generous 7% cashback on the financial charge amount and a 5% site discount. You can also get a $20 SPC voucher once you have accumulated 3,900 reward points from AMEX. (2 Reward Points = S$1.60 spent)
Total effective discount = 21.64%
POSB Everyday Card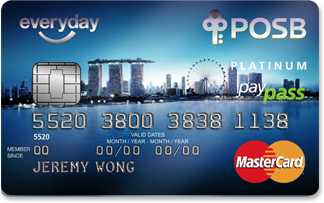 Who say you need to be a high-income earner to enjoy exclusive discounts? With the POSB Everyday Card, you can get up to 20.10% discount for your SPC fuel.
Total effective discount = 20.10%
UOB Cards
All UOB cards get up to 20.33% off as there is a $3 petrol discount for every $60 gross spend.
Total effective discount = 20.33%
To summarise everything in a table:
| Petrol Company | Best Credit Card | Total Effective Discount |
| --- | --- | --- |
| Esso | OCBC Plus! VISA & Citibank Dividend Card | 21.13% |
| Caltex | HSBC Premier MasterCard/VISA Infinite/VISA Platinum | 23.45% |
| Shell | HSBC Premier MasterCard | 21.81% |
| SPC | American Express Platinum Credit Card | 21.64% |
To see the complete list and calculations: