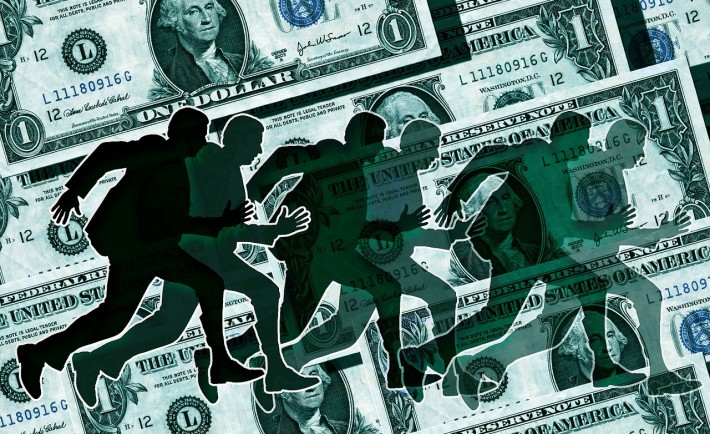 Image Credits: pixabay.com (License: CC0 Public Domain)
When you think of "successful investors", one name comes to mind of most and that is Warren Buffett. With his amazing record, who would not be impressed? But, as time passes there are a few names that stand out in the shadows. Here are four of them:
1. HOWARD MARKS
Number 318 in the Forbes' 2015 list of United States billionaire, Howard Marks has an estimated net worth of US$2 billion (or S$2.8 billion). Majority of his wealth came from the "Oaktree Capital Management" which he founded. Oaktree Capital Management, an investment firm trading in New York Stock Exchange, focuses on private equity, distressed debt, and high-yield bonds. Furthermore, his book entitled: "The Most Important Thing: Uncommon Sense for the Thoughtful Investor", was praised by no other than Warren Buffett.
2. WILL DANOFF
Majority of investors have heard of the Fidelity Investments. Fidelity Investments is the family company managed by Edward Johnson III and his daughter. Without him, the world may not have the discount brokerage market that it has today. As Fidelity Investments became one of the biggest discount brokerage firms, they launched Fidelity Contrafund in 1990. Fidelity Contrafund is so huge that US$1 of every US$8 invested in Fidelity's stock funds goes there.
And, the single manager behind Contrafund is Will Danoff. Under his reign, the Contrafund achieved an average annual return of 12.50% despite all odds in its lifetime. Dannoff is truly a very impressive investor.
3. SULEIMAN KERIMOV
From someone who made US$250 (S$355) a month to a multi billionaire, that is the inspirational financial story of Suleiman Kerimov. He started to work as an accountant for an electrical plant. To illustrate his previous uncomfortable situation, he and his wife used to live in the workers' hostel attached to the plant. He made a transition into banking and found his initial investment grow rapidly. With this, he added even more investments. And, the rest was history.
4. JOE ROSENFIELD
An investor whose returns were better than Warrant Buffet's deserve a spot on the list. And that is no other than Warren Buffett's friend named Joe Rosenfield. If you are a fan of the Silicon Valley, he is also a good friend of Robert Noyce. Joe Rosenfield is an American businessman who is best known for transforming his US$11 billion (S$15.64 billion) into US$1 billion (S$1.42 billion) for the endowment fund of Grinnell College.
He has an undeniable talent for determining top investment opportunities such as the Sequoia Fund back in 1977. But, his heart still resides in Grinnell College wherein he created a Rosenfield Scholarship that helped students pay for their Grinnell education. Now, that is a great way to give back!