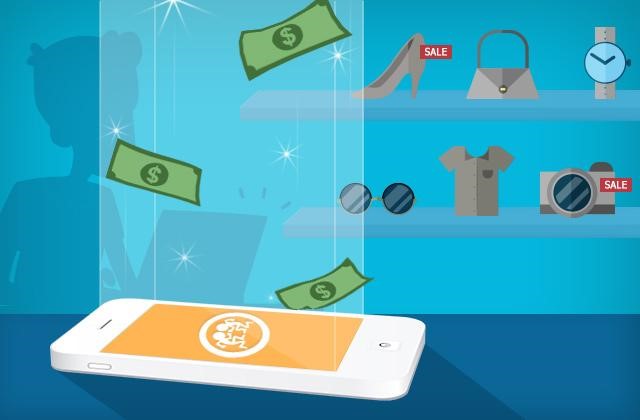 You can't deny that shopping is one of Singapore's favourite pastimes. With online retail giants setting up basecamp on our shores including the likes of Zalora, Lazada and Rakuten among others, consumers are spoiled for choice when it comes to the goods and services we can purchase from the comfort of our own homes.
But are you aware of the security risks involved when using your credit or debit card to shop online?
Getting the facts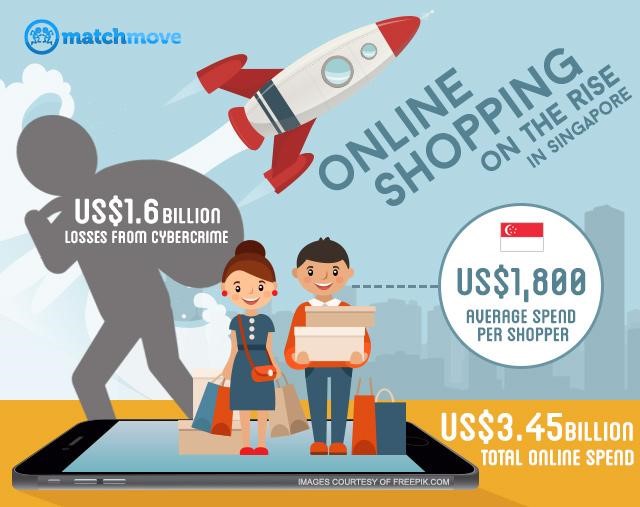 Singapore's online shopping industry is projected to reach US$3.45 billion in 2015. While this is only a tiny fraction of the US$525 billion for the entire Asia Pacific region, the average Singaporean spends around US$1,800 annually. The yearly increase in online spending is also a healthy sign of the rapidly growing popularity of e-commerce in Singapore.
However, in tandem with the meteoric rise of online shopping in Asia over the last few years, authorities have also reported a surge in online scams and credit card fraud. Last year, the Monetary Authority of Singapore claimed that businesses lost an estimated US$1.6 billion due to cybercrimes, a marginal sum when compared to the global losses of over US$400 billion.
But it has never happened to me before.. so I'm safe, right?
Well, not exactly. Do you know whether the website you are buying from is compliant with the Payment Card Industry Data Security Standard (PCI DSS)? Have you ever let a website save your credit card information for the sake of convenience and a faster checkout?
In 2014, less than a third (28.6%) of online merchants managed to remain fully PCI compliant less than a year after getting their certification. This means that even though a website's security may have been validated before, this doesn't mean their current business processes or newly adopted systems are PCI compliant.
One of the largest global online retailers, eBay, fell victim to a security breach last year when a handful of their employee accounts were compromised and used to gain access to their customer database. Just last month, Google found a vulnerability in the Android operating system that allows hackers to access the phone's data remotely via a multimedia message.
With the rise in cybercrime, consumers need to find a way to protect themselves when shopping online.
Preventing online fraud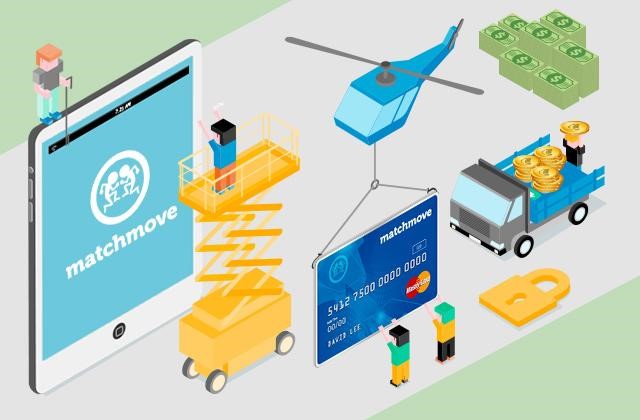 You can take precautionary measures to minimise the risk of fraud, but there is only one guaranteed way to prevent it – that is to stop using your credit or debit card to shop online altogether. Sounds impossible? Well, there are many other methods you can pay for goods online that don't necessarily require you to use your credit card.
MatchMove Pay is one such solution that lets consumers shop online using a virtual MasterCard or American Express® Virtual Pay prepaid card. The concept of a prepaid credit card is commonplace in the USA but seldom talked about here in Singapore. MatchMove Pay takes it one step further by enabling anyone to get their own virtual prepaid card online or on mobile instantly.
How does it work?
Consumers top-up their MatchMove card only when they have something to buy. This can be done via secured top-up channels including the ATM, your bank's online banking website and others. After adding funds, simply use the prepaid card to checkout your online purchases. It's safer than a debit card because it is not linked to your bank account and works just like any credit card.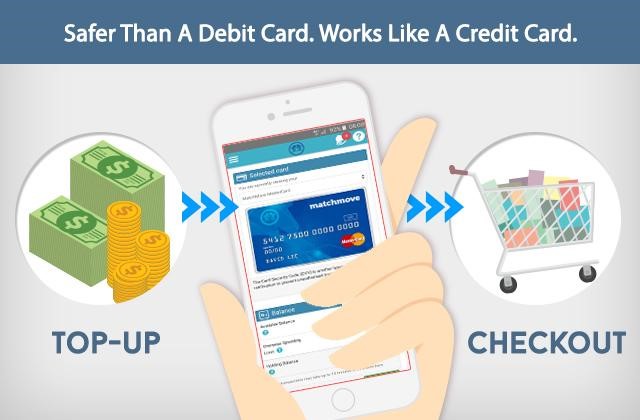 So even if a hacker manages to gain access to your MatchMove card details, they wouldn't be able to use it without any funds. What's more, MatchMove provides an additional layer of security through a dynamic card verification code (CVC) feature which generates a unique code every time you checkout a purchase.
There are also other benefits for using MatchMove Pay including monthly cash rebates of up to 50%, attractive lifestyle and travel offers, and a soon-to-be-launched loyalty rewards programme.
Is MatchMove reliable?
The company is invested in by Japan's third largest credit card issuer, Credit Saison, an affiliate of the Mizuho Financial Group. MatchMove is also an official card issuer for MasterCard and American Express® and work closely with these financial institution to ensure the customer's lifestyle needs and security are well taken care of. But don't just take our word for it, find out what MatchMove users have to say: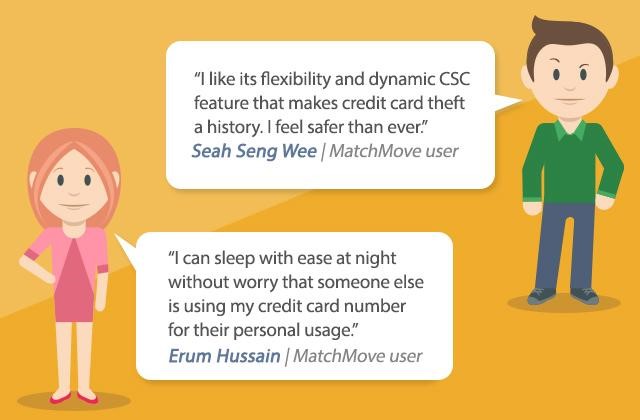 Register Now to Receive Free $5 Credit!
Signup for a free MatchMove MasterCard wallet by clicking on this link to receive a $5 credit in your account. Limited to the first 100 Money Digest readers who register before 31 August 2015. All eligible signups will receive the $5 credit directly into your MatchMove wallet account by 7 September 2015.
(This article is brought to you by MatchMove Singapore)