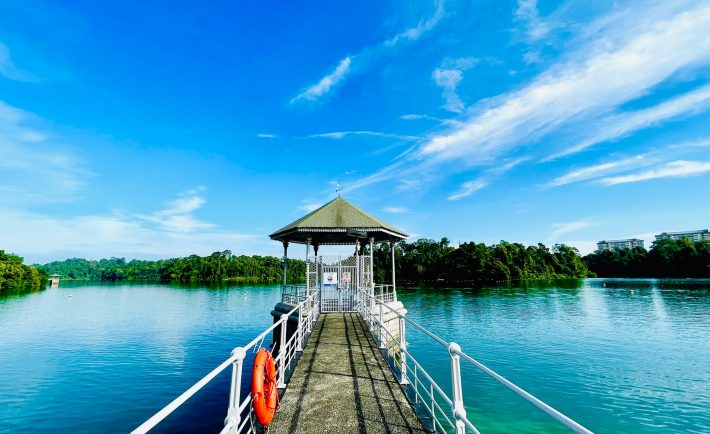 Image Credits: unsplash.com
Living like a Crazy Rich Asian in Singapore can be exhausting, especially for your wallet. While it does not hurt to indulge in the luxuries of life occasionally, you can pay close attention to budget-friendly activities that will bring you excitement.
From eating for cheap to going on nature trips, here are some daytime activities* that you can explore without breaking the bank!
(*As a friendly reminder, please visit the website of these places first before heading down for a trip because the COVID-19 restrictions are ever-changing.)
#1: UNLEASH YOUR INNER SKATER
It may be hot outside, but it is ice-cold wonderland inside the Rink. Get your skate on with your friends or your date in Singapore's first and only Olympic-sized ice-skating rink!
Apart from opening its doors to the public, The Rink hosts events and international tournaments. These tournaments include figure skating, ice hockey, and ice curling. As a beginner, you may want to use their skating aids such as the Bambi. This experience will only set you back by S$18 for two hours for adults and S$16 for two hours for children.
Address: JCube, 2 Jurong East Central 1, Singapore 609731
Website: therink.sg
#2: ROW YOUR BOAT
Pasir Ris Park is a peaceful stretch of coast with thriving flora and fauna. You and your loved ones can buke along the designated pathways or rent kayaks from the Ohana Beach House. The rates in Ohana start from S$12 per hour for sit-on-top kayaking and S$14 per hour for sea kayaking. People who love to highlight their balancing skills can opt for the stand-up paddleboards, which start from S$15.
Address: 131 Pasir Ris Road, Singapore 519148
Website: adventurepaddlers.com.sg
#3: GO ON NATURE WALKS
One of my favorite places to visit for nature walks is the MacRitchie Reservoir Park. Its pleasing aerial walkway called the Treetop Walk will give you a bird's eye view of the forest canopy.
With so many scenic spots, MacRitchie is an excellent destination for people who love the outdoors.
Address: MacRitchie Reservoir Park, Singapore 298717
Website: nparks.gov.sg
#4: APPRECIATE DIGITAL LIGHT ART
Embrace the boundaries of physical space as you enter the Digital Light Canvas in Marina Bay Sands. Witness a school of fish gathers in the ocean beneath you or paint calligraphy as you watch flowers blossom before your eyes.
What's more? You can celebrate special occasions with your family or significant other by requesting a display of personalized messages. This message will appear on the LED floor in beautiful calligraphy.
This digital art event is open daily from 11 am to 9 pm with tickets being sold for about S$5. Children under 2 years old and "Future World: Where Art Meets Science" ticketholders can visit this for free.
Address: 10 Bayfront Avenue, Singapore 018956
Website: marinabaysands.com
#5: TAKE FEED-WORTHY PICTURES AT MUSCAT STREET
Amp up your feed by taking Instagram-worthy pictures at Muscat Street. This vibrant neighborhood has more to offer than its stretch of cafes and bars. You see, the back alleys of Muscat Street double as an outdoor art gallery. You will come across mural artworks and paintings by local artists.
Feel free to either get in front or behind the camera as you take artful snaps!
Address: Muscat St, Singapore 198833
#6: SAVOR THE FLAVORS OF HAWKER FOOD
Maxwell Food Centre is lauded by both locals and tourists as the place to go to if you want to taste the magnificent flavors of Singaporean food. Home to a myriad of food stalls that champions different dishes from Nasi Lemak to Hainanese Chicken Rice, Maxwell Food Centre remains to be a favorite for the lunchtime CBD crowd.
In fact, celebrity chefs Gordon Ramsay and Anthony Bourdain were impressed by the Tian Tian Hainanese Chicken Rice. Fill your stomach with this dish and other dishes that cost less than S$5 a pop.
With these budget-friendly and exciting activities around the island, your date or family will surely have an amazing day to remember!
Address: 1 Kadayanallur St, Singapore 069184