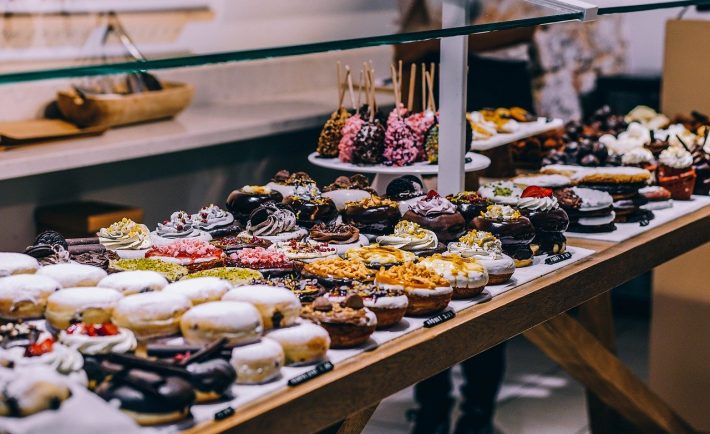 Image Credits: pixabay.com
From a wide selection of hotel buffets to hawker centers, Singaporeans just love to eat! If you are a devout food enthusiast such as I am, you will be able to relate to the sheer excitement that I get from seeing a well-stocked buffet table. Just think about all the vibrant and glorious food that you can eat in one seating!
What's more? You can enjoy eating as much as you want without judgment from others. Such freedom comes with a price. Only a fool would walk out the door without ensuring that he or she actually got a good deal. On that note, here are some tricks you can apply to your next all-you-can eat buffet trip.
#1: DO YOUR RESEARCH
Singapore offers a decent amount of buffet options with varying food quality, price, and value. Do your research to find where you can get the best deal. Stay true to your preferences when it comes to the food selection. Go to a buffet whereby you can eat most of their offerings.
Researching will also help you learn about the fine print. Know what is included and what is not. You do not want any nasty surprises at the end of day!
#2: GET AN OVERVIEW
Plan your eating strategy by getting an overview of all the food options upon arriving. Yes! Salads or fresh vegetables may be ideal starters. However, do not get a mountain of lettuce and toppings if you are planning to survive the entire haul. Look around and focus on the premium stuff, which you can indulge on.
#3: TAKE SMALL PORTIONS
Buffets typically have unlimited refills. You can always go back for more! Do not get stuck with a large serving of pasta that does not taste as pleasant as it looks. Instead, get small portions of everything you want to taste.
#4: TAKE DISHES YOU CANNOT COOK AT HOME
You are celebrating something special as you are blessed with rows and rows of savory food. Choose dishes that you do not or cannot cook at home.
It is rare for me to eat seafood at home. Recently, I devoured several salmon breads topped with caviar as well as all the seafood I can eat in the buffet to maximize my experience.
#5: DO NOT FAST
Most people starve themselves as way to eat as much as they can in a buffet. These people forget that their stomach needs to prepare prior to the battle. The stomach needs stretching before it prepares for any rigorous activities such as eating in bulk.
Drink water throughout the day to stretch it. Furthermore, it is recommended to eat a light meal before you enjoy an all-you-can-eat buffet.
#6: STICK TO YOUR PREFERENCES
The Indian buffet place nearby may offer an amazing promotion on their signature dishes. However, it is not amazing if you do not like curry or spiced food.
You are only trapping yourself if you focus on the price-to-food volume ratio! If you are not keen in eating a bulk of food from a specific cuisine, skip it.
#7: DO DAMAGE CONTROL
Once you are finished eating your glorious feast, the only thing left is damage control. Drinking probiotics is beneficial for your digestion. Another alternative is peppermint tea. Peppermint tea soothes the stomach, reduces bloating, and cures any nausea you may be experiencing.
You can purchase peppermint tea bags for as low as S$3.25 at FairPrice.