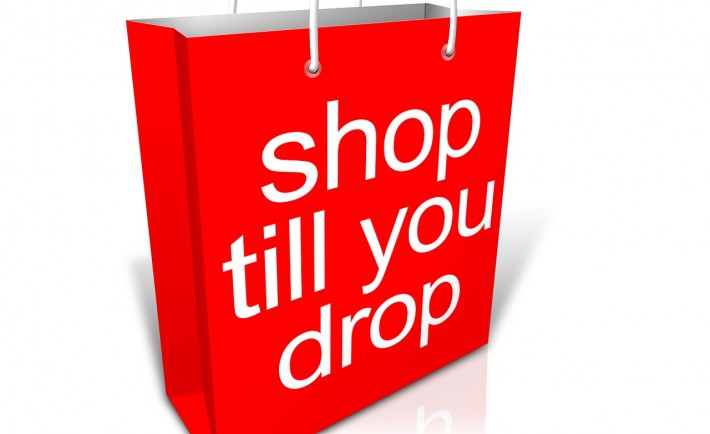 Image Credits: pixabay.com
Many posts on financial websites concentrate on the positive topics such as the effective ways to spend money and the healthy financial habits of successful people. However, these articles may not highlight the negative habits and practices that cost you money. And some people really need a wake -up call!
To help prevent unhealthy behavior as well as to add in the scarce literature on this topic, here are 5 Possible Ways To Waste Your Money:
1. GIVING IN TO DESIGNER GOODS
As you walk past the Orchard Road, you saw the huge crimson sign that said: "SALE"! Your highly elated self rushed through the counter and bought the first branded bag you saw. The rush was amazing but it did not last for long. The next day, you saw an email from Zalora that they are having discounts on Michael Kors' watches. The Silver Steel Bradshaw watch used to cost S$439 but it is retails for S$307.30 now. Again, you got excited and bought it right away.
Do really need a new designer watch and a new branded bag when you have dozens at home?
These deals may seem like a bargain at the moment; however, it is just excess spending in hindsight. This is why you must list down all your necessities and stick with it.
2. AVOIDING NEGOTIATION
Although most people know that they are worth more, they are afraid to negotiate for a higher salary. By doing so, they are letting an opportunity and hundreds of cash slide.
Negotiating your salary is a game with all of its players attempting to dominate each other. Dominate the game by researching all the needed information. Go in-depth about the complete aspects of the job and the company. Also, collect data about the average pay and accurate salary opportunities in your position.
3. SHOPPING AT ONE STORE
It may be convenient to complete your shopping list at one place but it can also cost you more. Instead of getting your produce, office supplies, and toiletries at the nearby grocery store (e.g., FairPrice or Cold Storage), consider exploring other options such as the bookstores (e.g., Popular or Kinokuniya) and dollar stores (e.g., Value Dollar or Daiso). Visit the dollar stores for trivial things such as cleaning supplies, greeting cards, clothes pegs, and pet accessories.
4. BUYING BABY CLOTHES REGULARLY
Believe me when I say that babies can have sudden growth spurts so, it is unnecessary to buy loads of baby clothes in advance. It goes the same for shoes, as socks will be sufficient to keep their cute toes warm.
Start saving for baby clothes by asking your friends and family if you can have their child's outgrown clothes. You will not only help your friends or family members to de-clutter their space but you will also save more.
5. INDULGING ON LUXURY BEAUTY PRODUCTS
With the society's obsession towards physical appearance, it is no surprise that people spend so much on beauty products. There is an abundance of luxury beauty products in countries such as Singapore, Dubai, United States, and Hong Kong. This is one example:
As you can see Tati, YouTube's famous beauty guru, disliked her experience with the ridiculous US$330 (S$441) Givenchy Le Soin Noir Lace Face Mask. She could have just purchased a S$2 Korean Snail mask and achieved seemingly similar results.