Image Credits: pixabay.com
Although more and more people are booking their itinerary by themselves, there is still a substantial amount of Singaporeans who firmly believes in services provided by the travel agencies.
If you want to discover new amazing destinations in a cost and time efficient manner, simply pick up the phone and contact these top travel agencies:
1. DYNASTY TRAVEL
Kicking off this list is a travel agency that understands the modern generation. It is none other than the Dynasty Travel. Dynasty Travel continuously improves its service in order to serve their clients better. In fact, its comprehensive website is supplemented with a free smartphone app. Imagine how convenient it is to book a tour with a few taps of a finger!
This well-recognized travel agency boasts with various awards such as Singapore Service Excellence Medallion 2015, Singapore Service Class 2015, TTG Travel Award's Best Travel Agency Singapore 2014, and Enterprise 50 2013. It was even awarded outside of Singapore as it received the "Top Agent" award from the Hong Kong Tourism Board.
Dynasty Travel provides a myriad of services including Free & Easy Tours, MICE Tours (Meetings, Incentives, Conventions and Exhibitions), Group Tours, and Customized Tours. Speaking of Group Tours…there is an going sale to Macao!
Visit this link to know more.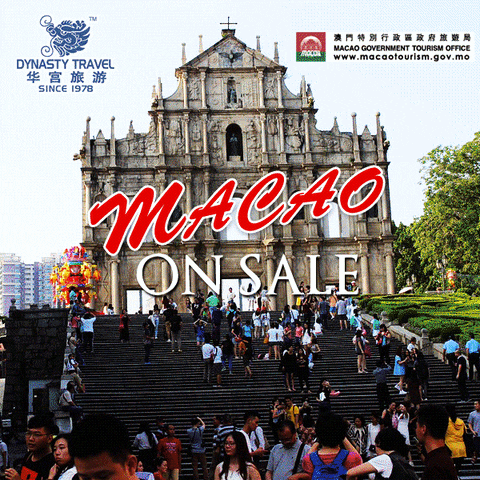 IMPORTANT INFORMATION
Location: 35 New Bridge Road, Dynasty Travel Hub, Singapore 059395
Contact: (65) 6338 4455
Website: dynastytravel.com.sg
Price Comparison: 7D6N Enchanting Korea + Jeju Island Tour starts from S$2083.
2. SA TOURS
Do you want peacefully plan an all-inclusive vacation for your family? Or, do you need to arrange a corporate package for your entire company? All these concerns can be resolved by SA Tours.
SA Tours has an appealing reputation of providing competent travel services to both the individuals and the organizations. They are best known for their reasonably priced "long-haul" tours, which can last for more than 10 days! It is one of the largest tour operators in the country.
It offers different services such as Group Tours, Free & Easy Tours, China Tours, and Customized Tours. You are sure to find a touring package which suits your needs!
Moreover, it is a good idea to consider SA Tours if you are planning to tour in Europe. Group packages to Europe lasts from 8 to 14 days. In this period, you will be delighted by their sincere staff and their highly knowledgeable tour leaders.
IMPORTANT INFORMATION
Location: 1 Park Road, #04-62 People's Park Complex, Singapore 059108
Contact: (65) 6535 2611
Website: satours.com
Price Comparison: 8D Korea Discovery + Jeju starts from S$1568.
3. HONG THAI TRAVEL

Hong Thai's longstanding history and strong experience spans more than 30 years. Said potent experience includes assisting government agencies, schools, community centers, corporations, and individuals. It is affiliated with the renowned Hong Thai Travel in Hong Kong. Other supporting branches are scattered across China, Macao, and Hong Kong.
Hong Thai takes pride in its entertaining tour itineraries, pleasing hotels, and helpful tour leaders. Its sought-after "8D All in Korea Deluxe" package had been awarded as one of the eight "Best Korea Tour Programmes in the World" by Korea Tourism Organisation.
What are you waiting? Browse thru the exciting tours offered at hongthai.com.sg.
IMPORTANT INFORMATION
Location: 1 Park Road, #02-121 People's Park Complex, Singapore 059108
Contact: (65) 6533 1788
Website: hongthai.com.sg
Price Comparison: 8D All-In Korea Deluxe starts from S$1199.
Enjoy your travel! 🙂
Source: Best Singapore