The world is moving towards healthier food choices and as parents, it is our duty to give the best to our children.
One food item that is considered healthy is honey. Parents use it in cereals, bread, waffles and it's widely used as a condiment. But what most parents don't realise is, store-bought honey isn't as natural as they think it is. Readymade honey has no beneficial properties at all.
For this very reason, the popularity of Manuka honey has skyrocketed and taken the Singapore market by storm.
So what is Manuka Honey?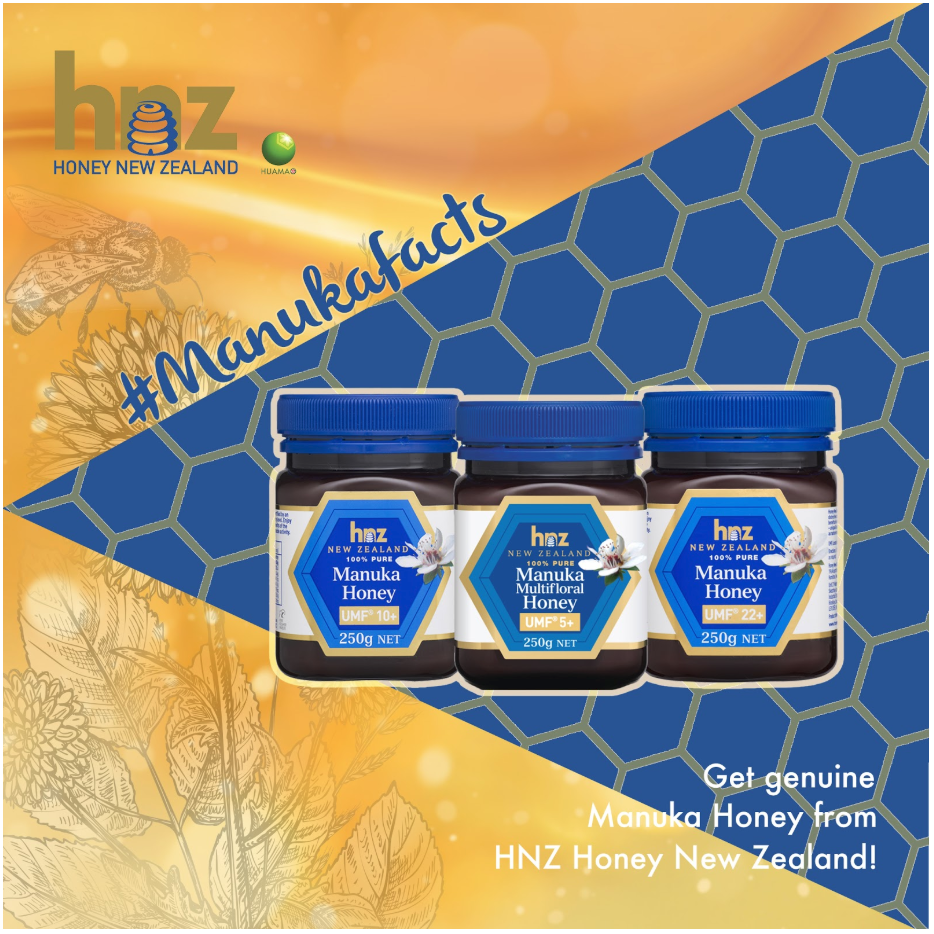 Manuka honey is a special type of honey that comes only from New Zealand. No other part of the world produce Manuka honey, because the Manuka shrub is indigenous to New Zealand.
The Manuka shrub that produce the nectar which in turn is collected by the bees of New Zealand has a special property. This property called MgO or Methylglyoxal is anti-bacterial that aids in resolving various ailments.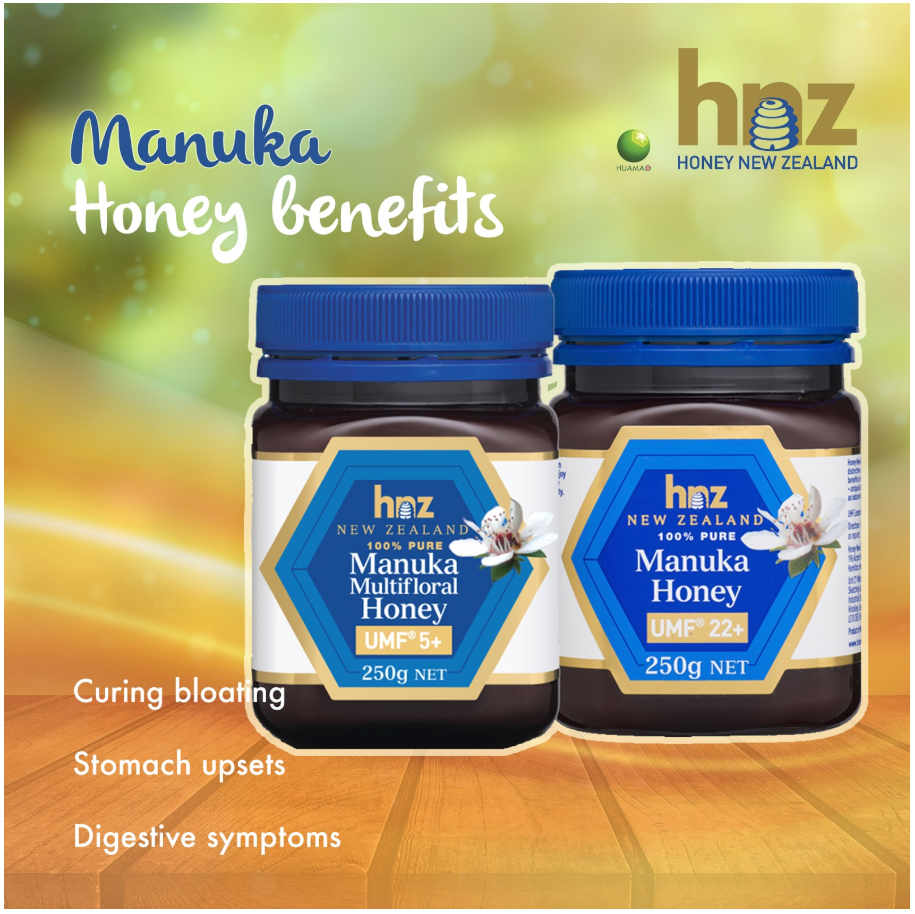 Benefits of MgO
Methylglyoxal which is found in large quantities in Manuka honey is nature's antidote to the common problems faced by humans.
Oral Health
Most people suffer from some sort of oral disease such as Gingivitis. Gingival bleeding is caused due to harmful bacteria. Manuka honey being anti-bacterial reduces inflammation of the gums and reduces the bleeding considerably.
Solve Wound Healing
Manuka honey is known to improve wound healing and helps in the regeneration of tissues. Manuka honey creates an acidic wound environment which rapidly speeds up the healing process.
Sore Throat
Sore throats are a common affliction that can annoy even the strongest of individuals. Apart from attacking the bacteria, Manuka honey also creates a soothing layer over the affected area that aids in the easy passage of food without any pain.
Gastric Ulcers
Gastric ulcers are sore throats in your stomach. They are caused by various factors such as bad eating habits, alcohol consumption. Constant consumption of Manuka honey can help soothe your stomach walls and prevent gastric ulcers.
Grades of Manuka Honey
Manuka honey comes in various types and they are graded based on the quantity of MgO present. More the MgO content higher the grade.
Starting from Grade 5, Manuka honey goes all the way to Grade 20+ and more. Here is a table that gives you an idea of different grades of honey and the MgO content.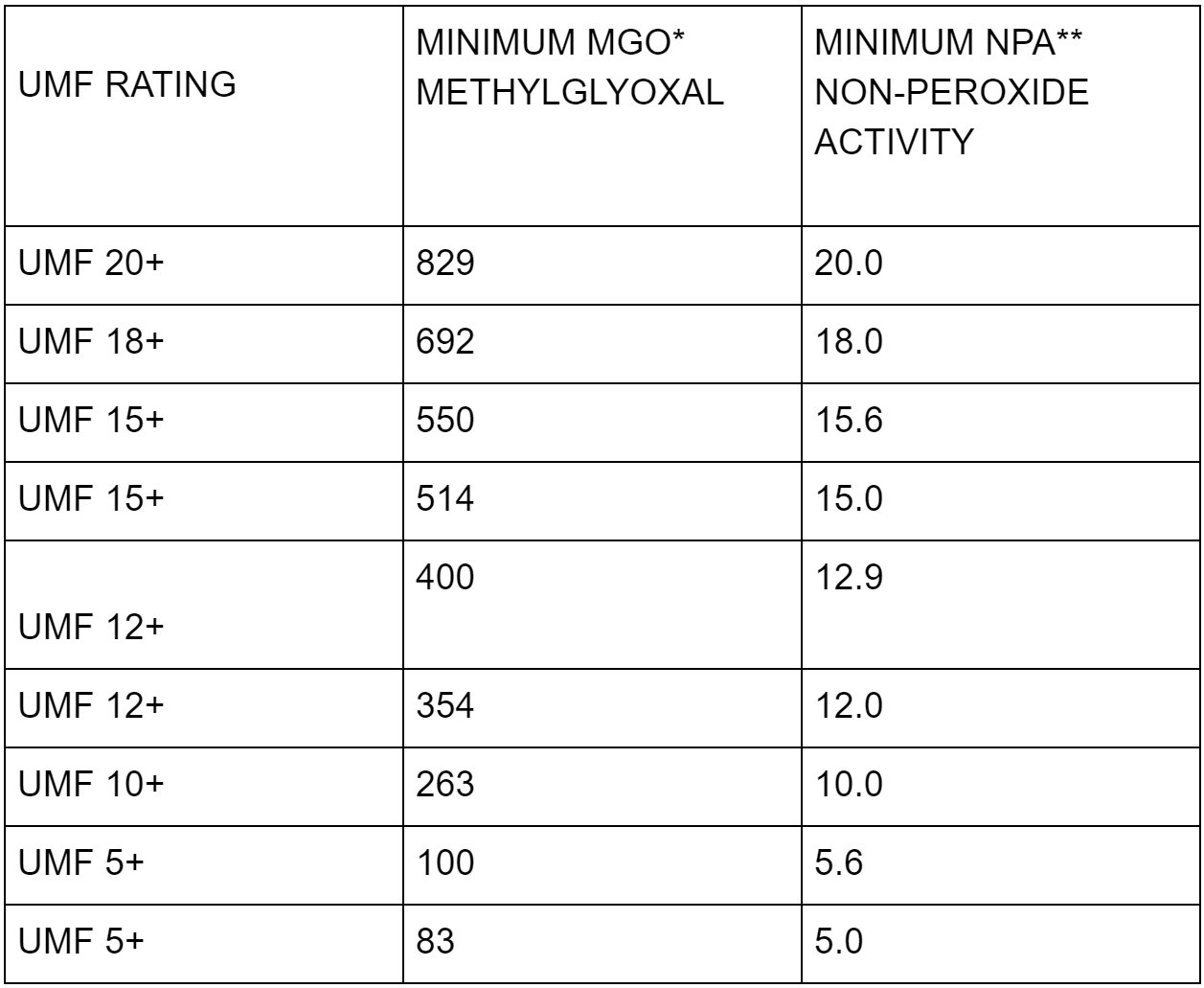 Honey New Zealand
One of the most authentic Manuka honey producing companies in the world in Honey New Zealand. With more than 100 years in the business, they have been the pioneers in Manuka honey production.
UMF Certified
UMF stands for Unique Manuka Factor that is an independent organization that tests and certifies the quality and authenticity of Manuka honey. Honey New Zealand is a UMF certified Manuka honey company.
Unadulterated Process
Honey New Zealand owns the entire honey producing experience. They own the farms where the Manuka shrubs are present and also control the apiaries and the production process. There is no middleman adulterating the process and in turn, Honey New Zealand produces the finest quality of Manuka honey in the world.
Independent lab tests
Each batch of HNZ Manuka Honey is independently tested and verified by Oritain that conducts a traceability test that measures the biochemistry of the honey and matches that with the biochemistry of the environment to make sure the honey is truly from New Zealand.
As you can see, Honey New Zealand is a top Manuka honey-producing company from New Zealand.
Manuka honey's benefits to health have been long spoken about and are used by parents as a preventive measure to protect their children from ailments. The Manuka honey with higher MgO content needs to be consumed in small quantities and a doctor needs to be consulted.
Manuka honey with lower MgO content can be consumed on a daily basis. It can be consumed with milk, cereal and other dishes.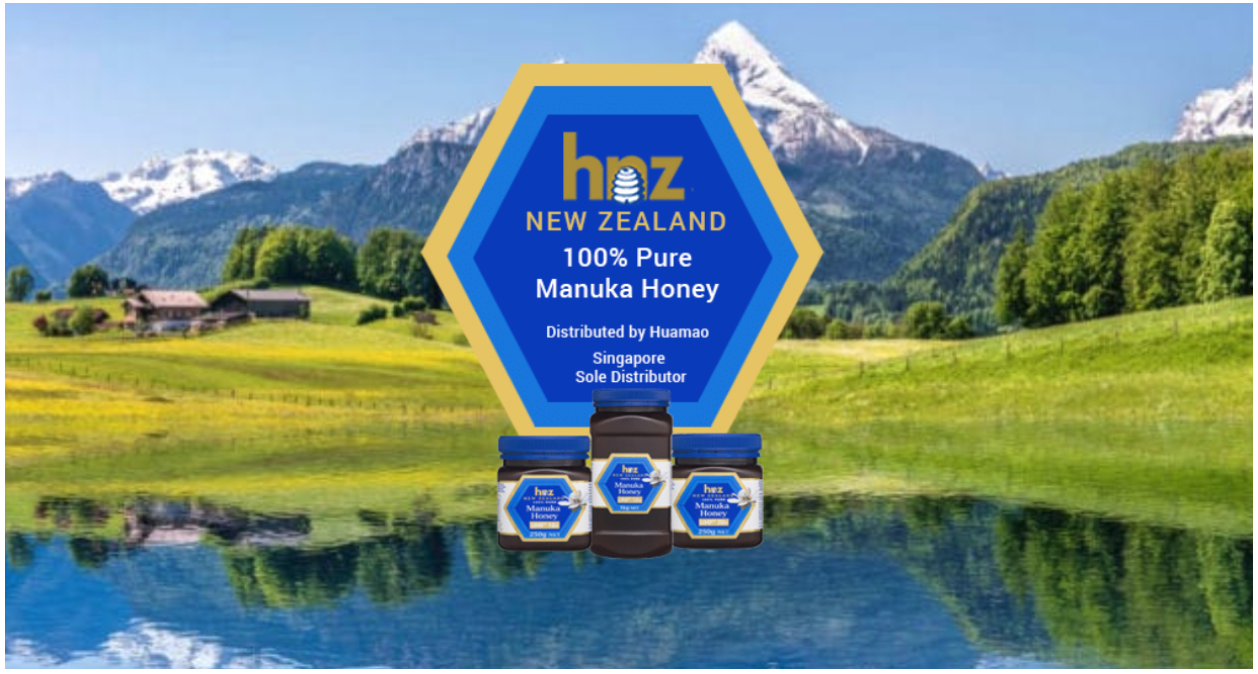 HNZ Manuka for the benefit of Singapore customers is offering a 25% off on Lazada and Redmart on their Manuka honey products.
Here are the links.
Lazada: https://www.lazada.sg/shop/huamao-agencies/