Are you ready to enjoy a fun and memorable vacation? Are you bold and prepared for an adventure a little off the beaten path?
Well, not quite yet with the ongoing pandemic. Staycations will do for now, but there's nothing wrong with looking forward to "vaccine passports". We've searched the globe looking for some of the most interesting, weird, and just plain quirky accommodations around the world.
Let's venture forward right away!
Price: from S$170+/night
Idaho might not be on your radar as a vacation destination. Still, this American state boasts beautiful mountain landscapes and tranquil recreation areas – not to mention some of the best potatoes on earth.
This is all nice enough, but Idaho also happens to host one of the unique hotels out there: the Dog Bark Park Inn B&B. The Airbnb accommodation is situated on the edge of Cottonwood.
If you have ever dreamt of living with a giant beagle, this is the right holiday space for you. This Airbnb offers guests two bedrooms, one bathroom, a balcony with a view, and a friendly wag.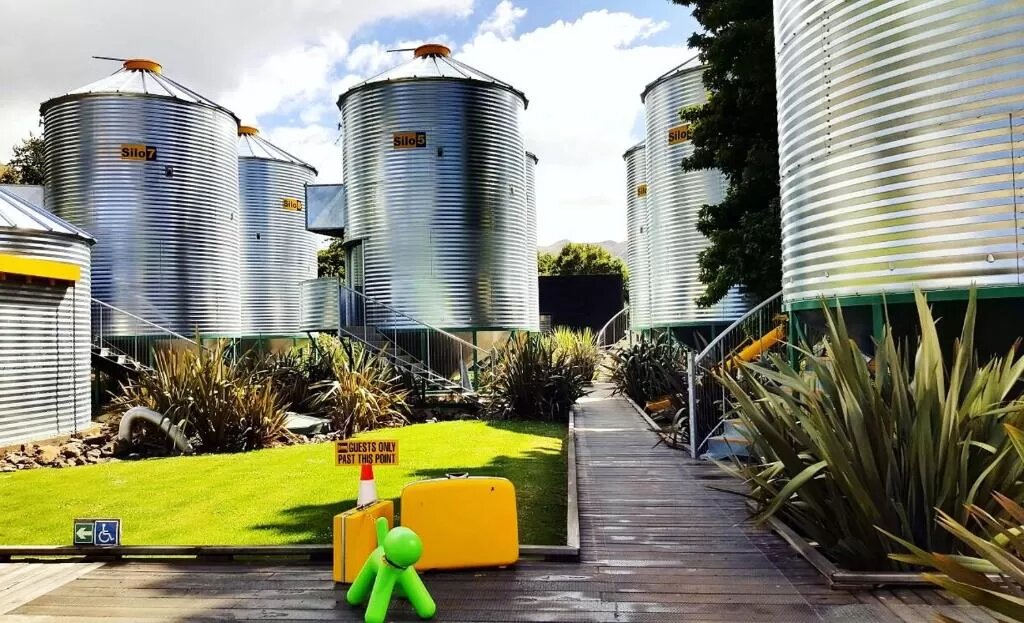 Price: from S$220+/night
Next up, we have this special accommodation in the shape of a silo. Do you know what a silo is? It is a structure used in agriculture to store grain or fermented feed.
SiloStay is sited in Little River, near Christchurch, New Zealand. It is built with green technology and eco-friendly systems throughout the location and conveniently located a short walk from the Little River Rail Trail. You're just a stone's throw away to an art gallery and a local cafe.
Guests will be housed in rooms that come with a kitchenette, electric blankets, and satellite television. SiloStay is a unique place for travellers to unwind after a long day of enjoying all that Christchurch offers.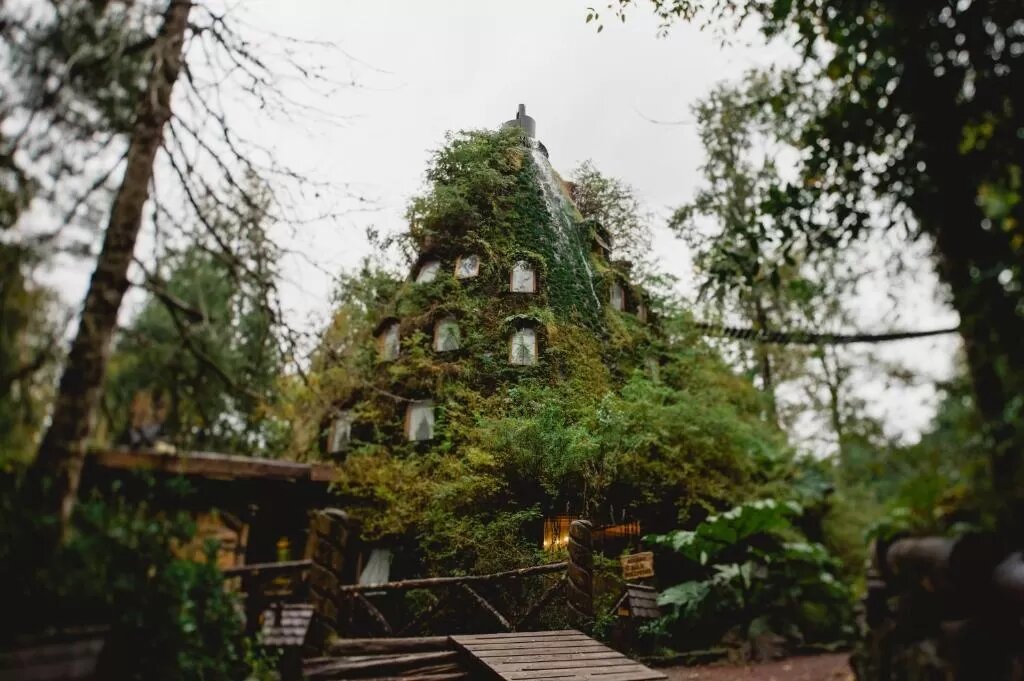 Price: from S$240+/night
The South American nation is home to the Huilo Huilo Biological Reserve, a natural wonderland in the heart of the forest. There, visitors can stay at the Huilo Huilo Montaña Mágica Lodge. 
Unlike an ordinary vacation space, the Montaña Mágica Lodge is built to blend in with the landscape. Shaped like a mountain and covered in natural vegetation, this lodge is absolutely distinctive.
While it may look like part of the wilderness and shabby outside, don't judge the book by its cover. The accommodation features a spa & wellness centre and an indoor pool. By booking a stay here, you can chill out in your cosy room and enjoy soothing garden views with daily breakfast.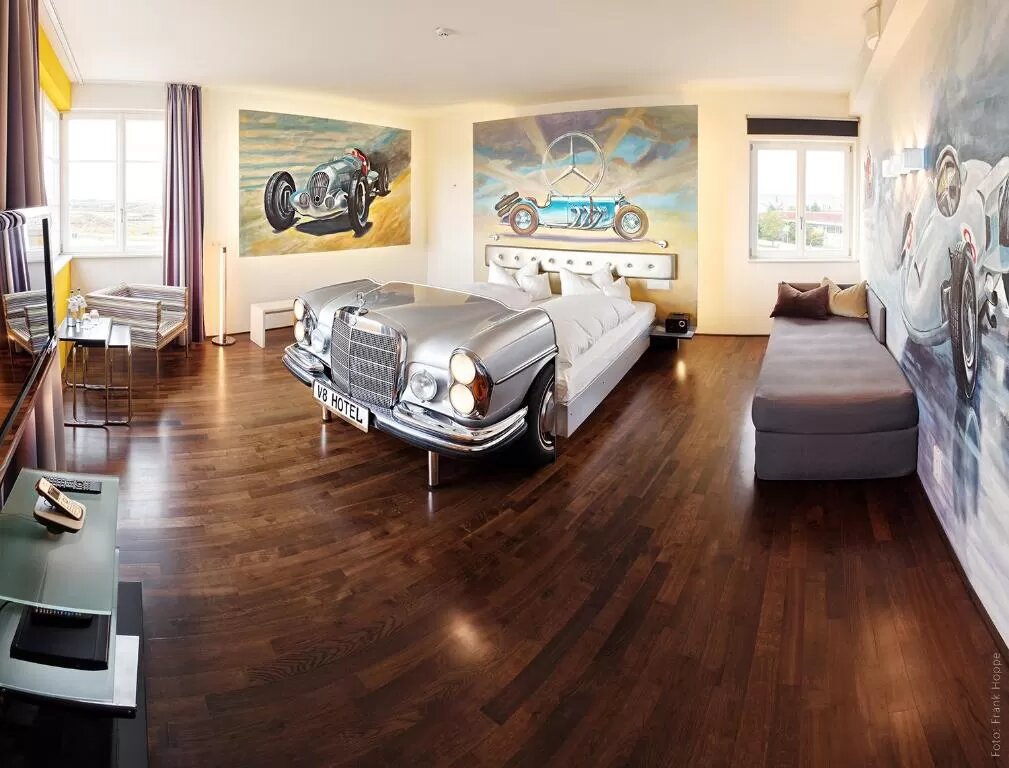 Price: from S$250+/night
If an escape to the forest isn't for you, perhaps this particular listing in Germany is more appealing. The hotel sits right in Böblingen, a town of Baden-Württemberg, Germany. You will be within a 30-minute drive to Stuttgart.
Boasting some of Germany's sophisticated cultural attractions such as ballet and opera, Stuttgart hosts some of the top sights, including the Mercedes Benz Museum and Porsche Museum.
There's no more attractive place for car lovers to stay in Böblingen than the V8 Hotel Classic Motorworld. This 4-star hotel is a masterwork of Bauhaus design and features an automotive theme. Guests can sleep in beds made from classic cars and enjoy uniquely themed rooms. 
If you can't afford to drive in luxury, sleep in it.
View this post on Instagram
Price: from S$440+/night
Dasparkhotel is a unique new hotel venture just a 15-minute drive from Linz. You may wish to pack light as the Dasparkhotel is quite minimalist in design. Guests will stay in cosy, barrel-shaped rooms that were previously used as sewage pipes.
It is furnished with a mattress, storage, a lamp, and a power outlet for your devices. Travellers wishing to see the River Danube up close and personal won't be disappointed when staying at the Dasparkhotel Ottensheim. That's because the rooms face out to a creek flowing into River Danube.
It's hard to imagine a weirder place to stay than in a recycled drainpipe! But we're not yet done with our list.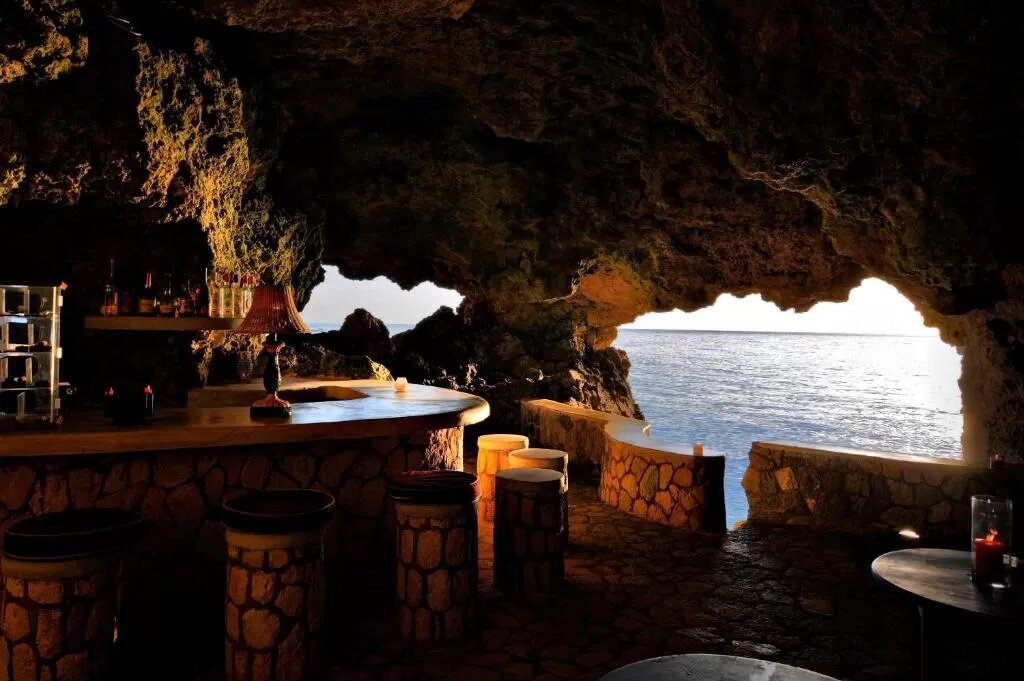 Price: from S$900+/night
Have you taken a vacation to the Caribbeans? Jamaica is one of the finest countries in this beautiful region, and we're saving the best for the last. The setting at The Caves is uniquely close to the ocean and a perfect retreat for couples.
Unwind in your private cottage, wander down to the resort's bar made from two limestone caves, or relax and soak in their cliffside hot tub. Take the stairs down to the water and enjoy the magnificent view of the ocean, or take a walk to Seven Mile Beach to swim and watch the sunset.
Or you can also enjoy a round of golf at the nearby Negril Hills Golf Club or head to the Kool Running Waterpark just a 15-minute drive away. There's no better way to enjoy Jamaica than The Caves.
Final Thoughts
We can't travel at the moment, but travel will resume someday.
The next time you're planning your holiday, consider staying at one of these weird but refreshing accommodations. Chain hotels and resorts can be comfortable, but memories made at these quirky and unique locations will last you a lifetime!