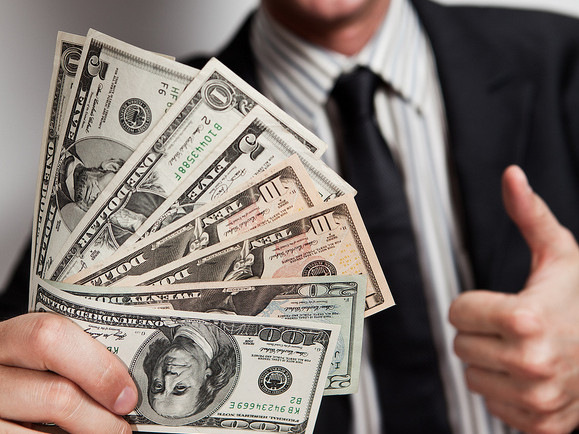 Image Credits: Tax Credits via Flickr
IN YOUR 20s
1. EDUCATE YOURSELF.
Read and understand materials about self-empowerment, investment, and money management. Here are four books to get you started with:
"The War of Art" by Steven Pressfield
"Why Stocks Go Up and Down" by William Pike
"The Intelligent Investor" by Benjamin Graham
"Turning Pro" by Steven Pressfield
2. CONNECT AND DISCONNECT MORE.
Networking is very important especially if you will be dabbling in the field of business. Meeting people with shared interests will not only bring a life of fun but also a life of opportunities. Your network may refer you to your first job or even challenge you to be a business partner. On the other hand, you must disconnect with the distractions such as excessive amounts of alcohol or other vices that are harmful to your body.
IN YOUR 30s
3. BEGIN NOW.

The sooner you start, the more money you part with. In order to retire on 80% of an income, a 30-year-old must save 10% of his or her salary.
4. INVEST IN STOCKS.
Even if the economy suffers badly, your account will have time to recover. For instance, The Fidelity Select Software and Computer fund has yielded more than 11% a year since 1996. Keep it basic with a low-cost index fund.
IN YOUR 40s
5. PUT VALUE TO YOURSELF.
You may want to put your retirement savings into hold because of your child's college fund. But, keep in mind that you cannot load for retirement yet you can loan for college fees or even get a scholarship.
6. SEEK THE EXPERT'S ADVICE.
To reach the maximum level of your retirement savings, sit down with a financial planner. Create a financial goal together and learn how to save more, spend wisely, and invest to reach it.
IN YOUR 50s
7. STAY WITH STOCKS.
You may increase your percentage of savings by investing in bonds but do not totally quit on stocks. To battle inflation, you must lean on the stocks' higher growth potential.