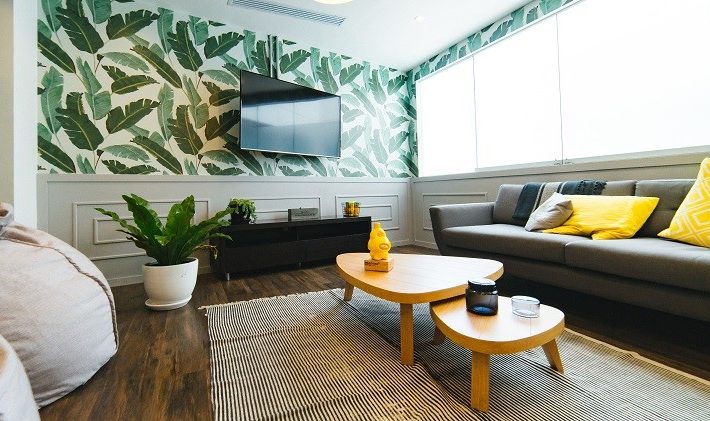 This article is written in collaboration with OCBC Bank. All views expressed in this article are the independent opinion of MoneyDigest.
Buying a home is often considered a big-ticket item purchase. It is also not uncommon to spend tens of thousands of dollars to renovate the house to bring it to the ideal living conditions. Having incurred such vast amounts of money on renovation and the purchase of new furniture, it is only prudent to protect them with comprehensive home contents insurance. A home contents insurance offers protection against physical loss of or damage to household contents and renovation.  Despite its importance, home contents insurance is often not purchased owing to common misconceptions about the coverage and the cost.
Dangerous Misconceptions
Majority of home owners believes that the basic fire insurance plans that they have purchased cover for everything. Add to the fact that they are often compulsory tends to lull home owners into a false sense of security. However, this cannot be further away from the truth. Basic fire insurance plans only cover for damage to the structure of the building. It is strictly a basic cover that does not insure home contents. In other words, the furniture, cost of renovation and personal belongings inside the homes are omitted.
Another common misconception amongst owners is to think that they will not suffer the misfortune of accidents happening to their homes. While a fire may not break out too often, burst water pipes or short circuiting of electrical appliances are actually not uncommon occurrences in a household. Although these typically only lead to localized damage in parts of the house, the cost needed to restore to the original state could turn out to be quite substantial. In trying to save the annual premiums on home contents insurance, such home owners could end up being penny wise and pound foolish.
The All-Encompassing GreatHome Distributed By OCBC Bank
To ensure that your cherished home gets the protection that it deserves, OCBC Bank is distributing the all-encompassing GreatHome insurance policy. GreatHome is a home contents insurance policy with an extensive coverage over renovation, home contents, personal liability, and personal accident. It complements fire insurance plans well since GreatHome covers the content and renovation while fire insurance plans cover the structure of the home. The personal legal liability clause covers for expenses or property damage caused by any of the household members, including live-in domestic helpers, up to a sum of S$750,000 under its Starter Plan.  Other helpful benefits include reimbursement for the cost of alternative accommodation when the insured property is undergoing repair. This reimbursement provides home-owners with a peace of mind during this trying period.
In addition, GreatHome is also competitively priced to provide great value for money. Home-owners get covered for their household contents and renovations for up to $75,000 from just S$128 for a 1-year Starter Plan. It gets even better as OCBC is promising home-owners mega savings with generous discounts on the premiums of GreatHome.
Discount On Premiums
OCBC is offering a discount on its premiums. From now till 31 December 2018, home-owners who apply for a GreatHome 1-year Starter Plan will receive $30 off the original S$128. The discounts get higher if home-owners elect for more comprehensive coverage for their cherished homes.

As GreatHome has demonstrated, insuring the contents of your home costs very little and requires little effort with its auto-renewal option. It is a great complement to your existing home fire insurance to provide complete coverage for your cherished home. Visit www.ocbc.com/greathome to find out more!
---
GreatHome is underwritten by Great Eastern General Insurance Limited, a wholly-owned subsidiary of Great Eastern Holdings Limited and member of the OCBC Group. GreatHome is not a bank deposit or obligation of, or guaranteed by OCBC Bank.
Policy Owners' Protection Scheme
This plan is protected under the Policy Owners' Protection Scheme which is administered by the Singapore Deposit Insurance Corporation (SDIC). Coverage for your policy is automatic and no further action is required from you. For more information on the types of benefits that are covered under the scheme as well as the limits of coverage, where applicable, please contact us or visit the General Insurance Association (GIA) or SDIC websites (www.gia.org.sg or www.sdic.org.sg).