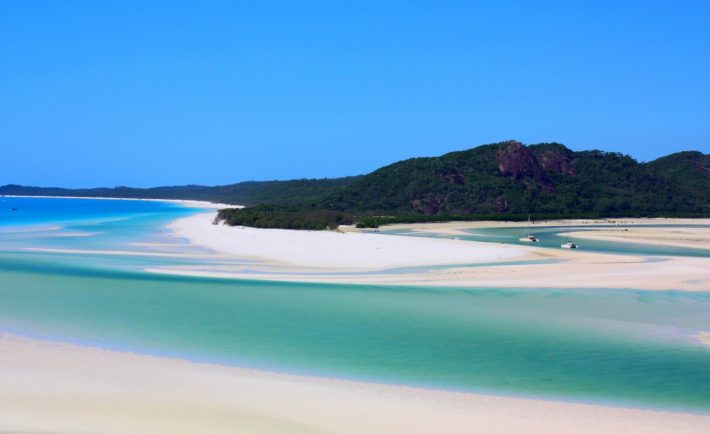 Photo by DANIEL JULIE / CC BY 2.0
Like filet mignon and fine wine, Australia and spring go well together. Oz is comfortably warm throughout the season of new beginnings. Fun events and cultural celebrations are everywhere you look.
Whether you're an Aussie traveling within the country or an international visitor, here are four Down Under destinations best experienced when spring is in bloom.
And remember, northern hemisphere dwellers, the Australian spring is your late summer and autumn–September 1 to November 30.
Hunter Valley
There's no better springtime destination Down Under for foodies and wine lovers than Hunter Valley. Located north of Sydney on the New South Wales coast, Hunter Valley has served as a major wine-producing hub since the early 1800s.
Visitors flock here in September for the Spring Festival of Flowers at Hunter Valley Gardens. The month long seasonal celebration boasts entertainment, wine tastings, tours, and fun activities. With more than 250,000 annuals in bloom, the gardens offer lush vistas of botanical beauty.
November at Hunter Valley features the annual Sculpture of the Vineyards arts and culture fest with guided sculpture and Aboriginal history tours.
The Whitsunday Islands
Situated between the northeast shores of North Queensland and the Great Barrier Reef, the Whitsundays are a spectacular chain of 74 islands. This is a special kind of paradise, perfect for if you enjoy pristine white sand beaches, hiking through the rainforest, or snorkeling.
September is the perfect time to visit the Whitsundays, when temperatures average a comfortable 26°C / 78.8°F. Humpback Whale watching is also best in September, and it's awe-inspiring to see these majestic ocean dwellers migrate through the Great Barrier Reef.
Add a seaplane tour to your itinerary for the ultimate Whitsundays viewing experience.
Melbourne Cup Carnival
The Melbourne Cup Carnival is part of the Melbourne Spring Racing Carnival and is Australia's most famous Thoroughbred horse racing series.
Each November, four races–The Victoria Derby, The Melbourne Cup, VRC Oaks, and VRC Stakes–serve as the centerpiece to a week long party at Melbourne's Flemington Racecourse and surrounding area.
Over 100,000 revelers regularly attend for horse racing, entertainment, high fashion, cuisine, and drink. There are a few customary things to know before you attend–be sure to dress fashionably in the season's latest trends, and make smart bets trough the Melbourne Cup race odds.
Alice Springs 
Set in the heart of the Northern Territory, halfway between Darwin and Adelaide, Alice Springs is a gateway town to Red Centre, Australia's interior desert. It's also home to springtime festivals celebrating the indigenous culture of the region.
The Desert Song Festival in September presents concerts, workshops, and choirs of local performers paying homage to the music of Central Australia. The festival culminates with the beloved A Cappella in the Gorge concert.
Held every September and October, Desert Mob is a comprehensive showcase of Aboriginal art. The series boasts art exhibits, symposiums with artists, and a marketplace for purchasing works inspired by Central Australia's natural beauty.