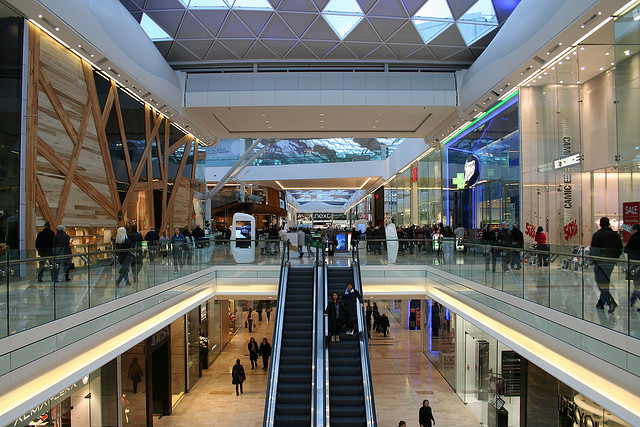 Image Credits: .Martin. via Flickr
1. BATTLE BETWEEN NEEDS AND WANTS
If you want to be a smart shopper, it is important to stick to what you need to buy and what your budget permits. Knowing the difference between a perceived deal and an actual deal is also a must. For instance, you find a studio that offers 80% off their Pilates classes, but you have no passion for it, then you are still wasting money if you purchase the deal.
2. CHOOSE THE RIGHT CREDIT CARD
Committing to smart shopping entails a credit card that has the best rewards. By that I mean, you must find the best card that aligns with your purchasing habits. For instance, if you intend to save more on flying then get a frequent flyer miles card. To each your own cards match.
3. GET OFF THE ELECTRONIC MAILING LISTS
Most of the stores especially those that are online makes you give out your email details. This can break your savvy shopping strategy. Being a newbie, you may not be able to resist the urge to shop once you learned about the deals available, so it is recommended to unsubscribe from the mailing list right away. This simple change will eventually break the bad habits.
4. STICKING WITH THE MONEY YOU HAVE
If you cannot trust yourself with the responsibility of holding a credit card, then stick with cash and debit card. It is best to spend the money you already have rather than to swim in a pile of debt. You may allocate a portion of your budget per month to a category called "shopping money" so you will be sure that you always have money to spare.
5. FREE SHIPPING IS NEVER FREE
Free shipping is usually offered in more expensive items and by comparing prices you will find out that an item at a lower price is much cheaper with shipping included!
So, when a website offers a free shipping minimum, it is smart to shop what you need and observe if your virtual shopping cart has reached the minimum. This not only gives you a chance to see the prices go up and down to fit your desired budget but it also gives you a chance to save even more money.
6. LOOK OUT FOR DISCOUNT COUPONS AND DEALS
Online shoppers need to know this. Why pay full price for your cart when you can save even more with discount coupons? There are many aggregators out there that offer coupons and deals for online shopping. These sites help benefits customers by giving them varied discount coupons and choices in their shopping experience, by leveraging our relationship with merchants.
For example, shoppers can easily save up to 70% with a promo code for Zalora that can be found on Paylesser.com.