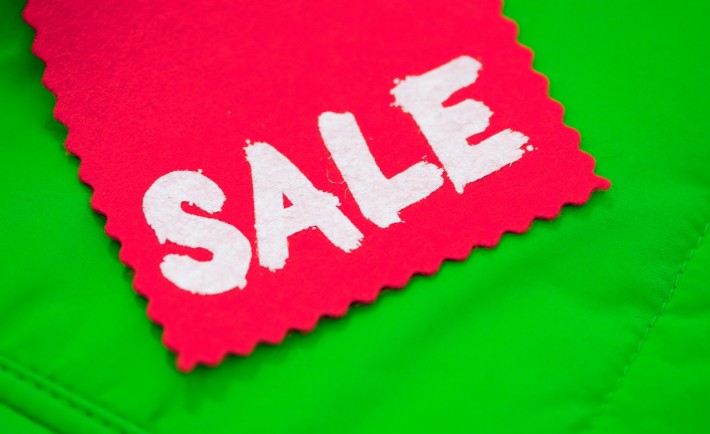 Image Credits: pixabay.com
Great Singapore Sale (GSS) is a shopping extravaganza that happens annually in Singapore.
Citizens as well as guests from all over the world can indulge on the extended period of this year's GSS, which started last June 3. It is set to run for ten weeks instead of the usual eight. Its official partner card is UnionPay International.
1. PRIMARY PURPOSE OF GSS
The Great Singapore Sale is an event spearheaded by Singapore Retailers Association (SRA) along with the local stores and malls. Its primary purpose is to boost the tourism industry in the Lion City. In fact, the longer sale period was predetermined to better accommodate the tourists hailing from Asia-Pacific countries such as China. SRA's executive director Anthony Gan stressed that the GSS 2016 coincides with the school holidays in June-August and the peak travel season in July.
This extension may very well increase the influx of tourists but it can also desensitize the locals.
2. ACCREDITED PARTICIPANTS OF GSS
There are no "official" participants of GSS as retailers are not required to submit to SRA guidelines or register with SRA to engage in the event. All the retailers who offer discounts or promotions during the GSS period are considered as the partipicants.
Moreover, merchants are not mandated to use the GSS logo. The decision to do so is left to the business owners because they must think about their own marketing strategies.
3. AUTHORITY GOVERNING THE PROMOTIONS
Aside from the freedom put on the incorporation of the GSS logo, retailers are free to determine their discounts and promotions. The minimum and maximum amounts of discounts, deals, and promotions are left to the hands of the retailers. SRA has little to no say in this.
4. DURATION OF THE RETAILER'S PROMOTIONS
In lined with Fact #2-3, perhaps you have an idea about the designated duration for the store's sale. It is not compulsory to hold the sale for the entire GSS period. In fact, there were some stores that started their "GSS sale" even before June 3. These stores include Metro and Robinsons.
5. BLOGGER'S INFLUENCE
In 2013, the financial giant MasterCard Singapore launched the Princess Singapore Campaign that featured famous Singapore bloggers. The campaign was a success as MasterCard holders used their cards for a total of over US$1.5 billion (S$2 billion) during the GSS 2013.
6. RISE IN THE TOTAL RETAIL SALES
GSS contributes to the rise in total retail sales in the country throughout the years. According to the Ministry of Trade and Industry's Department of Statistics, the total retail sales for June and July 2015 was about S$7 billion. It is a 6.1% boost over that of 2014's.
Since the flow of GSS is heavily bestowed upon the retailers, the possibilities are endless. Be sure to check out this grand shopping event! 🙂