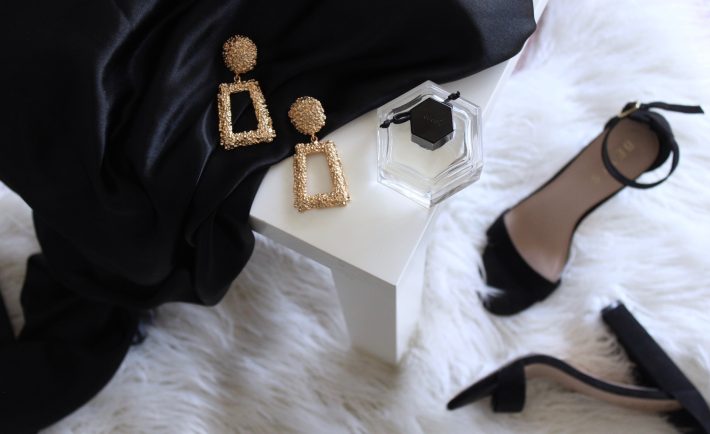 Image Credits: unsplash.com
After scrolling through a bunch of reels on Instagram and shorts on YouTube, one thing is for sure: the world of fashion is being taken over by quiet luxury. Introducing "quiet luxury," a movement that embraces a minimalist approach to fashion and a curated capsule wardrobe. It's not just dominating the runways for spring, but also finding its way into our shopping carts.
So, what exactly is quiet luxury? It's all about clothing and accessories that exude an expensive allure while remaining timeless and free from ostentatious logos. The shift towards quiet luxury signifies a transformation in our shopping habits, as we now prioritize quality over quantity and seek to make long-term investments in our wardrobe.
Quiet luxury also encourages the appreciation of vintage pieces that showcase exceptional artistry and craftsmanship. It encompasses the choice of designer bags that offer a low cost per wear, favoring subtle elegance over overt branding. By focusing on essentials, creating a quiet luxury look becomes an effortless endeavor. In this article, we present the eight must-have quiet luxury essentials that deserve your investment.
#1: SUIT VEST
To beat the heat in style, consider investing in a comfortable linen vest. Brunello Cucinelli offers a menswear-inspired staple that pairs effortlessly with a pleated midi skirt. Complete the look with loafers and classic sunglasses from renowned brands like Saint Laurent.
#2: LONGLINE DENIM SKIRT
Long denim skirts are currently in high demand, and it's no wonder why. You can find a minimalist maxi denim skirt from Guess or explore other options such as Alice + Olivia. Pair it with sandals for a stylish ensemble that exudes quiet luxury.
#3: TAILORED COATS
Whether you want to exude power or look fashion-forward on your next overseas trip, consider investing in tailored coats or thrifted designer pieces. Max Mara is a brand that exemplifies these qualities, but emerging designers like Toteme have also created covetable outerwear that perfectly captures the quiet luxury aesthetic.
#4: STRUCTURED BAGS
Contrary to the idea of purchasing bags solely for their easily recognizable logos or trendy shapes, the quiet luxury movement places less emphasis on brand recognition. While logos still hold appeal for luxury brands like Gucci and Louis Vuitton, others have completely abandoned this notion.
Logo-free bags, such as Polène's Numéro Neuf and The Row's Park Small Tote Bag, have gained popularity. These structured leather bags are simple, elegant, and embody the essence of quiet luxury.
#5: UNDERSTATED SHOES
An outfit is only as good as the shoes that accompany it, and in the realm of quiet luxury, there are no exceptions. When it comes to shoes, they should stand out without overpowering the rest of your look. Opt for styles that will remain appealing for years to come. Currently, loafers and ballet flats are the epitome of quiet luxury, capturing its essence perfectly.
#6: MICRO FRENCH MANICURE
How does quiet luxury translate to manicures, you might wonder? Think of micro French manicures, subtle shimmer, pale pinks, and sheer neutrals with delicate metallic accents. It's all about maintaining an understated elegance. Start by applying a semi-sheer pink, peachy nude shade, or taupe. This color should be barely visible, yet not fully opaque. Then, delicately draw a very thin line on the edge of the nail using white nail polish.
#7: NUDE T-SHIRTS
Instead of bold-colored tees, opt for a foundation of warm neutrals and soft shades of white. Pops of rich earthy tones like rust, olive, and sage can add welcome touches of color. While black and deep shades like navy are also used in quiet luxury-inspired spaces, most bold colors are generally avoided in favor of a more understated, predominantly neutral palette.
You don't need to break the bank on basic tees. Visit Uniqlo, where you can find the best T-shirts at affordable prices, ensuring you maintain your quiet luxury style without compromising on your budget.
#8: LINEN BLAZER
For high-quality, meticulously crafted staple items made to stand the test of time, Everlane is the go-to brand. There, you can discover the hand-picked Oversized Linen Blazer, featuring a shape inspired by menswear. This 100% linen blazer is available in different sizes and comes in four colors: Canvas, Canvas and Navy, Light Blue, and Kalamata.
Focus on reducing your luxury purchases and being mindful with them. Quality trumps quantity. Elevate your wardrobe with these timeless pieces that perfectly embody the essence of quiet luxury. Embrace the elevated, understated style.