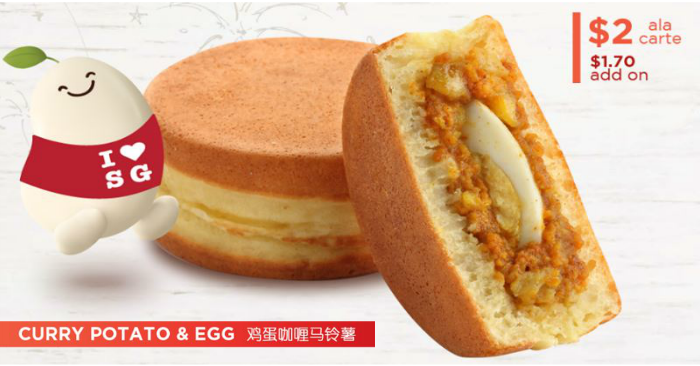 Discover Mr Bean's 4 local treasures with SingaFour 星洲四宝!
A new flavour would be unveiled every Monday this August and this week (18 Jul) as Mr Bean bring to you the new CURRY POTATO & EGG Pancake!
National favourite curry-puff, in your favourite pancake filling! Mm-mm!
Available at $2 ala carte or $1.70 add on. Choose any 3 for $5.10.
* Note: It contains no meat in the pancake so it's suitable for vegetarian who's fine with eggs in their diet.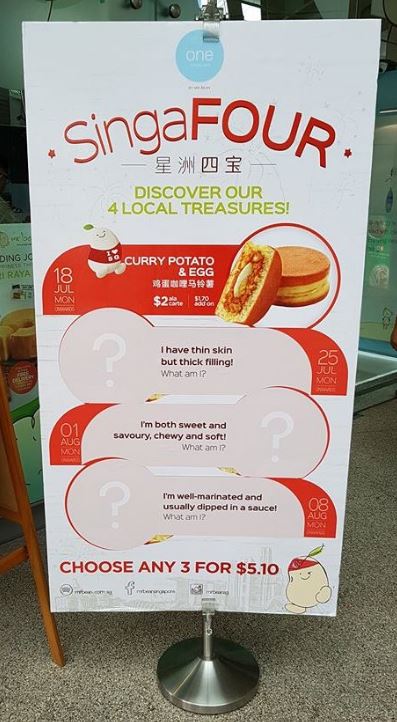 Share this news with your friends and loved ones!